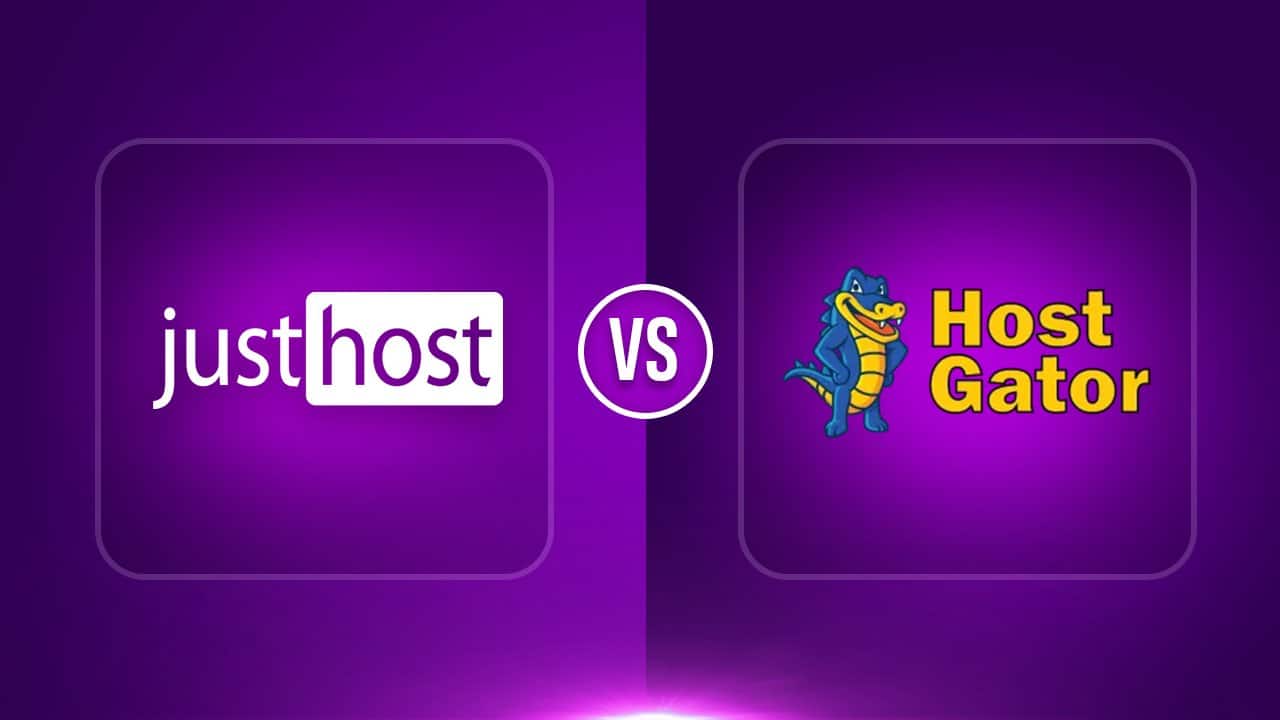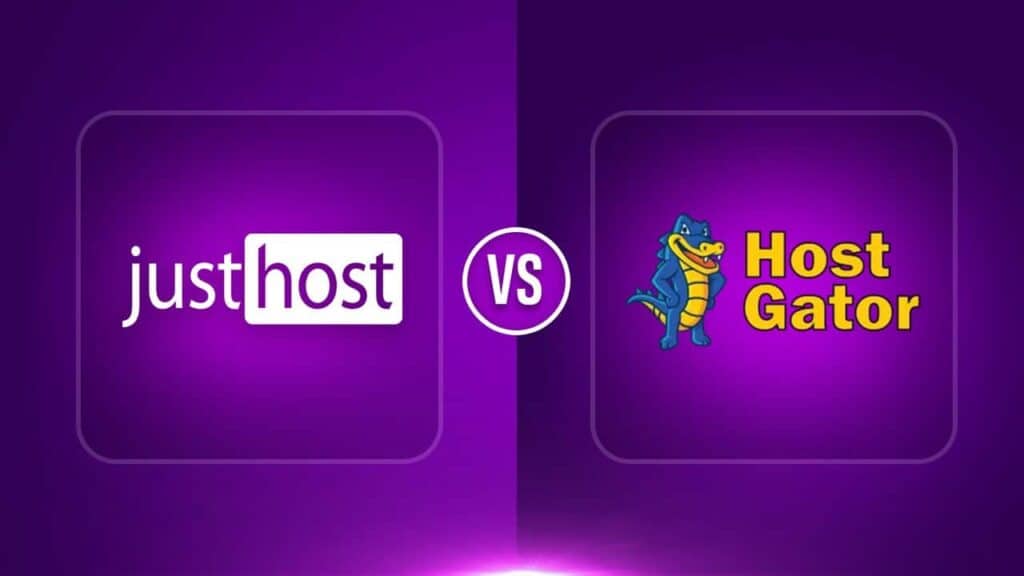 While HostGator is a recognized name in the web hosting industry, JustHost is not so. But the same company owns both these providers, which may be why they offer the same features. Anyway, this makes it really hard to decide between the two.
In this article, we'll take a deep dive into the distinctive features of JustHost and HostGator to help you determine which one to pick. Let's dive in.
Which Company Offers the Best Web Hosting Features?
The inclusion of features like an SSL certificate will save you money over time, as you won't have to pay extra for them. As established hosting providers, HostGator and JustHost both offer the essential features, backed by some unique advanced features. Below is an overview of the hosting features included with the shared hosting plans of both providers.
JustHost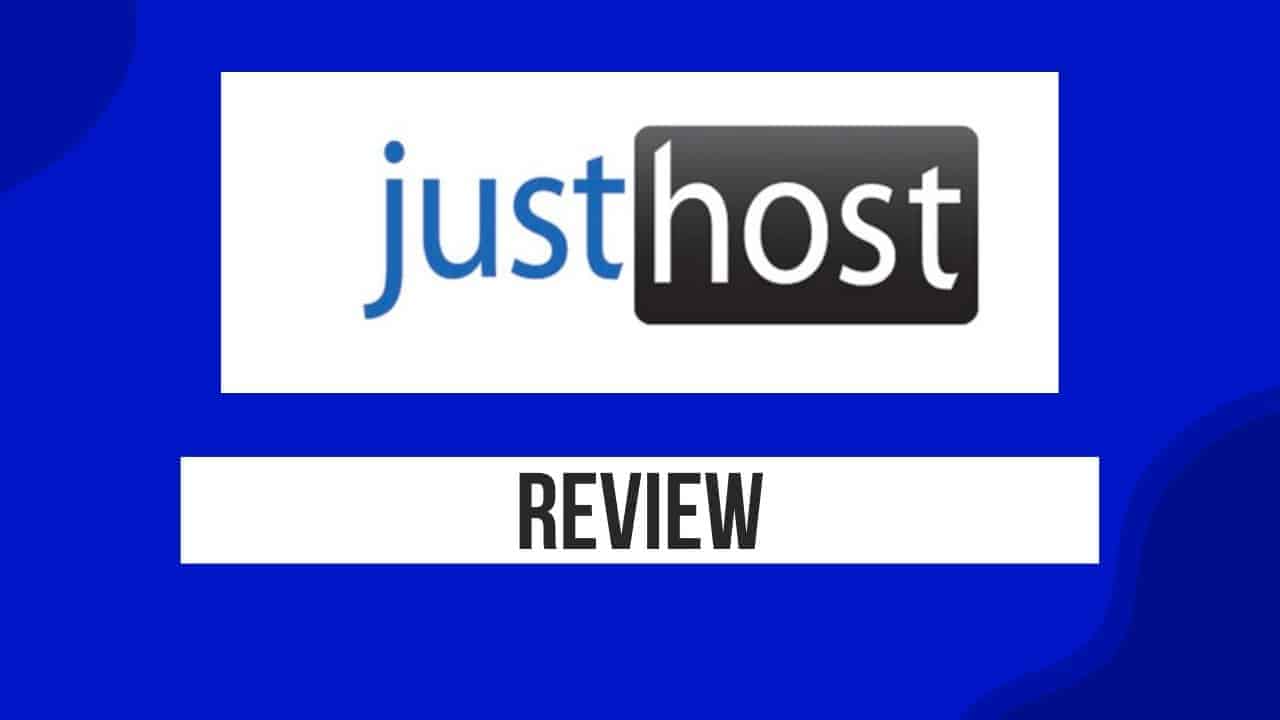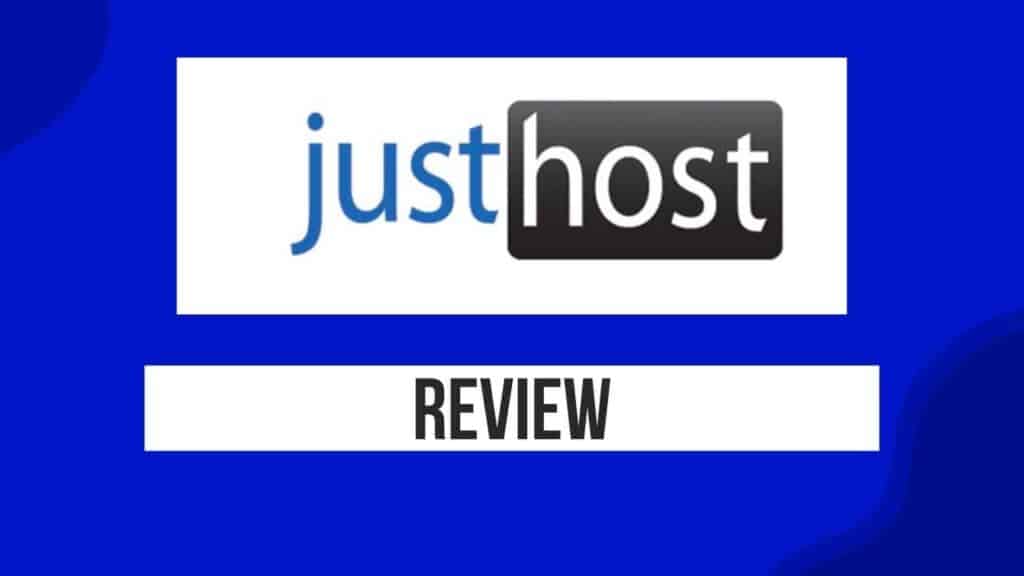 HostGator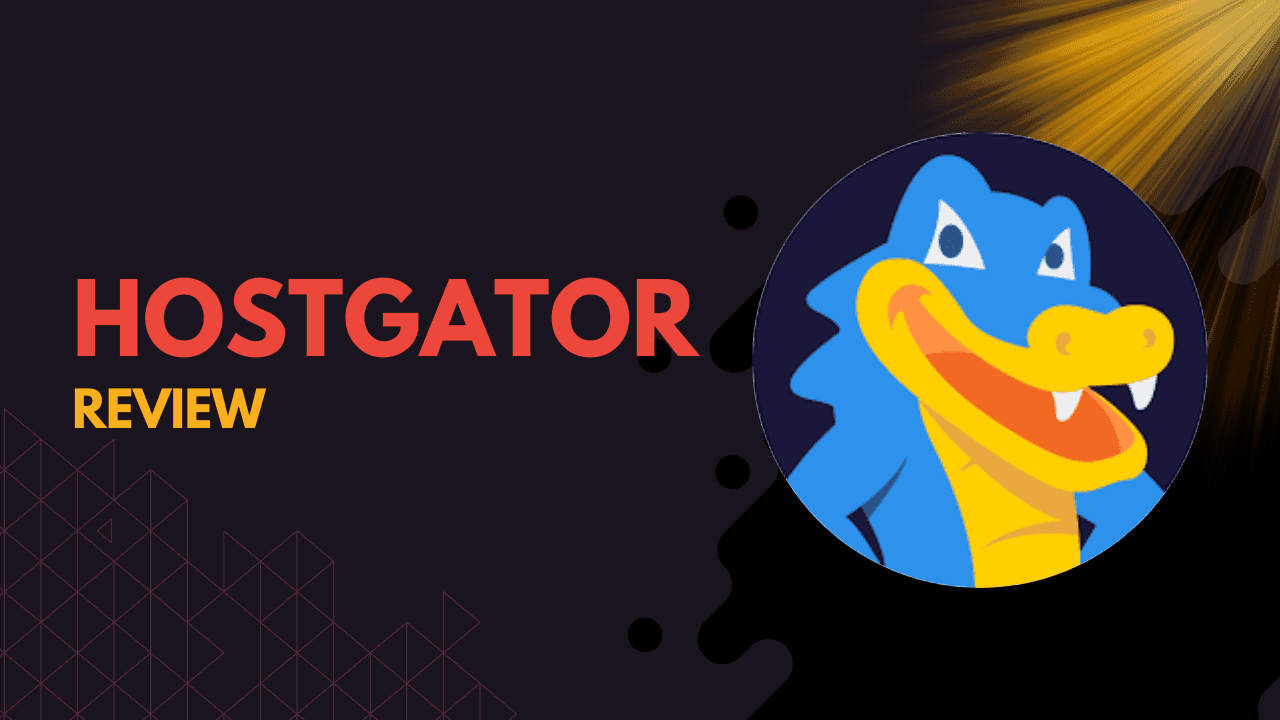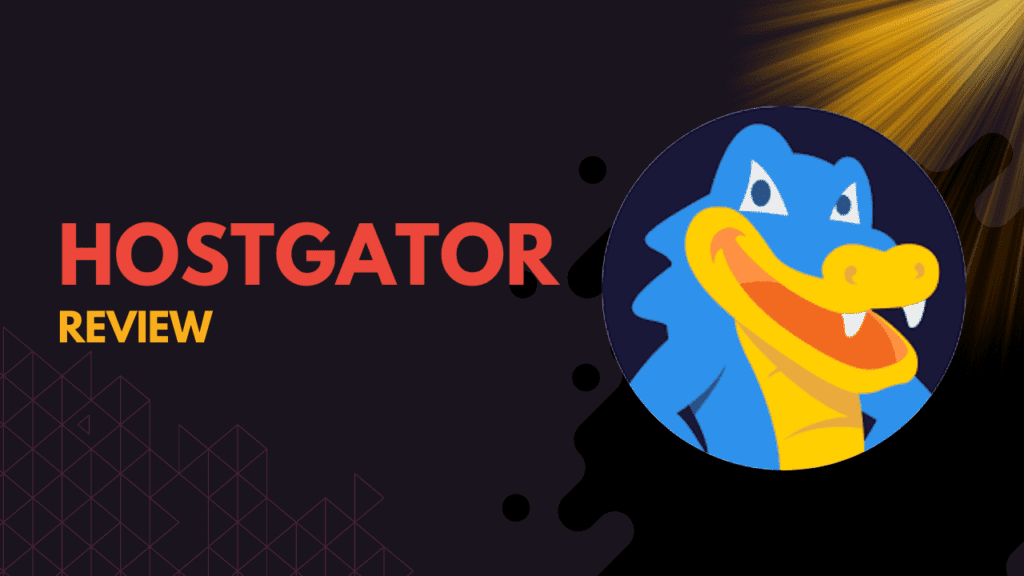 While basic features like cPanel access are common among both providers, HostGator stands out by offering an unlimited policy. This policy applies to unlimited professional email accounts, storage space, and bandwidth.
Apart from that, though HostGator is beginner-friendly, it's also optimized for advanced users as it packs a lot of developer-friendly features. These include unlimited MySQL databases, support for PHP 7.3, and IPv6 support.
To put it simply, HostGator performs slightly better than JustHost in terms of hosting features.
Is JustHost or HostGator Easier to Use?
JustHost and HostGator are both designed with beginners in mind and so are beginner-friendly.
Both these hosts offer a quick setup, where you pick a hosting plan and complete the payment. Once your payment is confirmed, your account is ready for use within 5-10 minutes. These providers generally send a confirmation email along with your login details.
As you log in to your account, you can access the cPanel control panel and customize your hosting settings. You can also install WordPress or another CMS platform on your website from the provided dashboard. Simply put, the setup procedures at both these providers are quite the same. But note that HostGator's interface is a bit more user-friendly and appealing than that of JustHost.
Furthermore, you get the option for the WordPress website builder with both these hosting services. This drag-and-drop site builder lets you design beautiful websites without knowing how to code. All it takes is dragging and dropping elements to create beautiful web pages. That said, HostGator stands out by letting you choose its Gator site builder too.
Overall, both providers perform well in terms of user-friendliness but HostGator scores slightly better than JustHost.
Which Provider Scores Higher in Performance Tests?
Among the most important things to consider when choosing a web hosting service are server uptime and performance. The server uptime refers to the availability of a web server – essentially for how long it was accessible during a certain time.
On the other hand, the performance is usually determined by the page loading speed of a website. The faster a site loads, the better. A fast-loading website not only improves the user experience of your visitors but also helps with better SEO rankings.
HostGator and JustHost both perform well in terms of page loading speeds and server performance. The websites hosted on these providers tend to load within 2-3 seconds, which is a satisfactory loading time. But HostGator takes the lead by offering two data center locations (across Utah and Texas) whereas JustHost only offers one (Utah).
That said, HostGator's server uptime has been quite stable in the past years – with the average uptime falling around 99.99%. JustHost's average server uptime, on the other hand, is around 99.97%. Also, HostGator brings forth a 99.99% uptime guarantee whereas JustHost doesn't guarantee a decent uptime.
To conclude, HostGator is a slightly better host than JustHost when it comes to server reliability, speed, and available locations.
Does JustHost or HostGator Offer Better Customer Support?
HostGator and JustHost both offer 24/7 customer support services to ensure their customers rest assured help is available all the time. HostGator's customer support is available through many channels, including live chat, phone, fax, and email.
We went for the live chat option during our testing and got a response within 15 minutes. The support representative was quite helpful, knowledgeable, and friendly. We've analyzed that HostGator's customer support is actually available round-the-clock and is quite reliable.
JustHost's support service, on the other hand, is also accessible through live chat, email, and phone. We tried their live chat support and got a prompt response within seconds. Their support agent was also quite helpful and effective.
Moreover, HostGator and JustHost both offer detailed self-help resources as well, including video tutorials, knowledge base articles, and more. But we found HostGator's knowledge base and other self-help resources to be more friendly, detailed, and up-to-date.
Simply put, we believe HostGator outscores JustHost regarding customer support by offering better self-help resources and more support channels.
Which Provider Will Be More Affordable?
Affordability is for sure an important thing to look into when deciding on a hosting service. The key to choosing an effective hosting service is keeping an eye on their renewal rates and additional costs, alongside the discounted (aka initial) rates.
HostGator's shared plans cost $2.75/mo, $3.50/mo, and $5.25/mo respectively. Whereas, you can get JustHost's shared packages for $3.95/mo and $6.95/mo respectively. These initial rates make it clear that HostGator is cheaper than JustHost.
But note that HostGator's starter plan (costing $2.75/mo) renews at $6.95/mo whereas JustHost's starter plan (costing $3.95/mo) usually costs $11.99. This means HostGator also outruns JustHost in terms of cheap renewal rates.
With that at hand, it's easy to say that HostGator is a better option for users seeking a long-term affordable hosting solution.
Should You Choose JustHost or HostGator for Your Website?
JustHost and HostGator are great hosting solutions. Both provide a good value for your money and include essential hosting features like a free domain name, SSL certification, and more.
But our comparison reveals that HostGator performs better than JustHost in many aspects, including performance, pricing, and customer support. Though JustHost is still a pretty solid option, we think HostGator is a better solution for most users.
The same parent company (Endurance International Group) owns and operates JustHost and HostGator. But as these companies started as independent organizations and pack different qualities, not both of them are a fit for everyone.
If you're seeking an eCommerce-friendly hosting service that includes many eCommerce features like shopping cart integration for free, JustHost is the way to go. But we've analyzed that HostGator outscores JustHost in many important aspects, including speed, reliability, and customer support.
On top of that, HostGator is much more popular as it powers over two million websites, making it a more trustable choice. Also, it offers a long 45-day money-back guarantee to get you peace of mind. With that said, we believe HostGator is a clear winner in the JustHost vs HostGator comparison.