Wordpress Migration Services
WordPress Migration to New Hosting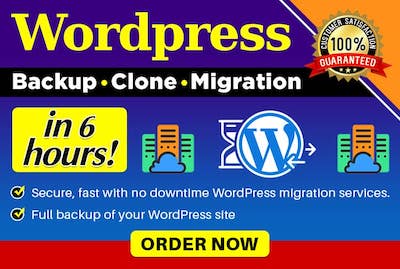 Moving your WordPress site from one host to another manually is complicated and can be risky – one wrong move and you could lose all of your data. You don't need to have a degree in computer science, or an advanced understanding of file transfer protocol clients or the backend settings of your site to get this done, though – you can let WP Ninja do it all for you.
We will handle every aspect of our WordPress migration, including full digital backup of your site contents, transfer to the new host of your choosing, and seamless implementation. If you are having difficulty deciding which one is right for you, we can even recommend best hosting for you based on your security and speed requirements as well as your budget. Your new site will be up and running in no time at all, all at one affordable, flat fee.
Migrate Woocommerce to Shopify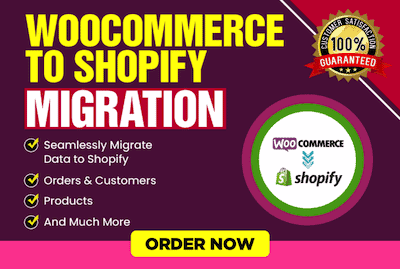 Migrating your store data from Woocommerce to Shopify can be a time-consuming process – more often than not there will be issues with some of your products or customer information, and you'll need to input each of them manually. There can also be problems with full CSV file imports, and key product information sets like dimensions are never copied over.
We can take the stress off your hands by completing a full site migration on your behalf, making sure that each and every piece of information is correctly copied, in the correct place, and visible to your customers.
Our Woocommerce to Shopify migrations are competitively priced according to your store size. Get in touch to find out how much your migration will cost – you'll never be asked to pay more than we quote.
Migrate Shopify to Woocommerce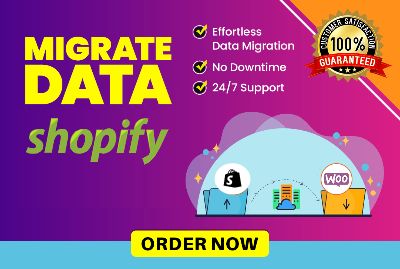 If you are considering moving your store from Shopify to Woocommerce, you'll need our help. Shopify and Woocommerce are coded very differently, and moving from a closed-source code structure to an open-source site can be tricky. We'll migrate or clone your site for you, making sure that all your products, customer, and payment information is perfectly replicated and ready to continue making sales.
The process is fully secure, with migrations taking place on a dedicated migration server with world-class encryption – so you can be assured that all the personal and customer data you have is kept safe at all times.
Shopify to Woocommerce migrations are priced according to store size – get in touch for an accurate quote Our fees are always transparent so you'll never be asked to pay more than you agreed to.