A2 Hosting Review 2022 – As Fast as They Claim?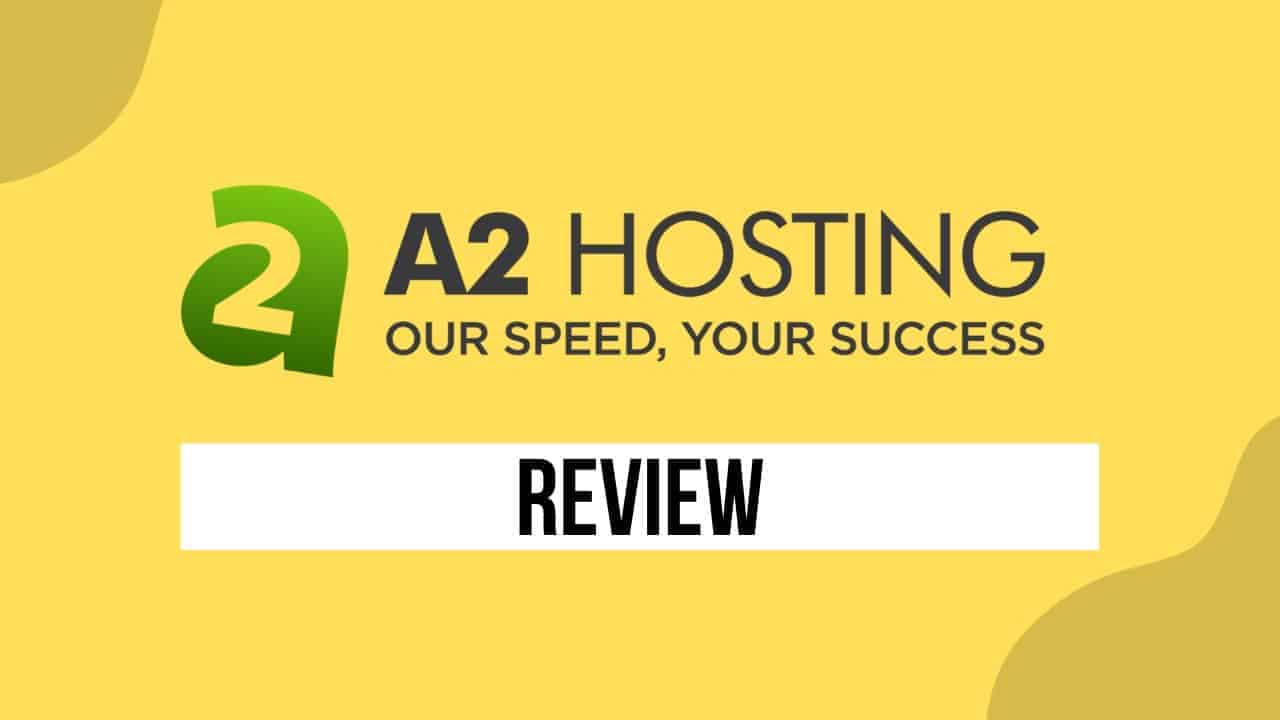 Reg. Price $10.99 – Get 72% Off!
When it comes to the best hosting services on the planet, A2 Hosting is among the first few options that come to mind. The company has been dominating the web hosting world since its inception in 2001. As of today, A2  powers hundreds of thousands of websites around the world – and that number keeps growing every day.
But let's put all the fame aside – is A2 Hosting the right hosting service for your needs? Like all other hosts, A2 Hosting also has some downsides that you should know before signing up at it. In this article, we'll thoroughly review A2 Hosting in key features like performance, server reliability, customer support, and more. This will help you find out if A2 Hosting is a good way to go.
With that out of the way, let's dive in.
A2 Hosting is a popular web hosting service that has been serving its customers since it came out in 2001. Being around for over 2 decades, A2 Hosting offers various hosting plans including shared hosting, WordPress hosting, and VPS & dedicated servers. What's more, you can opt for hosting plans dedicated to blogging, agencies, eCommerce, etc.
The standout feature of A2 Hosting is it offers a great blend of performance, reliability, and user experience. What's more, the company claims to offer 20X faster server performance, which has been tested and proven (more on this below).
Other than that, all basic plans at A2 Hosting pack essential features like unlimited email accounts, unrestricted data transfer, SSD-based storage, free SSL certification, and more. Furthermore, A2 Hosting also offers a unique anytime money-back guarantee that we'll explore below.
Here are the top advantages of A2 Hosting.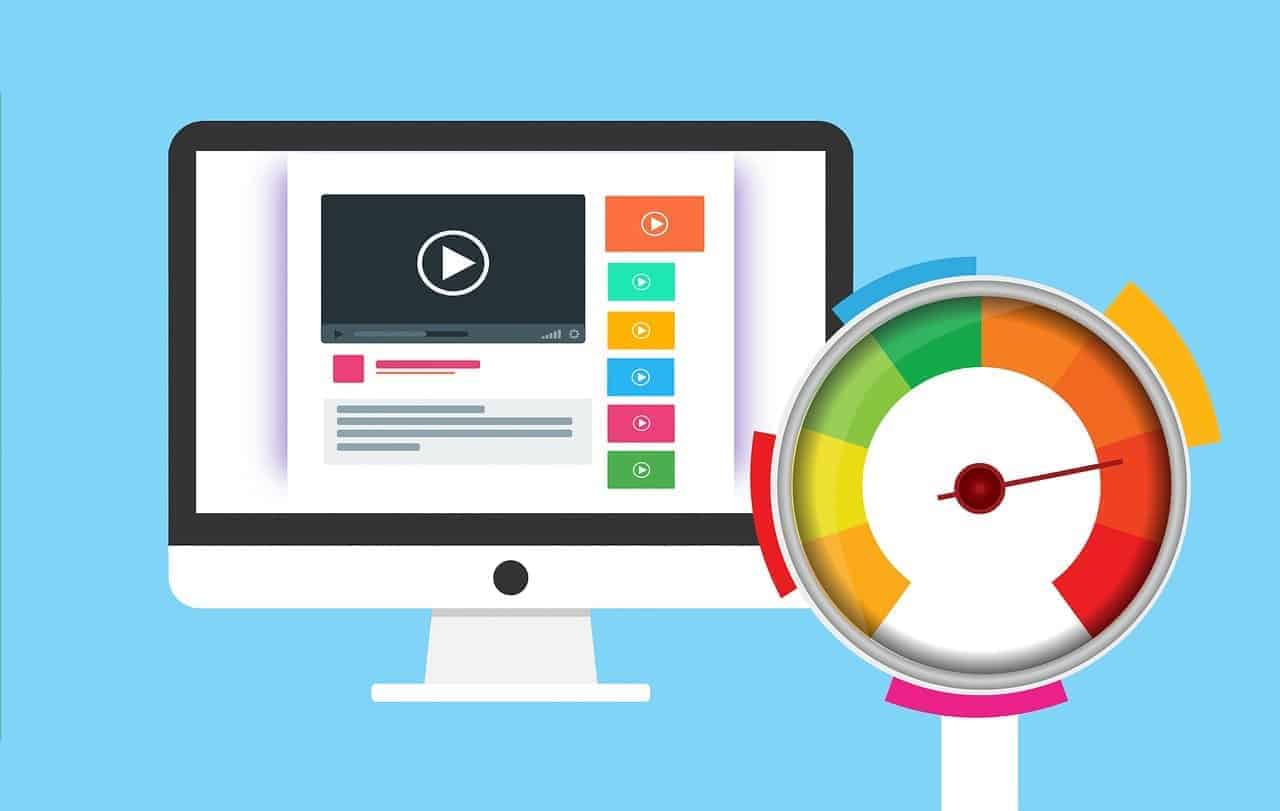 Whether you run an eCommerce store, a blog, or a personal website, fast page loading speed is important. You'll lose most of your visitors if your website takes over 3-4 seconds to load on average. The key to achieving a fast page loading speed for your website is investing in a fast hosting service.
A2 Hosting feels pride in being one of the fastest hosting services on the planet. The company offers special Turbo hosting plans which are backed by their special turbo servers. These special servers are 20X faster than the regular servers used for web hosting. The best part is, it has been verified by trustable review organizations like Forbes and PCMag.
However, note that these turbo plans are expensive and don't fit all ranges of users. But when it comes to A2 Hosting's regular hosting packages, they offer a pretty good loading speed as well. More often than not, the websites hosted on A2 Hosting's regular servers load between 2-3 seconds – pretty amazing!
What's worse than realizing your website is often unavailable on the internet, due to IT management issues from your hosting service's end? Nothing! You see, the unavailability of a business website like an eCommerce store or blog for a few hours translates to considerably lower revenue. So, opting for a hosting service that offers stable servers is essential.
Thankfully, A2 Hosting performs really well in terms of server reliability as well. Over the past few years, the company has improved its infrastructure and systems to ensure its servers are available round-the-clock. Tests reveal that the average uptime offered by A2 Hosting falls around 99.9% and 100%. What's more, the company also brings forth a 99.9% uptime commitment to get you complete peace of mind.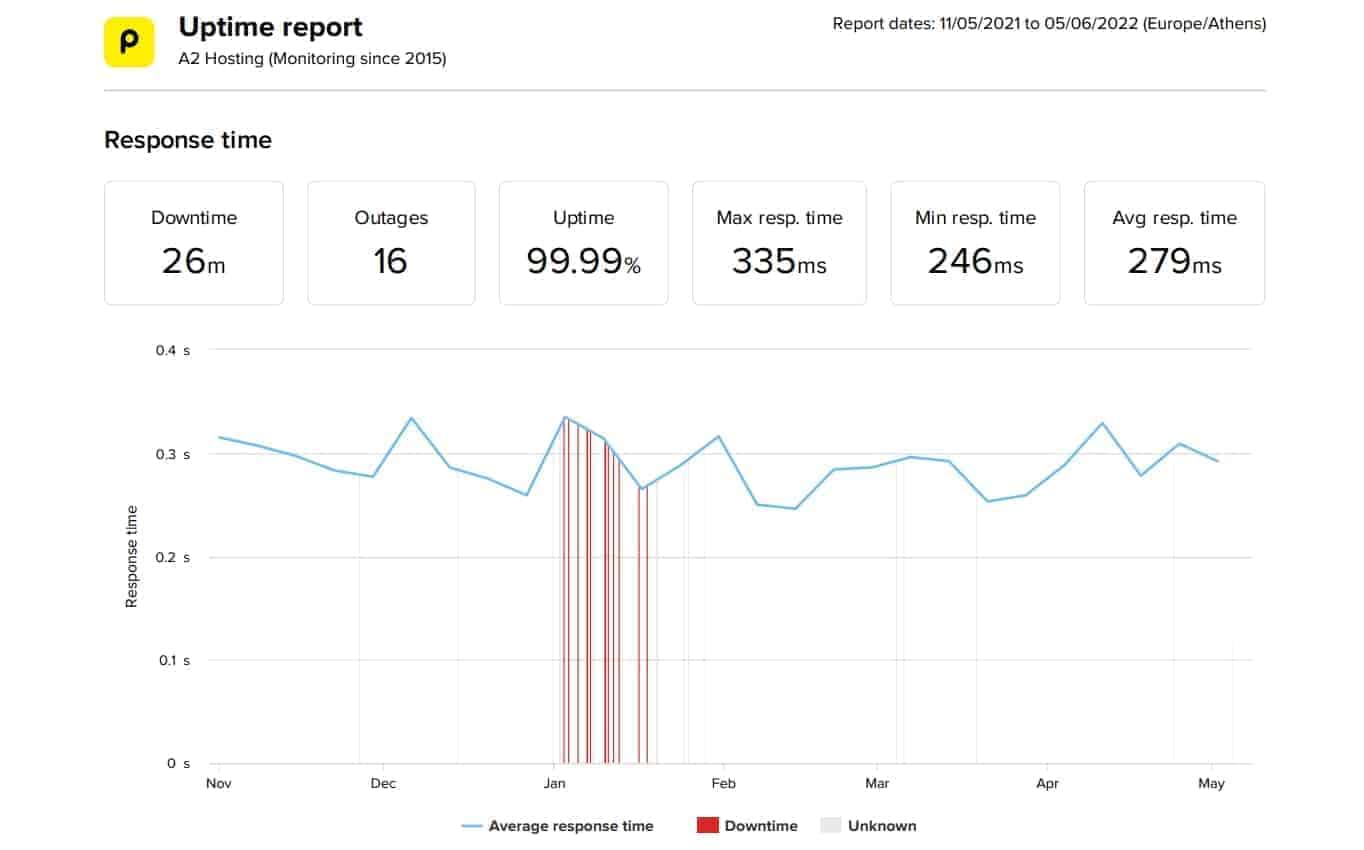 Friendly Customer Support
Most web hosting users don't recognize the importance of an effective customer support service unless they encounter a technical issue that requires them to contact the support team. In such a case, your issue may remain unsolved for hours, depending upon your support agent's response time and professionalism.
Speaking of A2 Hosting, they've managed to put together an impressive team of support agents, called Guru support. In our experience, A2 Hosting's customer support is reliable, fast, and friendly. Simply put, we think it's worth relying on for entrepreneurs and web owners.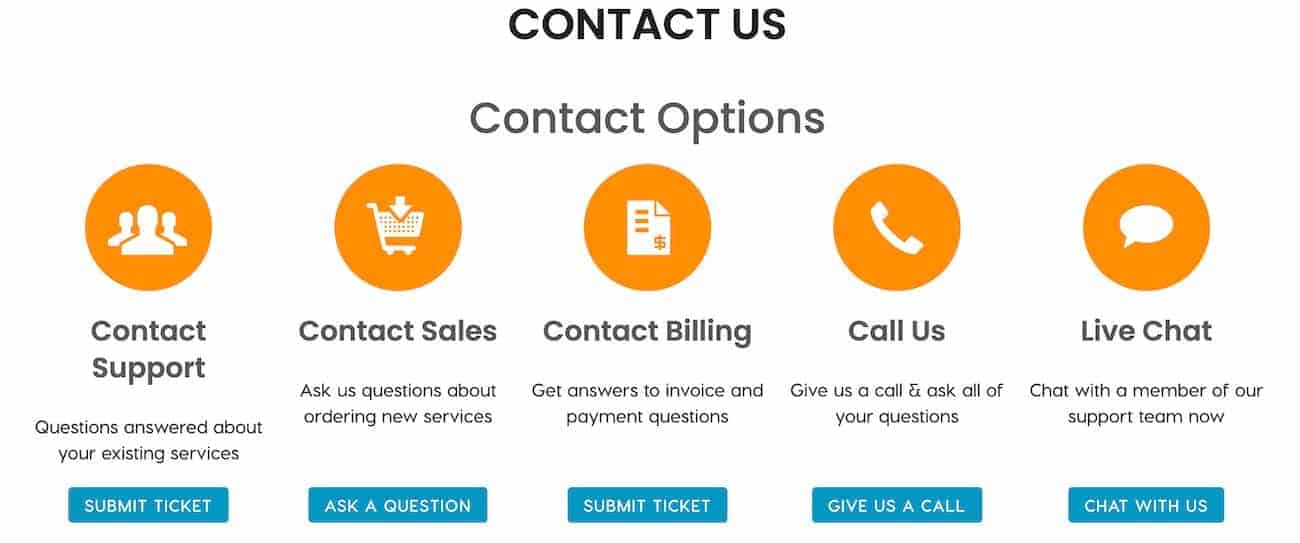 Customer support at A2 Hosting is accessible via live chat, phone call, and email. We tested their support service through live chat and got a response within a few minutes. The agent was kind enough to guide us through the process of installing WordPress manually.
Among the main benefits of A2 Hosting is its free migration service. If you have an existing website that you're looking to transfer to A2 Hosting, know that the provider is open to helping you through it, for free. While it helps with transferring your website, the free migration of your domain's nameservers is also included.
However, like most hosting providers, the free site migration assistance is limited to a single website with shared hosting plans. There's a $10 fee you have to pay afterward.
Various 1-Click Install Apps
A2 Hosting is kind enough to throw in hundreds of apps for free with all its hosting plans. You can install any of the included apps using the provided Softaculous installer – it's a powerful app installer that installs any given app quickly with the click of a button.
Speaking of the 1-click apps, a variety of them are available, from blog tools to portals, forums, image galleries, ad management, calendar, mail, and project management tools. The premium Softaculous version offered by A2 Hosting throws in even more tools.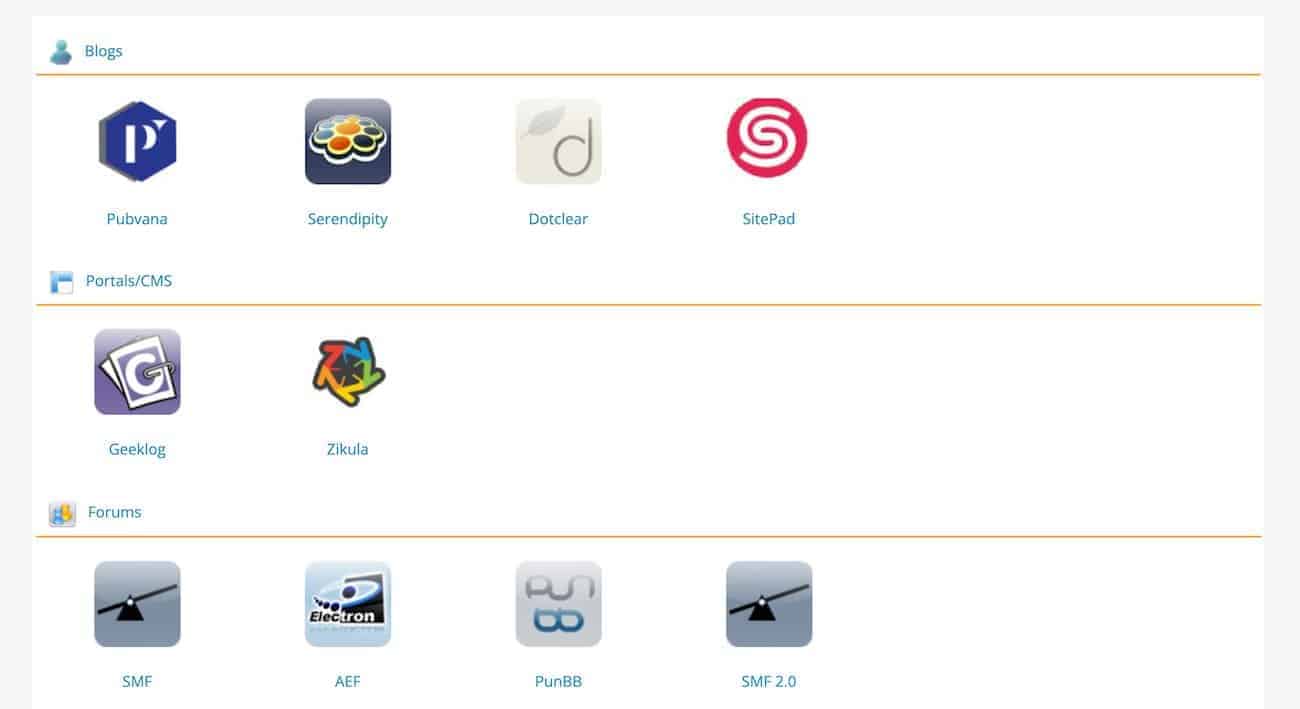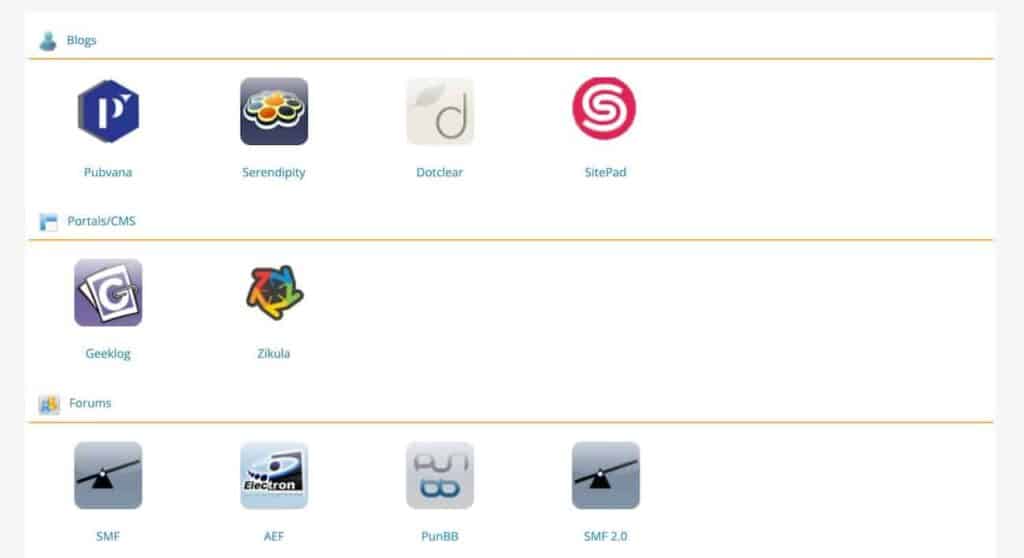 Prolonged Money-Back Guarantee
List most web hosting services, A2 Hosting throws in an industry-standard 30-day money-back guarantee. So, if you feel unsatisfied with A2 Hosting's service, you'll be able to request a refund within the first 30 days.
But what sets A2 Hosting's refund commitment apart is the company also packs an "anytime" money-back guarantee. It lets you cancel your ongoing plan anytime and get a refund for the time of hosting service left – it could be a few days or even months. It's similar to paying for a monthly Netflix subscription, using it for 5 days, and then requesting a refund for the 25 days left – pretty amazing, no?
Very few hosts are inspired by the idea of providing environmentally-friendly hosting services to cause the minimal harm to the planet possible. Thankfully, A2 Hosting is among them. The provider offers sustainable hosting by running tree-planting campaigns in collaboration with Carbonfund.org and by minimizing its energy consumption.
Though the eco-friendly precautions taken by GreenGeeks (another eco-friendly hosting service) are more significant, A2 Hosting is also a good option for people who care about environmental causes.
A2 Hosting includes various extra features with all its hosting packages so you can improve your site's functionality without paying extra. These features include:
Unlimited Email Accounts
You will need professional email accounts for formal communications with your clients, business partners, and leads. A2 Hosting puts no limit on how many professional accounts you can create at the rate of your domain name.
Unlimited Bandwidth
All plans at A2 Hosting offer unlimited data transfer so your visitors can access your website's data without any limit. This means you won't have to pay an extra price for added data bandwidth.
Free SSL Certificate
A2 Hosting offers free SSL certification with its hosting plans to ensure your website has a secure internet address. It helps make your website look authoritative among visitors, search engines, and web browsers.
Free Site Builder
You also get a free drag-and-drop site builder when you sign up at A2 Hosting. It lets you create beautiful websites with a graphical interface, without any coding knowledge.
Choice of Data Center Location
Choosing a server location near your target audience can improve the user experience of your visitors and thus your website's overall performance. A2 Hosting lets you choose from different data center locations, including Europe, the USA, and Asia.
Automated Daily Backups
Though this feature is unavailable with the most basic plan of A2 Hosting, it's highly effective. The inclusion of free daily backups ensures your website's data is backed up regularly, giving you peace of mind knowing that your data is safe & sound.
What's the use of hosting service if it cannot keep your website safe & secure? A2 Hosting pays special attention to this aspect and throws in various security precautions to ensure high-end protection of your website and its data. Here's an overview of these security features:
HackScan Protection
Hackers are everywhere, looking to steal your website's data or disrupt its functionality. The HackScan tool by A2 Hosting scans for hacks and ceases them before they affect your website.
Patchman Enhanced Security
This added security tool included with A2 Hosting's plans ensures you have up-to-date programs and applies patches to your CMS platform if a bug is detected. This helps ensure your website is secure against hackers and cybercriminals.
DDoS protection
A2 Hosting's DDos protection feature keeps an eye on malicious attempts aimed to disrupt your website and increases your website's chances of surviving such attacks.
2-Factor Authorization
If someone makes it to your credentials, it doesn't mean they should be able to break into your accounts. A2 Hosting's 2-factor authorization feature lets you make sure no one can make changes to your hosting account without your intention.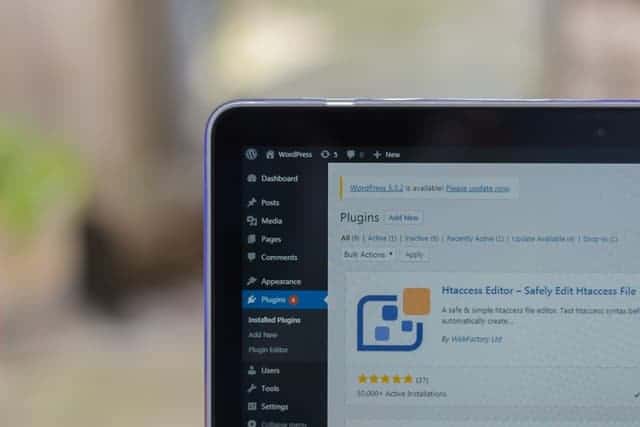 You see, WordPress is an extremely popular CMS platform used on almost every other website on the internet. Since it's the top choice of most A2 Hosting users, the company has optimized its services for WordPress. That's why you can install it within a single click after signing up at A2 Hosting.
First and foremost, A2 Hosting's server and network are configured to power WordPress-based websites. This way, not only A2 Hosting offers optimized speed for WordPress sites but also ensures top-tier security during setup.
Other than that, the company packs various other features for WordPress users like staging environment, mass updates, smart updates, security rollback, site cloning, easy plugin & theme management, and much more!
Below are the top disadvantages of A2 Hosting.
Most hosting providers offer a free domain name when you purchase their yearly hosting package. But A2 Hosting lacks a free domain name with all its hosting plans. You can either purchase a domain name separately or connect an existing one to your hosting account. Though A2 Hosting offers various effective features like SSL integration for free, the inclusion of a free domain name would've been awesome.
Like most hosting services, A2 Hosting costs high renewal rates. So, when you renew your hosting package after its initial term is complete, you have to pay a higher price. For instance, its basic plan, starting from $2.99/mo costs $10.99/mo after your initial subscription expires.
You see, that's quite a big jump and may be outside the budget of some people. If you're looking to start a business website (an eCommerce store, a blog, etc) with A2 Hosting that would pay you back in a year or two, you should be okay with the higher renewal rates. But if you'll be hosting a portfolio website or another type of site that's not expected to get a lot of visitors, opting for a cheaper alternative like Hostinger is a good way around.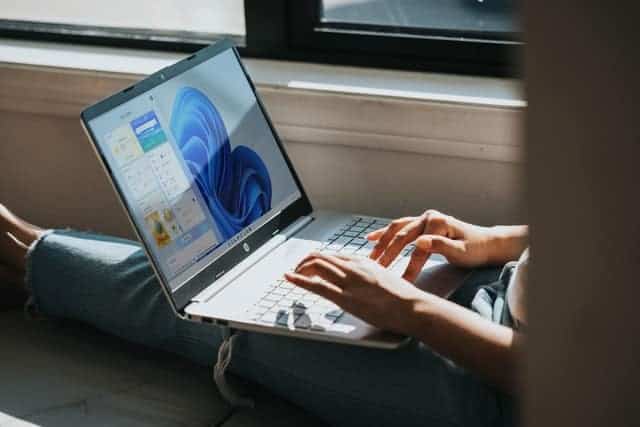 Though A2 Hosting is a versatile hosting provider that deals with various types of hosting solutions, it lacks Windows-based servers. You don't need Windows hosting in most cases as Linux is the standard for web hosting servers. But if you're looking to host a special website that requires Windows, try your luck with a Windows-supported hosting service like HostWinds. (read HostWinds review )
A2 Hosting Plans & Pricing
Here we'll look at the pricing of different plans available at A2 Hosting:
Shared hosting fits low-traffic websites. So, if you're starting or looking to host a low-traffic website, shared hosting is your perfect start.
Key Features
A2 Hosting's shared plans offer various features for free including (but not limited to):
Raid-10 SSD storage for top-tier durability & performance
Unlimited data transfer
Free SSL certification for security
Free website migration
WordPress, Drupal, and PrestaShop optimization
Choice of server location
Security Features
Latest PHP version
Pricing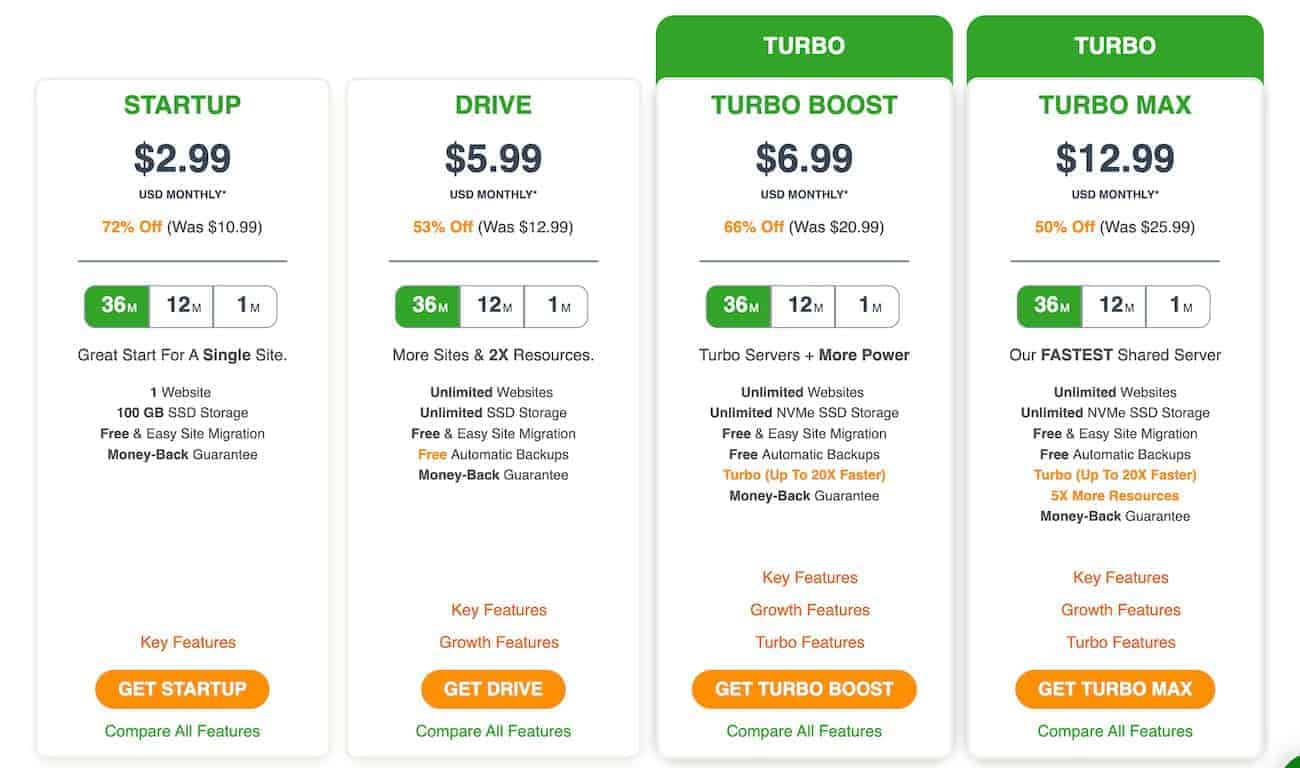 Startup – $2.99/mo. Mentioned features + 100 GB storage & 5 databases.
Drive – $5.99/mo. Mentioned features + unlimited storage & databases.
Turbo Boost — $6.99/mo. Mentioned features + 20x faster performance.
Turbo Max – $12.99/mo. Mentioned features + 20x faster performance + 5x more hardware resources.
Managed WordPress Hosting
If you're into WordPress, you might like the WordPress hosting plans of A2 Hosting. Note that A2 Hosting offers two types of WordPress hosting plans – shared and managed. The shared WordPress plans at A2 Hosting are similar to its regular shared plans. But its managed WordPress plans make all the difference.
A managed WordPress hosting service means the hosting service would manage your server itself and ensure it's well-configured and up-to-date. Plus, it allows you to manage all your WordPress websites from one place for improved productivity and convenience.
Key Features
All managed WordPress plans at A2 Hosting offer the following features:
Ultra-fast NVMe SSD storage
Pre-installed Jetpack free plugin
Easy staging & cloning
Optimized WordPress security & updates
Free SSL certification
20X faster Turbo servers
Pricing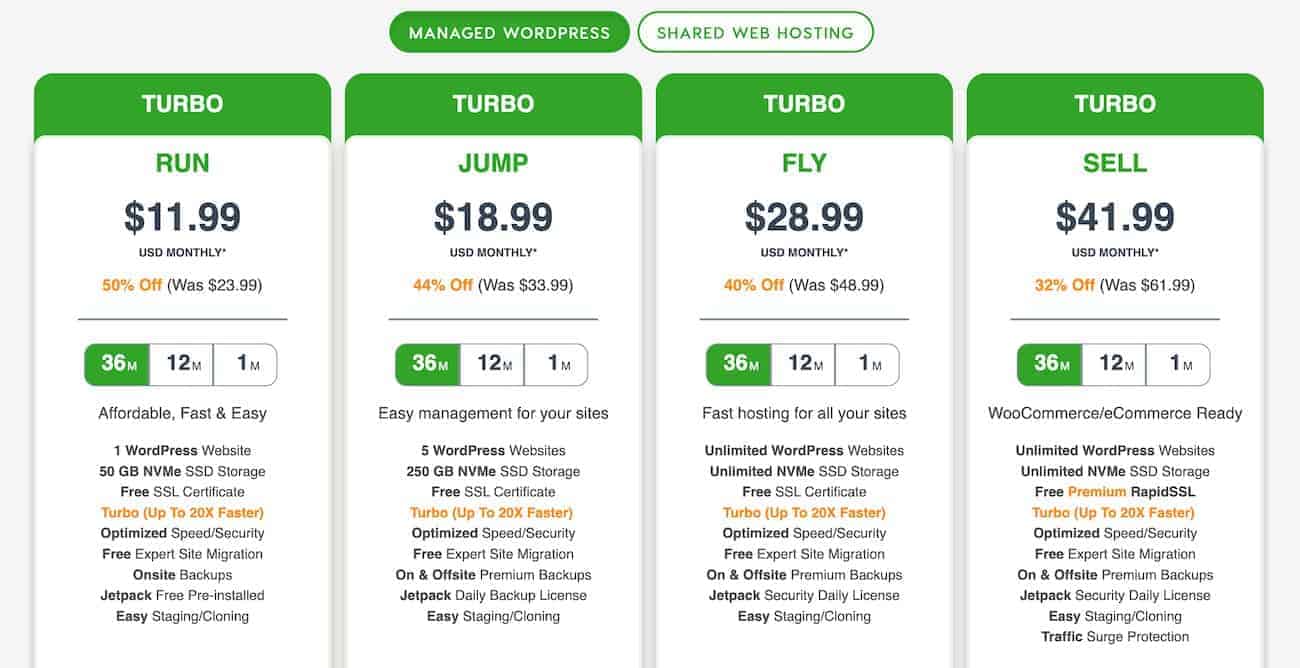 Run – $11.99/mo. Mentioned features + 1 website + 50 GB storage.
Jump – $18.99/mo. Mentioned features + 5 websites + 250 GB storage.
Fly – $28/mo. Mentioned features + unlimited websites & storage.
Sell – $41/mo. Mentioned features + traffic surge protection + rapid SSL + premium backups.
Managed WordPress Hosting
In case you have a network of WordPress websites you want to host or simply want top-tier WordPress performance, Bluehost's managed WordPress hosting is an excellent way to go. Bluehost not only offers blazing-fast performance with its managed WordPress servers but also offers multi-server and multi-site management for your convenience.
That said, all managed WordPress plans at Bluehost offer Jetpack analytics, a marketing center, 100+ free WordPress themes, malware detection, and daily backups. You also get unlimited websites, unlimited traffic & storage, and support for a staging environment with each package.
BUILD – Starts from $19.95 and offers all the mentioned features.
GROW – Costs $29.95/mo and offers advanced features like Bluehost review tools, Bluehost SEO tools, and Blue Sky ticket support.
SCALE – Starts at $49.95/mo and provides PayPal integration, unlimited backups & restore, unlimited video compression, and the premium Blue Sky chat support.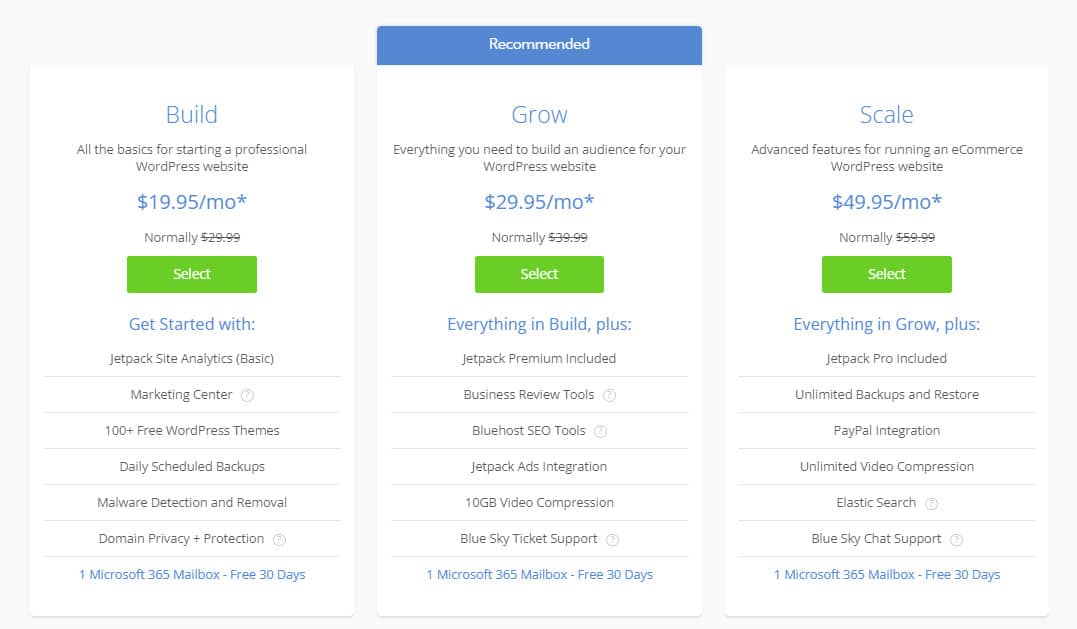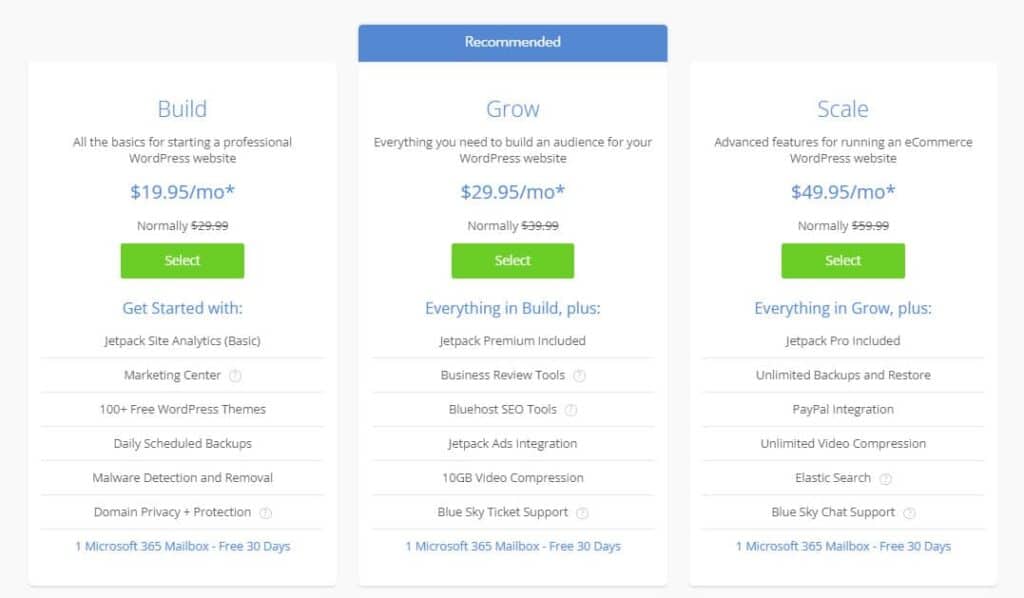 VPS hosting is different from shared hosting as it offers a separate part of the server to a user such that each user gets dedicated hardware resources. To be clear, other users' websites may affect your site as long as you're using shared hosting. But when you switch to a VPS server, you get dedicated hardware – though the server is still shared.
VPS servers are a good option for websites that outrun the limits of shared hosting. They're also a good option for other needs like setting up a mail server or creating a game server etc. A2 Hosting offers both unmanaged and managed VPS servers.
Unmanaged VPS Hosting
When you invest in unmanaged VPS hosting, you get complete access to the server such that you can freely install any operating system or app on it you like.
Pricing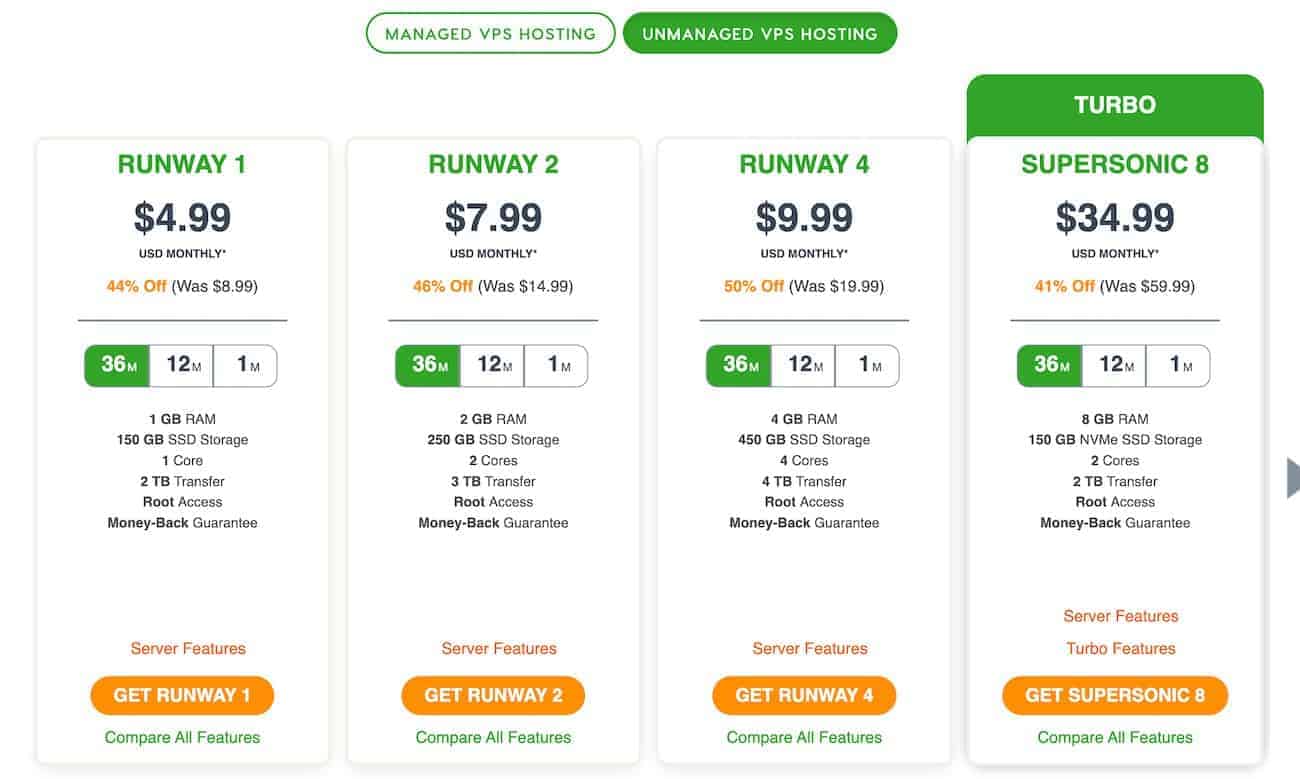 Runway 1 — $4.99/mo. 1 GB RAM + 150 GB SSD storage + 1 CPU core + 2 TB data transfer.
Runway 2 — $7.99/mo. 2 GB RAM + 250 GB SSD storage + 2 CPU core + 3 TB data transfer.
Runway 4 — $9.99/mo. 4 GB RAM + 450 GB SSD storage + 4 CPU core + 4 TB data transfer.
Supersonic 8 — $34.99/mo. 8 GB RAM + 150 GB SSD storage + 2 CPU core + 2 TB data transfer + 20X turbo performance.
Managed VPS servers are perfect for users who don't want to configure and manage their servers on their own.
Key Features
All managed VPS servers at A2 Hosting offer:
Free SSL certification
Free access to the cPanel control panel
Pricing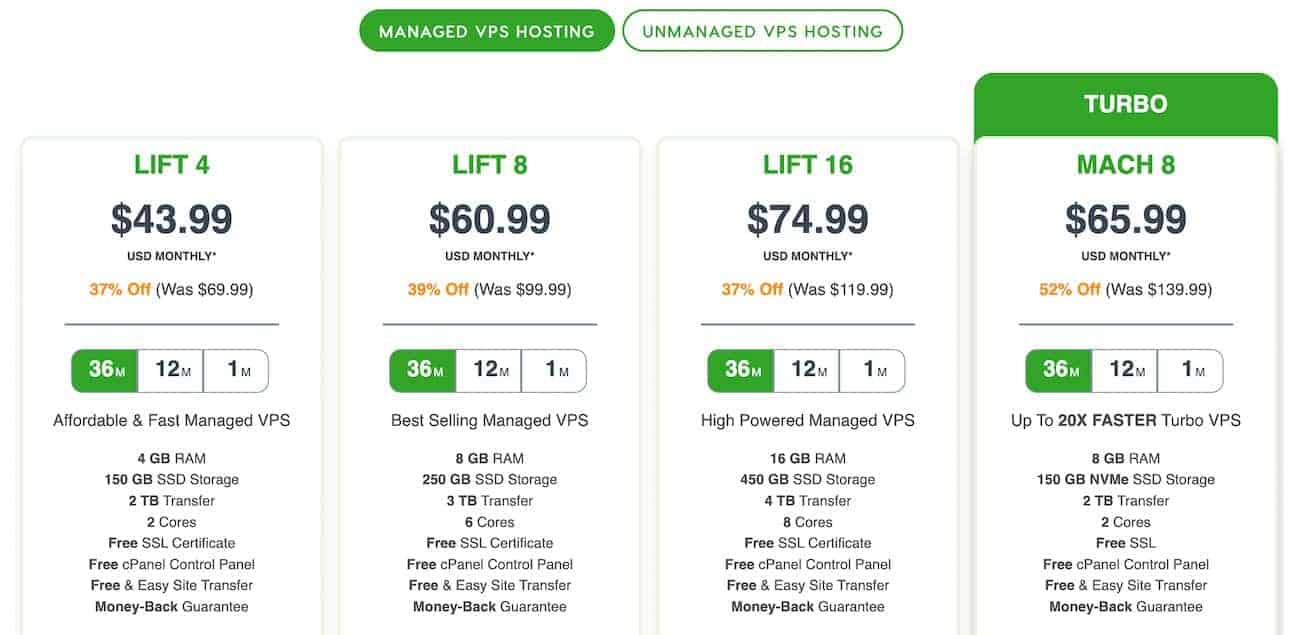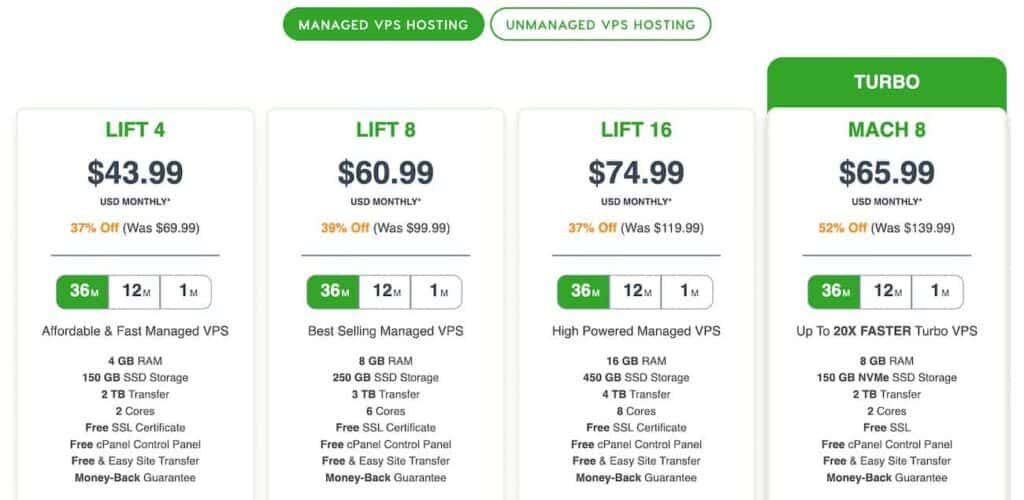 Lift 4 – $43.99/mo. 4 GB RAM + 150 GB SSD storage + 2 CPU core + 2 TB data transfer.
Lift 8 – $60.99/mo. 8 GB RAM + 250 GB SSD storage + 3 CPU core + 6 TB data transfer.
Lift 16 – $74.99/mo. 16 GB RAM + 450 GB SSD storage + 4 CPU core + 8 TB data transfer.
Mach 8 – $65.99/mo. 8 GB RAM + 150 GB SSD storage + 2 CPU core + 2 TB data transfer.
Here we answer the popular questions regarding A2 Hosting.
What Does A2 Hosting Do?
A2 Hosting is a web hosting service that offers fast and reliable hosting solutions for all business needs. The company offers a 99.9% uptime guarantee with a 24/7 support service and 20X fast turbo servers.
Is A2 Hosting Better Than SiteGround?
A2 Hosting is almost just as good as SiteGround. Both providers offer a 99.9% uptime commitment with a reliable 24/7 support service. However, A2 Hosting stands out by offering ultra-fast Turbo servers based on the latest NVMe storage drives.
Does A2 Hosting Have WordPress?
A2 Hosting is a WordPress-friendly hosting service that lets you incorporate WordPress into your hosting account within just a click. What's more, A2 Hosting offers complete WordPress optimization to provide top-notch speed and security to WordPress websites hosted on its platform.
Is A2 Hosting Turbo Worth It?
A2 Hosting's Turbo plans boast an incredibly fast page loading performance but they're quite expensive. Only go for its Turbo plans if you really need that top-tier server performance. That said, we highly recommend A2 Hosting's Turbo packages to eCommerce websites as they particularly need fast page loading performance.
Conclusion – Is A2 Hosting a Good Way to Go?
As a popular web hosting service, A2 Hosting ticks all the main checks, including dependable servers, prompt customer support, great user experience, and affordability.
However, before you sign up at A2 Hosting, ensure that you'll be comfortable with its higher renewal rates as they can get expensive for some users. If you're okay with the long-term pricing, A2 Hosting is doubtlessly a great hosting service to host your website.
Disclosure of earnings: we use affiliate links in some of the hosting services that appear on this page. This helps our site cover the costs of the site, Thanks for your support. 
Read more