HostWinds Review 2022 – How Good is This Web Host?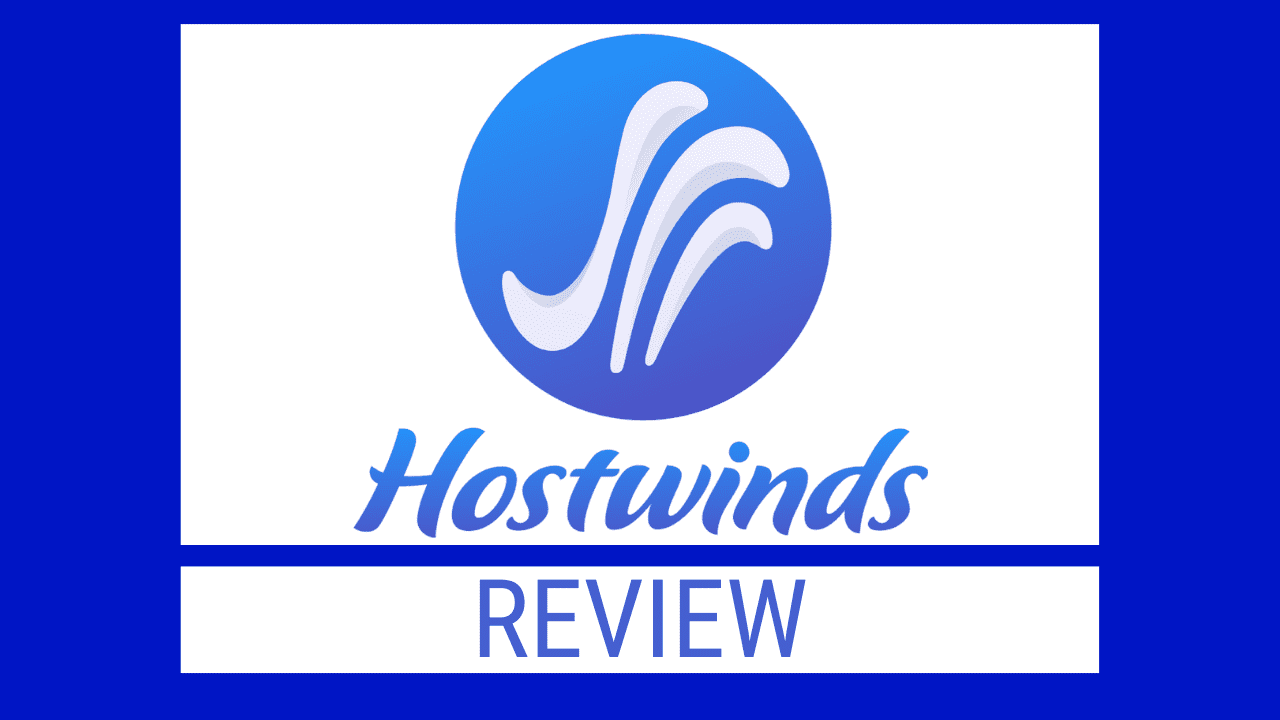 Reg. Price $8.99 – Get 25% Off!
HostWinds is a popular hosting service that has been in operation since 2010. The company has been offering a range of hosting packages ever since, including shared hosting, cloud hosting, VPS, and dedicated servers. So, it serves businesses of all types. However, its shared hosting plans are the most popular and offer a range of effective features for free, making it easy for beginners to host their websites.
Whether you're looking for a shared hosting service or a VPS or dedicated server, HostWinds may or may not be the right option for you, depending upon your requirements and priorities. In this article, we'll thoroughly review HostWinds and lay down its key features and drawbacks to help you find out if it's the right option for you.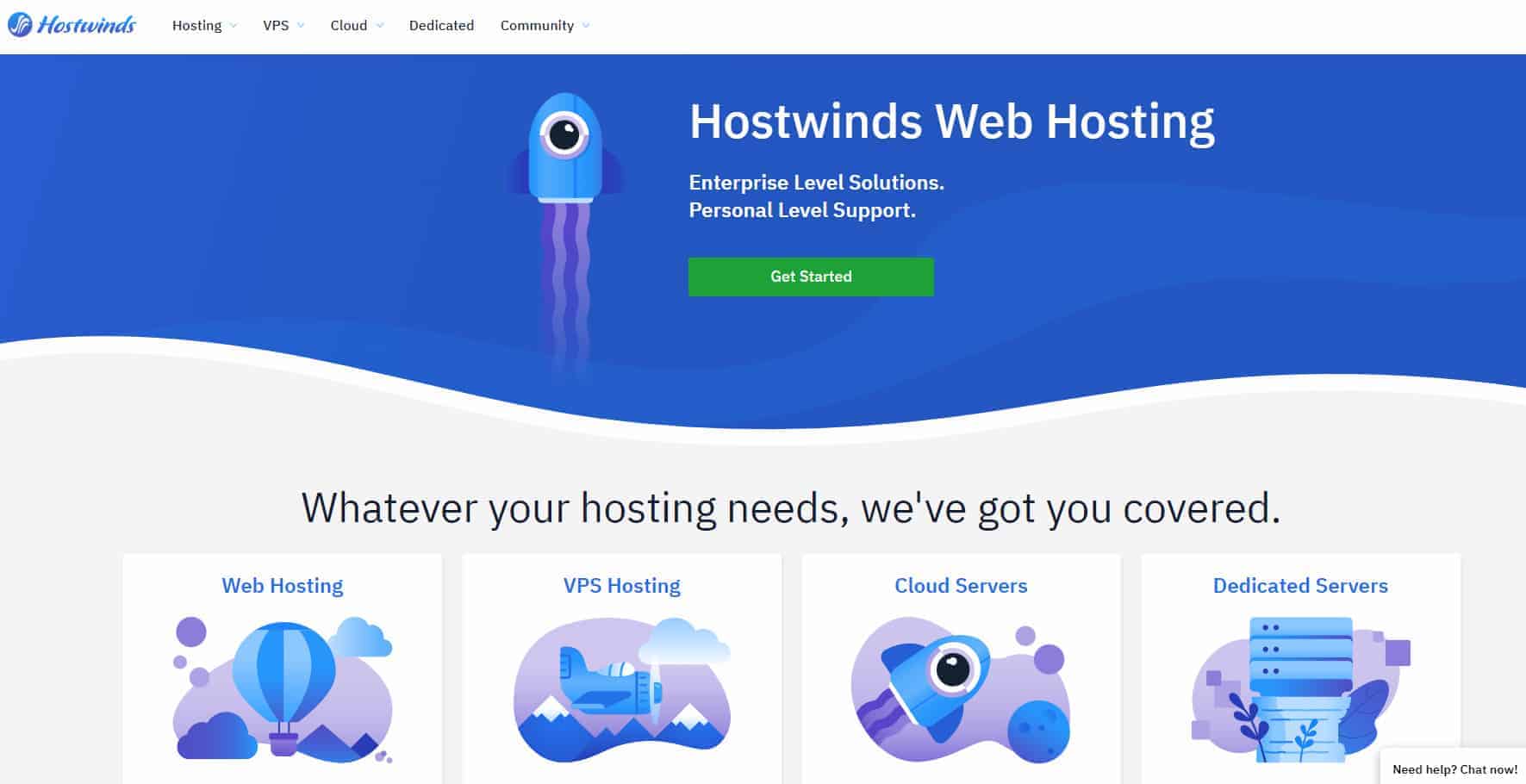 HostWinds was founded by Peter Holden, who is its current CEO, in 2010. The company has been on a bumpy ride ever since and is working on the mission of providing reliable hosting solutions at affordable prices.
Over time, the company has expanded to multiple data center locations. At the moment, two of its server locations (Seattle and Dallas) are located in the United States while the third is in Europe (Amsterdam, the Netherlands).
HostWinds states that it owns 100 percent of its servers and infrastructure, allowing it to fix IT issues faster and cost-effectively. Since it saves them a lot of money, the company claims to pass on the savings to its customers.
Like some other hosting providers, HostWinds has an unlimited policy that applies to professional email accounts, storage, and bandwidth. So you get these resources without a limit with all its shared hosting plans. The inclusion of free Wordpress migration and SSL certification is yet another significant addition.
Furthermore, HostWinds is also recognized and acknowledged for its excellent customer service and client-focused approach. The company offers a 24/7 support service that's knowledgeable, reliable, and friendly. The best part is that anyone can access customer support at any time.
HostWinds offers a wide range of features including:
Good server uptime is crucial for all types of websites. You may lose out on potential clients or even customers who cannot access your site without a good uptime.
HostWinds offers a 99.9% server uptime guarantee for all their hosting packages. This means that if there is an issue with how the servers are operating, it will be fixed immediately before any negative effects occur for visitors to your website. HostWinds also offers free technical support via phone or email so you can reach them if there's some issue with your website causing it to be unavailable.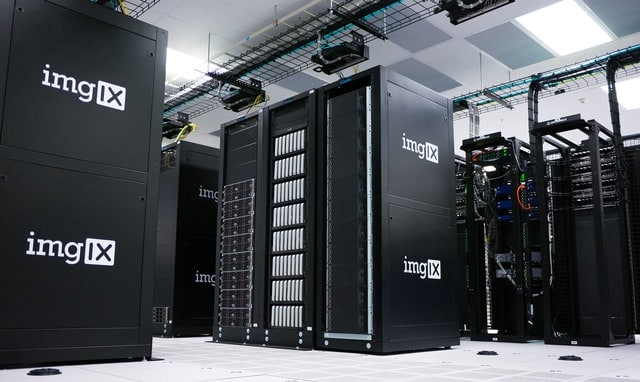 Data backups are important as they promote data protection. So if your server encounters an issue or your website data is deleted because of any other reason, you would be able to restore it from the previous data backup.
Thankfully, HostWinds offers daily nightly backups for free with all its basic plans. The nightly backup process is automated and runs every night at midnight UTC. The backup can take up to 24 hours to complete depending on how much data you have but it's always completed nevertheless.
HostWinds lets users transfer their existing website (if any) over to HostWinds for free. The process is quite simple and doesn't require any technical knowledge on your part. You need to provide HostWinds with your current hosting provider's credentials so that they can retrieve your site's files from its current location. Once the process is complete, the data will be uploaded to HostWinds' servers and made available for instant access..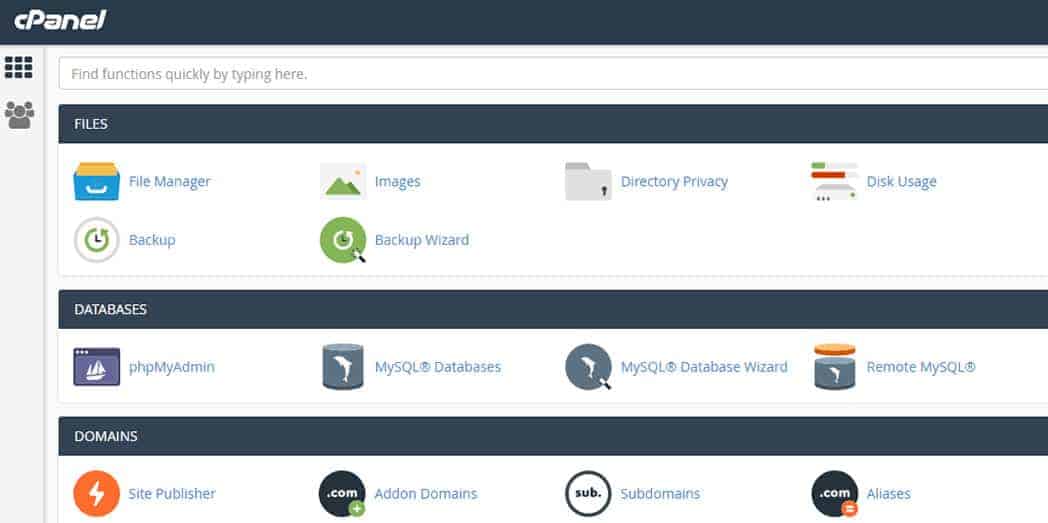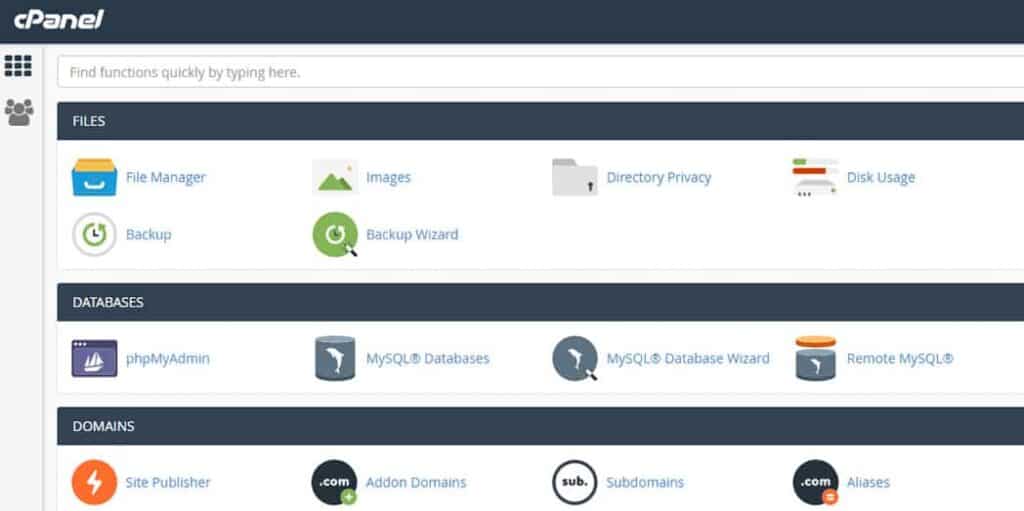 HostWinds control panel is simple and easy to use. It has a great dashboard where you can monitor your websites, their performance, available disk space, bandwidth usage, etc., at a glance. HostWinds uses cPanel as the control panel. It's an industry-standard control panel that's easy to navigate and powerful. You can manage your hosting account and make tweaks within clicks.
HostWinds has a well-rounded support team that can help you deal with most technical issues. Thankfully, the support is available through different channels for your convenience, including:
Live Chat: Live chat is available 24/7 and lets you have a live conversation with an expert HostWinds representative.
Email: HostWinds also offers email support. However, it's not that quick and you can have to wait for up to 24 hours to get a response.
Phone Support: If you prefer speaking to a support agent over the phone, HostWinds lets you choose between the US and international phone numbers depending upon your location. Either way, you get to contact expert representatives who are knowledgeable enough to help with any issue you encounter.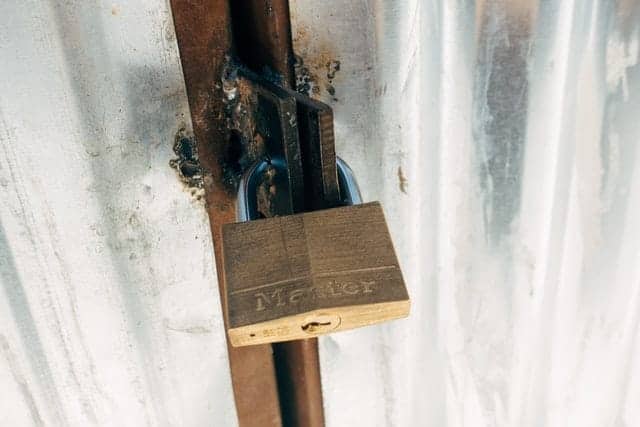 With HostWinds' free SSL certification, you can add an extra layer of protection for your visitors. When you enable SSL on your site, you'll see HTTPS in the URL bar instead of HTTP. This means that the data transferred between your site and visitors' browsers is encrypted.
An SSL certificate helps you in various matters such as credibility; visitors feel protected and comfortable when visiting a website that has SSL enabled.
Not only that but SSL certification has become an SEO ranking factor nowadays as it promotes the privacy of users. When your website has an SSL certificate enabled, it looks trustable across search engines and web browsers to improve your website's trustability.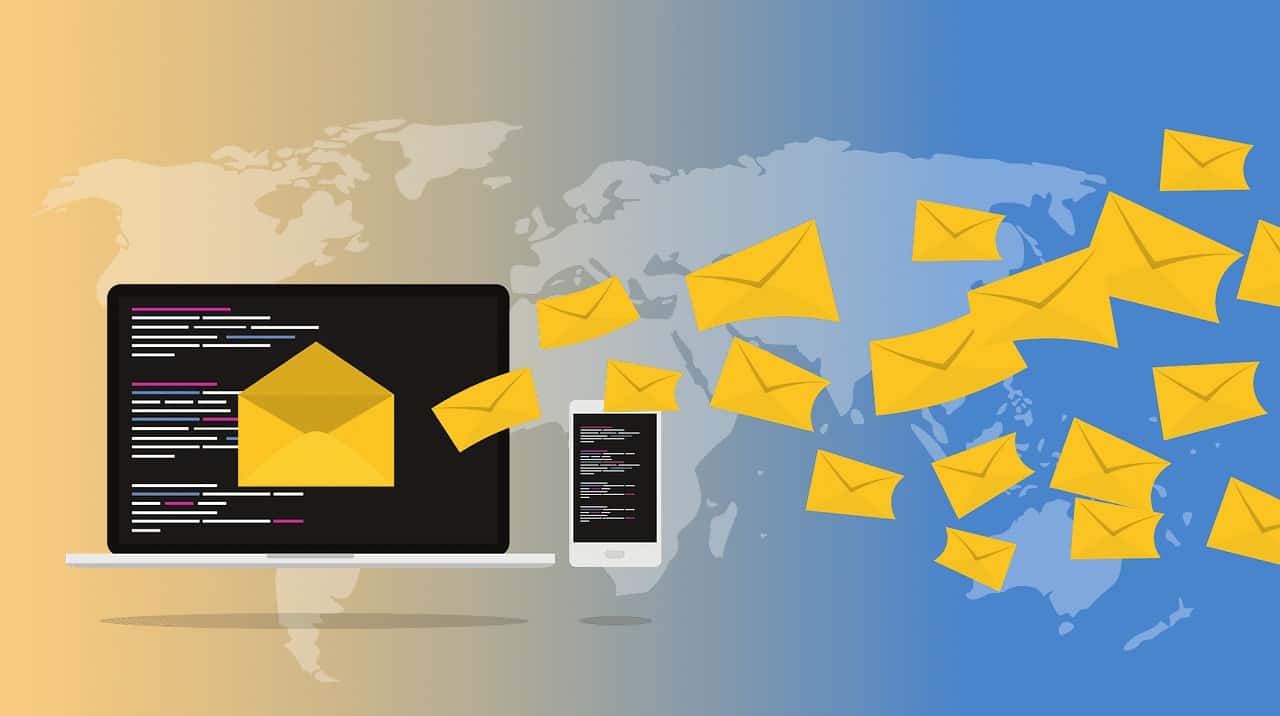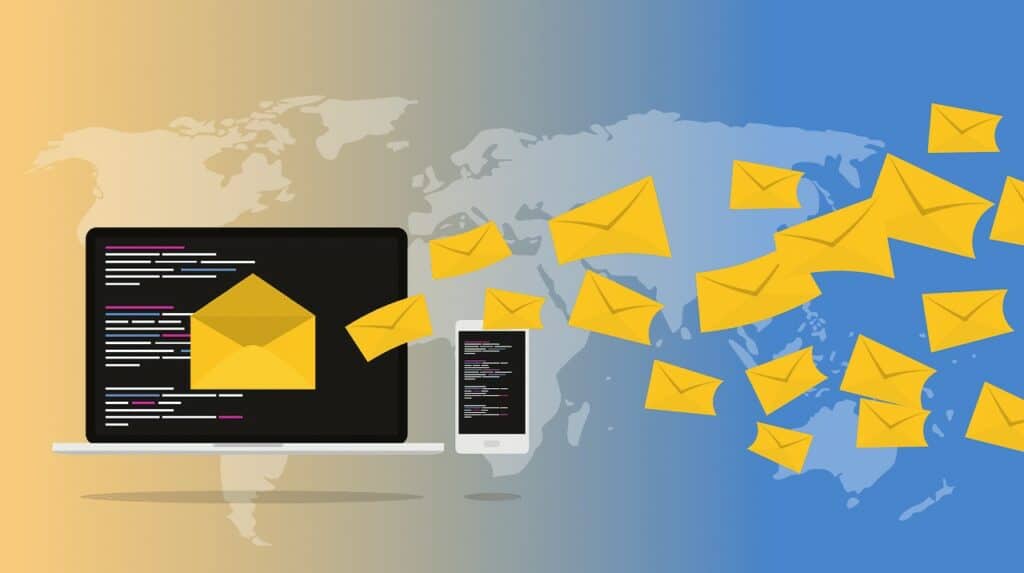 Email accounts are important for any business website or personal blog.  Professional email addresses are widely used for business communications and collaborations. They're considered more authoritative, legit, and professional than regular personal email accounts. Though many users will need a single professional email account, the businesses might require dozens of them to get an email account for each employee.
Thankfully, HostWinds offers unlimited professional email accounts with all of its hosting plans: Personal, Professional, and Business. This means that you can create as many email addresses as you need without paying extra fees or upgrading your plan.
Unlimited Storage & Bandwidth
HostWinds offers unlimited storage and bandwidth to its users.  So, you'll be free to store as much data as you want to. Since the bandwidth is unlimited as well, you won't have to pay extra for overusing your server's bandwidth.
While HostWinds provides great value for money, there are some disadvantages to using this host, such as:
Hostwinds only has three data centers located across the United States and Amsterdam. That's not much compared to some leading hosting providers that offer an extensive choice in terms of data center locations.
Having a variety of data center locations to choose from is not important. But it helps you ensure your target audience enjoys fast page loading speeds by letting you choose a server location near them. However, if you target a worldwide market, that may still be ineffective.
Many hosting companies like Bluehost and TMDHosting provide a free domain name for the first year. Whereas HostWinds requires you to purchase the domain name separately, at an additional cost. But considering the other features included with HostWinds' plans, the unavailability of a free domain name is not a big deal.
Limitations on Money-Back Guarantee
In principle, Hostwinds' hosting services come with a 60-day money-back guarantee. However, this period of refund policy is overrated. You'd be refunded 34% of the monthly charge if you subscribed for a month and then canceled after a week. That is, you are still being charged for the time you used.
A money-back guarantee allows you to try out service with no risk. If you're still going to be charged for the time you spent on the platform, there's still a risk in trying out the service – especially if the testing takes many days.
HostWinds Plans and Pricing
HostWinds offers different services for all needs. Here's an overview of its shared, VPS, cloud, and dedicated hosting plans. 
Shared hosting is the most basic type of hosting available. It's perfect for starters and for those who don't need much storage space or bandwidth. In shared hosting, your website is stored on a shared server that's hosting the websites of other users at the same time. This module helps reduce the overall hosting costs by distributing them among various users and makes shared hosting the most cost-effective type of hosting service.
All shared plans of HostWinds pack extra benefits like SSD-based servers for fast performance, free SSL certification, free access to cPanel, and unlimited email accounts.
Here's an overview of HostWinds' shared packages:
Basic – Offers 1 Domain with all mentioned features at $5.24 per month
Advanced – Offers 4 Domains and starts from $6.74 per month
Ultimate – Offers unlimited Domains and starts from as low as $8.24 per month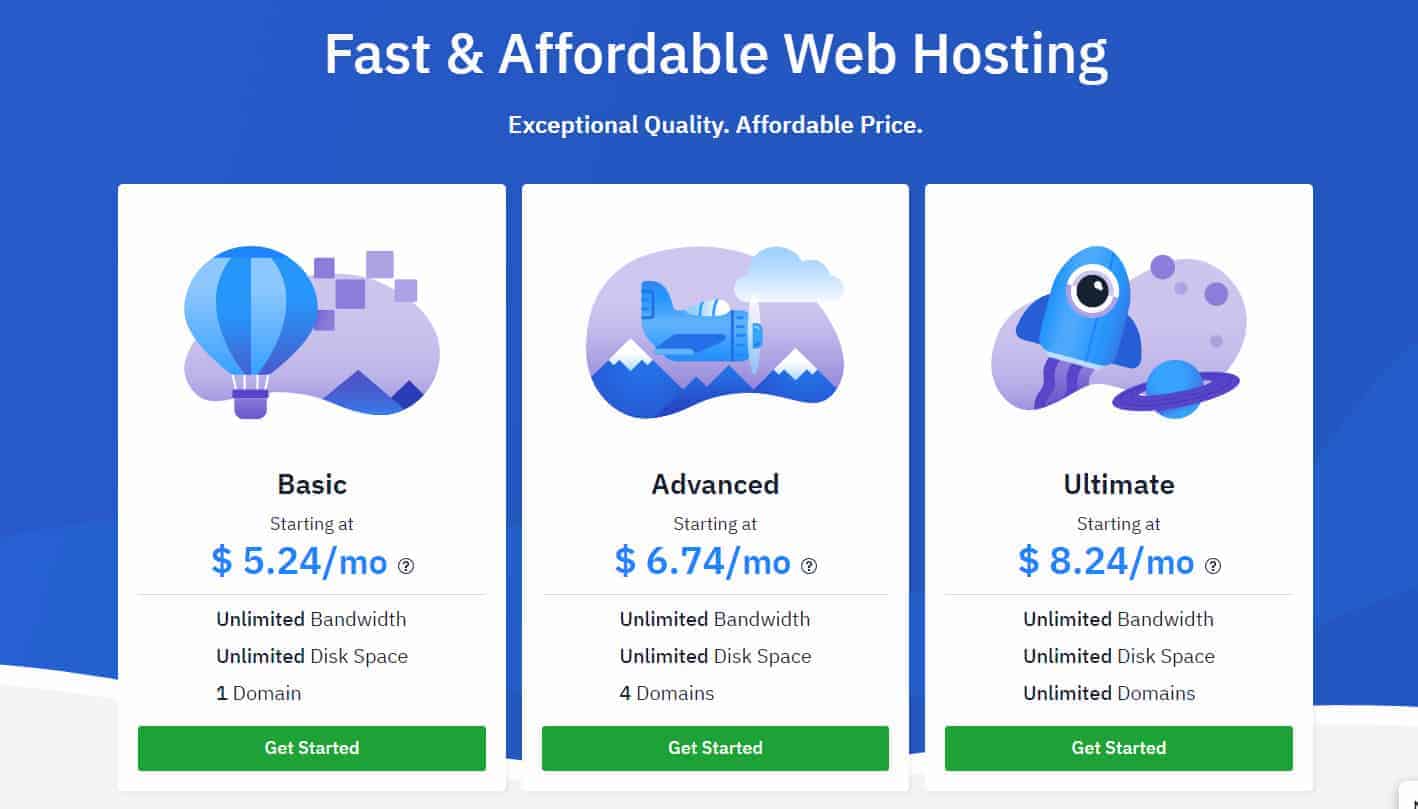 VPS Hosting is a great choice for those who want to customize their hosting environment fully. If you have special needs or requirements for your website, you may find a Virtual Private Server the best option for you. Hostwinds VPS hosting comes with all the features you would expect from a virtual private server, including root access, unlimited bandwidth, and disk space, 24/7 support, and more.
HostWinds offers two types of VPSHosting; managed and unmanaged.
Managed VPS Hosting
With managed VPS hosting, your hosting provider takes care of all the technical aspects of your virtual server and makes sure it's running smoothly. When you pick a managed VPS hosting, you don't have to configure the server on your own or manage other IT aspects of your server like security and updates. Below are the details of HostWinds' managed VPS servers:
Basic – Offers 1 CPU, 1 GB RAM, 30 GB storage, and 1TB speed at $ 8.24/month
Advanced – Offers 1 CPU, 2 GB RAM, 50 GB storage, and 2TB speed at $ 16.49/month
Ultimate – Offers 2 CPU, 4 GB RAM, 75 GB storage, and 2TB speed at $ 29.99/month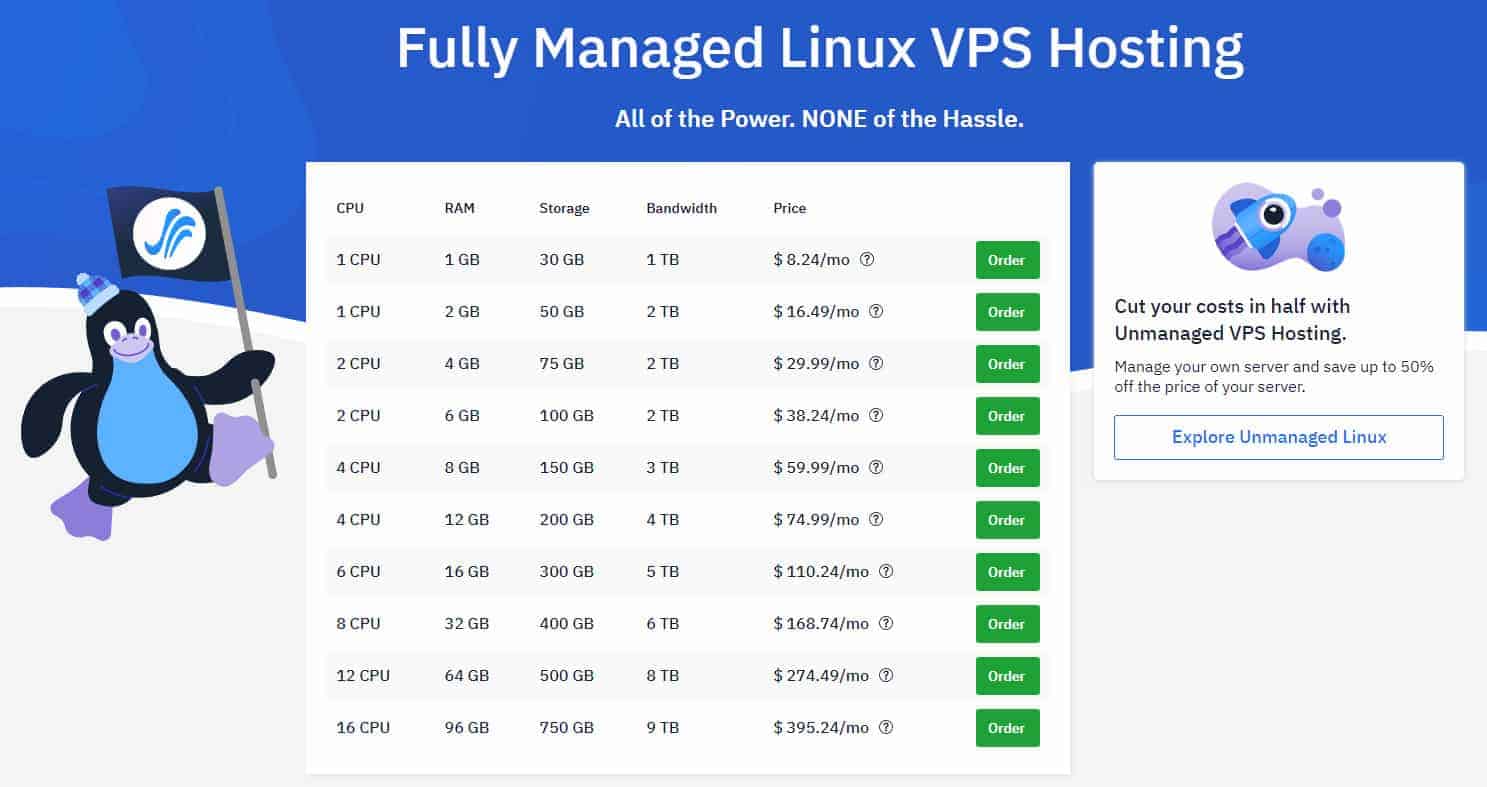 Unmanaged VPS hosting is a self-managed hosting solution where you have full control over the server and can install and run any software or scripts as you see fit. This type of hosting also gives you full root access to your server, so you can do whatever you want.
Here are the details of HostWinds' unmanaged VPS plans:
Basic – Offers 1 CPU, 1 GB RAM, 30 GB storage, and 1TB speed at $ 4.99/month
Advanced – Offers 1 CPU, 2 GB RAM, 50 GB storage, and 2TB speed at $ 9.99/month
Ultimate – Offers 2 CPU, 4 GB RAM, 75 GB storage, and 2TB speed at $ 18.99/month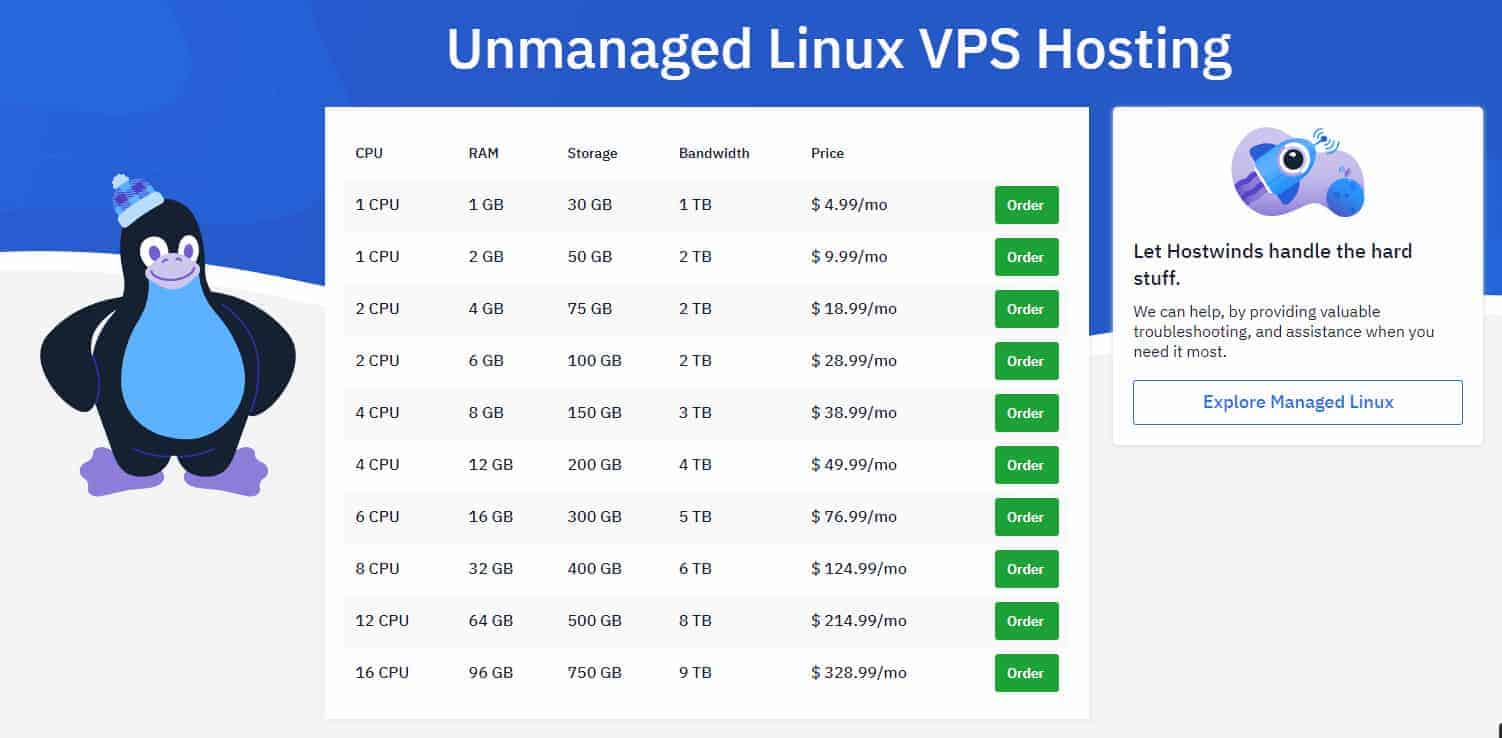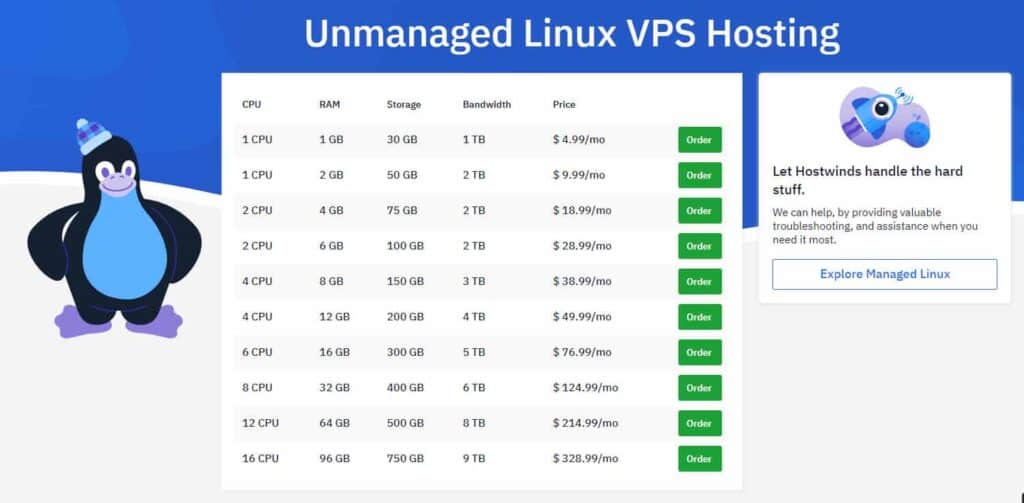 Cloud hosting is an innovative and modern type of hosting service that's easy to scale and cost-effective. All cloud hosting plans at HostWinds offer a 99.99% uptime guarantee to get you peace of mind. The SSD-based servers ensure the blazing-fast performance of your website to provide a good user experience to your visitors. The security features like snapshots and server firewall are another significant addition.
Below is an overview of HostWinds' cloud hosting packages:
Basic – Offers 1 CPU, 1 GB RAM, 30 GB storage, and 1TB speed at $ 0.006931/hr
Advanced – Offers 1 CPU, 2 GB RAM, 50 GB storage, and 2TB speed at $ 0.013875/hr
Ultimate – Offers 2 CPU, 4 GB RAM, 75 GB storage, and 2TB speed at $ 0.026375/hr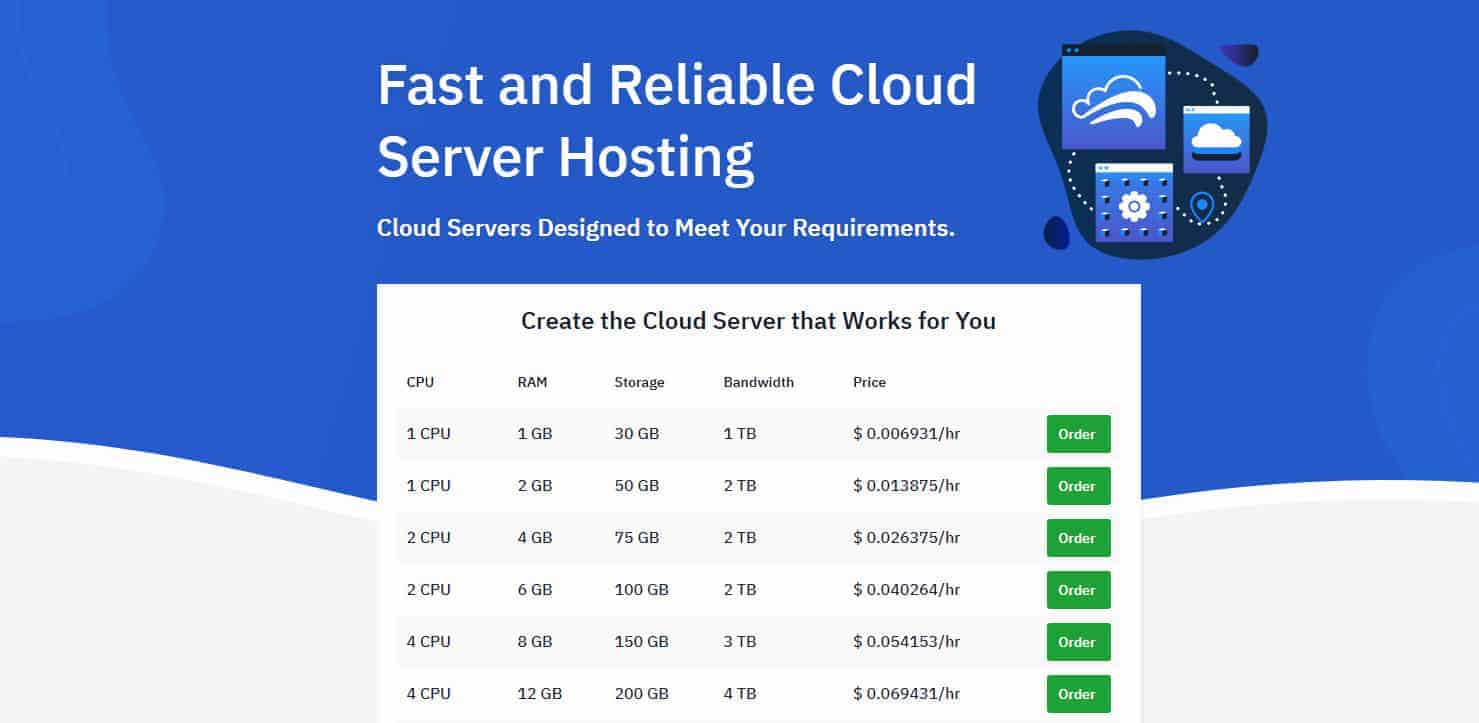 A dedicated server is entirely yours, with its physical resources dedicated to you alone. Dedicated servers are significantly more powerful than VPS servers and offer even more control. They are, however, more difficult to upgrade than a VPS, and the physical installation takes time. RAID can also be used on dedicated servers to boost performance or protect data. Dedicated Servers at HostWinds are fully managed, which means they come with comprehensive technical support.
Here is an overview of HostWinds' dedicated servers:
E5-1620 v2 Dedicated Server – Offers 1 Processor, 4 CPU cores, 8 CPU Threads, 3.70 Base Freq, and 4 Turbo Freq at $208.00/month
E3-1270 v3 Dedicated Server – Offers 1 Processor, 4 CPU cores, 8 CPU Threads, 3.5 Base Freq, and 4 Turbo Freq at $122.00/month
E3-1271 v3 Dedicated Server – Offers 1 Processor, 4 CPU cores, 8 CPU Threads, 3.60 Base Freq, and 4 Turbo Freq at $137.00.0/month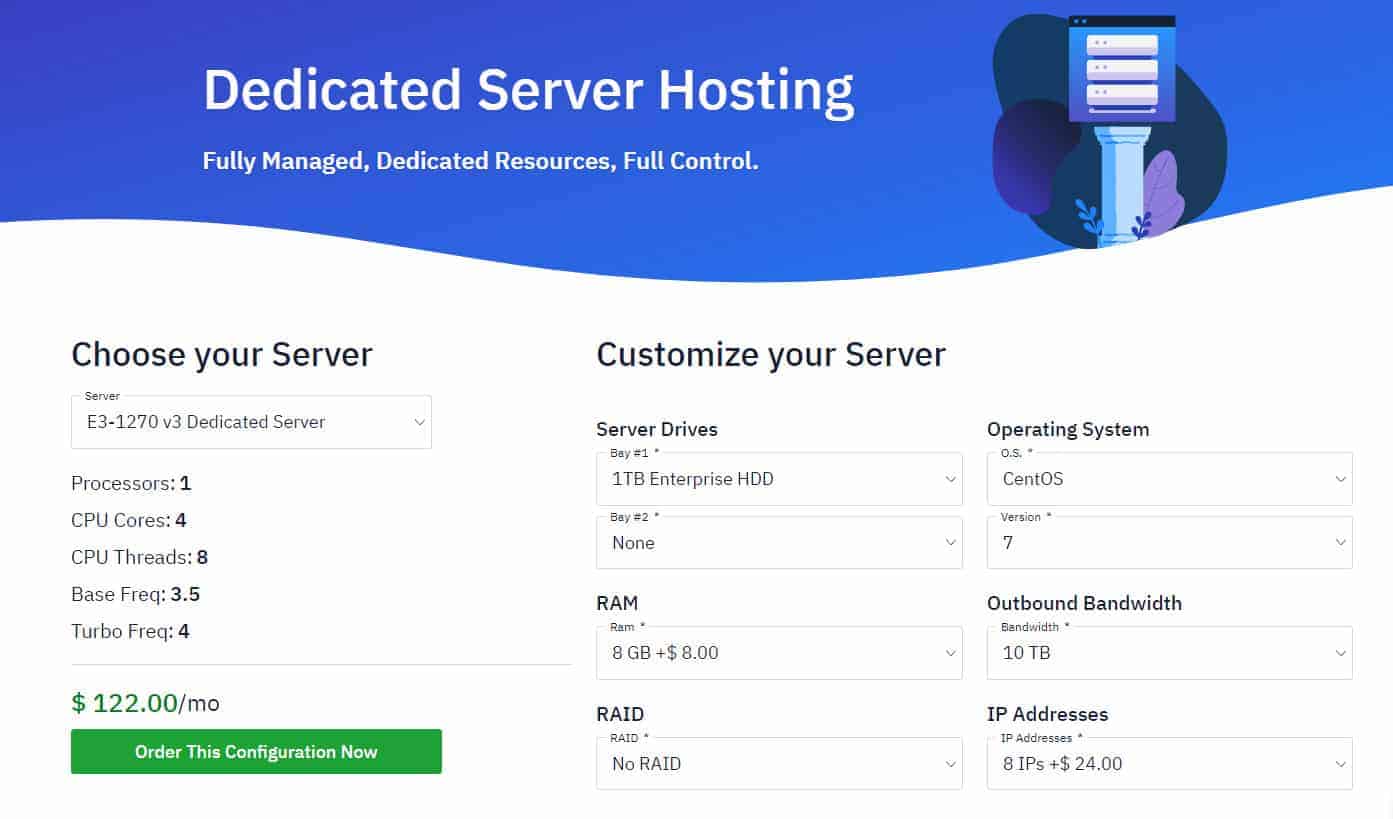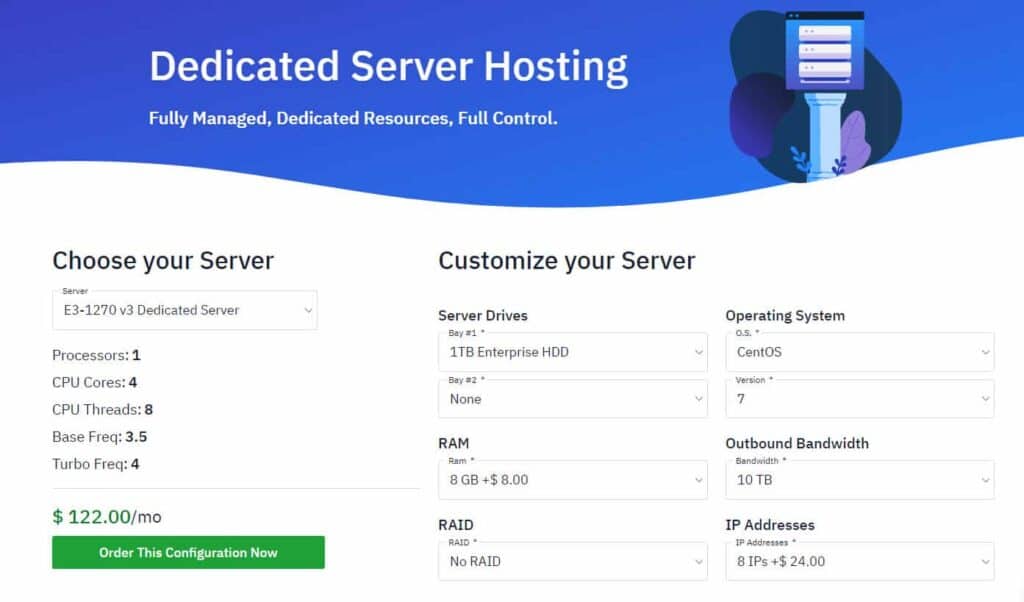 What is Hostwinds used for?
Hostwinds is a web hosting provider that offers all of its plans with fast speeds, 99.9% server uptime, and unlimited storage. It offers different types of hosting services that can be used to power websites, apps, databases, and many other projects. Customers will also like the ease with which they may transfer an existing website with just a few clicks and receive free SSL certificates for their sites.
How good is Hostwinds?
Hostwinds is one of the most preferred web hosting services in the market. It offers you several features and benefits that are not available with other shared hosting providers like unlimited disk space and bandwidth and free DNS management.
Where is Hostwinds located?
Hostwinds is a Seattle-based web hosting company that started in Tulsa. At this moment, the company's headquarters are in the Pacific Northwest.
Is HostWinds legit?
Hostwinds is an excellent option for small businesses looking for unlimited storage and bandwidth, especially if they expect a lot of traffic to their website.HostWinds is an established web hosting company that's been around for a long time. It has an A+ rating with many businesses, which means that it has a proven track record of good customer service and meeting expectations.
The company has been featured on many popular websites like PCMag and CNET, which shows that they are a well-known brand.
Does Hostwinds offer shared hosting?
Yes, Hostwinds offers shared hosting. There are three shared plans at HostWinds.
Basic – Offers 1 Domain with all essential features at $5.24 per month
Advanced – Offers 4 Domains with all essential features at $6.74 per month
Ultimate – Offers unlimited Domains with all essential features at $8.24 per month
Who owns Hostwinds?
Peter Holden, the current CEO of HostWinds, established Hostwinds in 2010. He came from a background of development and was having bad encounters with web hosting companies. So, he decided to start a web hosting company of his own.
Is Hostwinds reliable?
Hostwinds is one of the most reliable hosting providers in the industry. Packed with outstanding 24/7 customer support available through many channels and stable server uptime, HostWinds is dependable.
Is Hostwinds free?
Hostwinds does not offer free hosting plans. However, its pricing is competitive, and the company also offers a money-back guarantee.
Bottom line: Is HostWinds the Right Option for You?
HostWinds is an established and well-recognized hosting service. It's a great option for those seeking a dependable web hosting solution with outstanding 24/7 customer service, innovative features, and stable server uptime.
Even though HostWinds is not the cheapest on the market, the value you get makes it worth the price. However, if you're looking for a cheaper alternative, HostGator may be a great way around. Read our HostGator review here.
Disclosure of earnings: we use affiliate links in some of the hosting services that appear on this page. This helps our site cover the costs of the site, Thanks for your support. 
Read more