JustHost Review 2022 – Should You Trust This Hosting Service?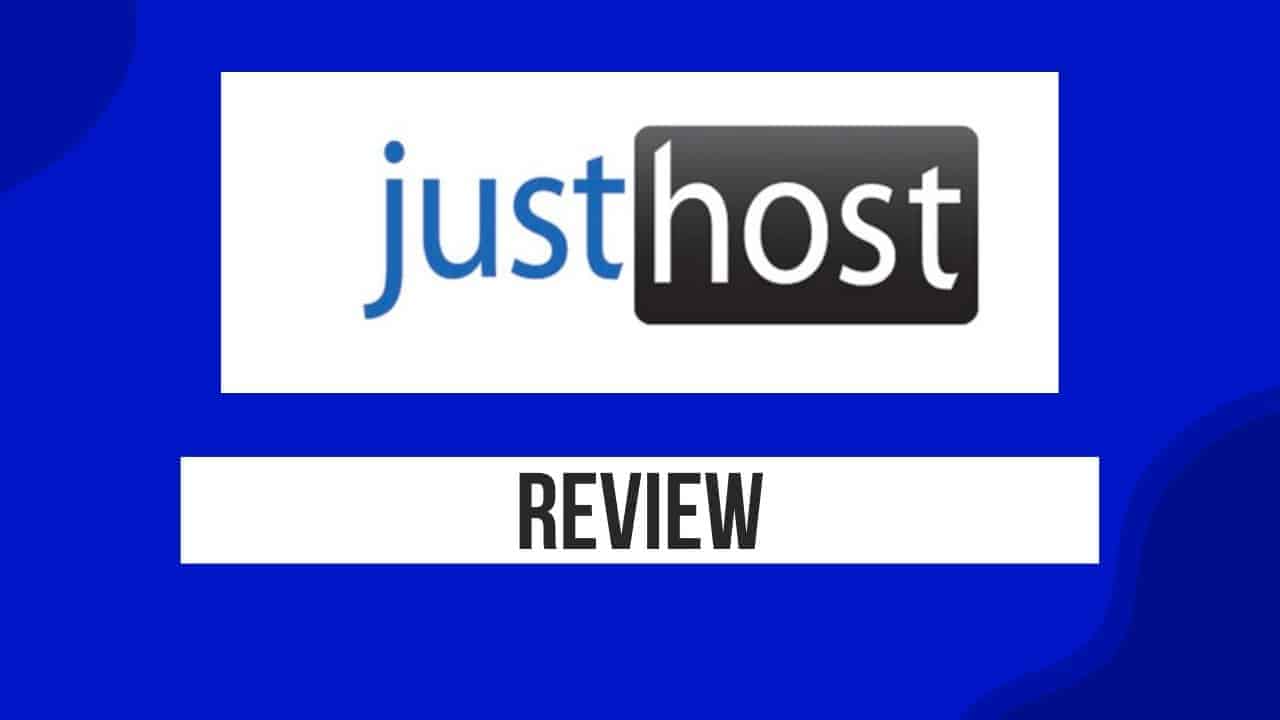 Reg. Price $11.99 – Get 67% Off!
Let's get it out there: JustHost hosting is not as famous as other well-recognized hosting services like Bluehost, HostGator, and SiteGround.
However, it's owned by Endurance International Group, the same parent company that owns Bluehost (see the Bluehost review) and HostGator. So, we're expecting some decent results from JustHost. But as the company seems to offer a good value for your money, is that true? That we'll find out today, in this guide.
For instance, we'll go over JustHost's quick overview and explore its top benefits and downsides to help you find out what you can expect from JustHost. We'll also break down its pricing with different plans so you can make sure JustHost is within your budget before signing up for it.Here's my JustHost review…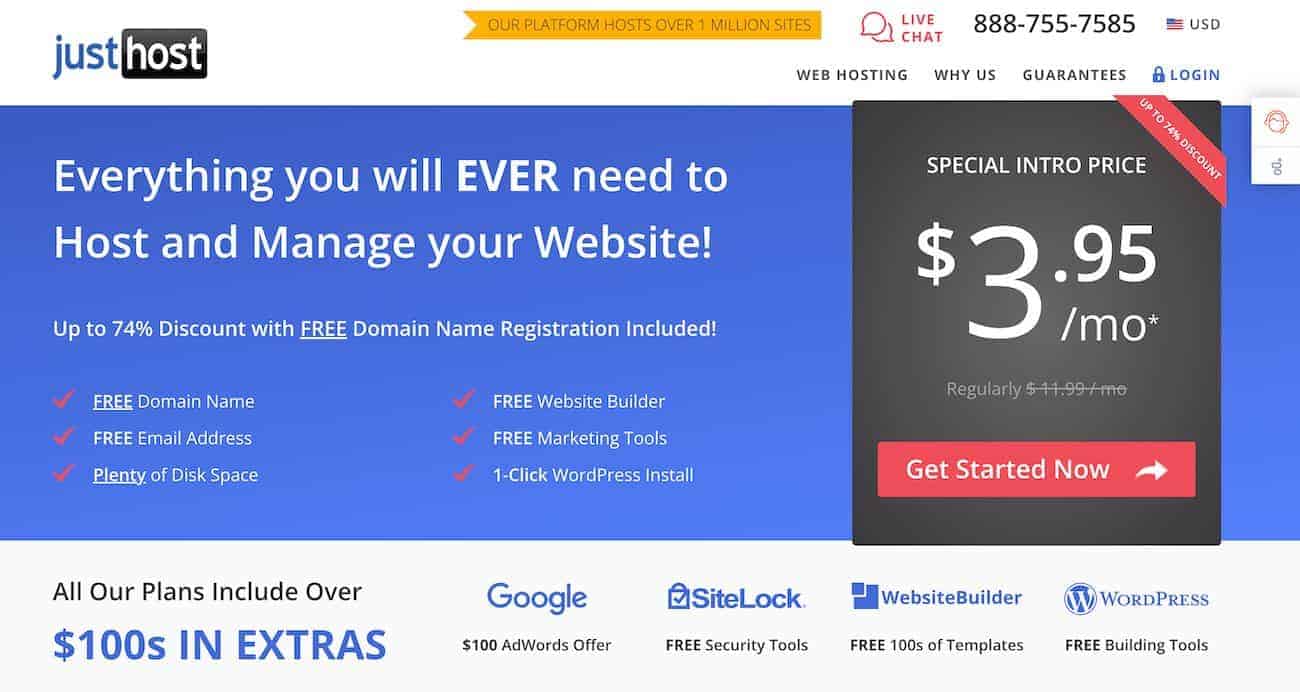 JustHost was founded by Chris Phillips in 2002. After exactly a decade, Endurance International Group acquired JustHost. Endurance International Group (EIG) is a large IT company focused on web hosting.
Alongside JustHost, EIG owns a range of other hosting providers, including Bluehost, HostGator, iPage, MyDomain, and LogicBoxes. This adds up to the credibility and trustworthiness of JustHost – good for them.
Though JustHost's pricing is not the cheapest, it's worth it considering the additional features you get with each plan. The free domain name, unlimited email address, drag & drop website builder, and marketing tools are a few to mention.
Moreover, although JustHost doesn't have a wide variety of hosting plans, you can opt for the essential ones like shared hosting, VPS hosting, and dedicated servers. So, JustHost offers everything you need to start a website and scale it to millions of visitors per month.
Here is an overview of JusthHost's main benefits:
Server uptime is the first thing to consider when choosing a web host. If a hosting provider frequently encounters server or network issues, it's unlikely your website will be accessible 24/7. The lack of round-the-clock availability can cripple your chances of success as visitors tend to never revisit websites that don't load on the first try.
Thankfully, JustHost's server uptime is up to the mark. It's not the most stable we've seen, but it's quite dependable. For instance, the average uptime of JustHost in the past years falls around 99.95% – quite acceptable. This kind of time means your website will only be inaccessible for a few hours every year.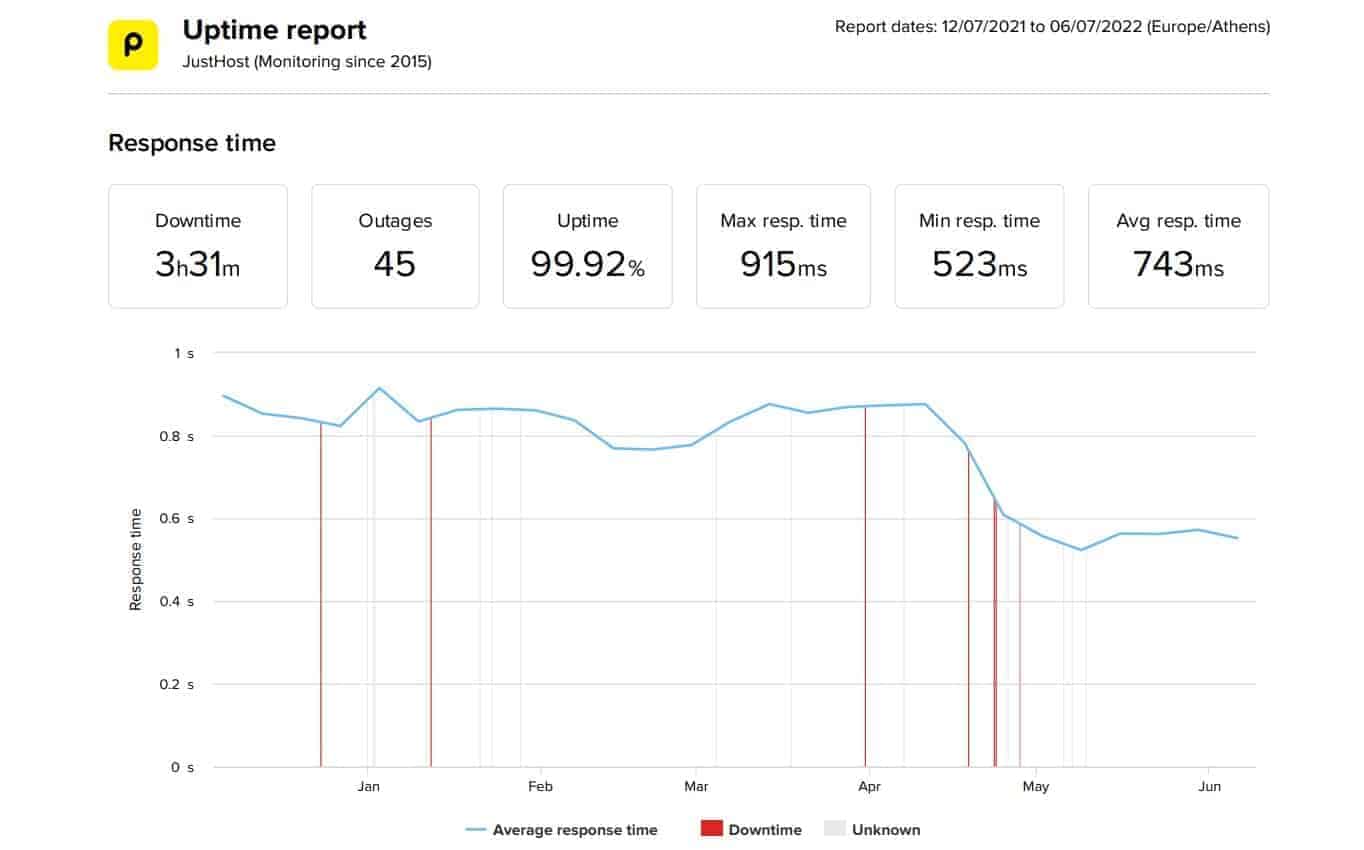 However, one thing you should note is that JustHost doesn't offer an uptime guarantee. Though its recent uptime scores are quite reliable, the offering of an uptime commitment would've been great.
As you'll be relying your business (website) on a web hosting service, opting for an authoritative solution is important. Many entry-level providers are available, offering incredibly cheap pricing due to their inexperience. Trying such hosts may be effective but there's always the risk of data selling, annoying server issues, etc.
When it comes to JustHost, the company is quite reliable and trustable – thanks to over one million websites that chose it. What's more, the company is owned by EIG, the same parent company that owns the largest hosting providers like Bluehost and HostGator.
Other than that, JustHost has been featured in the top 100 hosting providers list by many review organizations. With all of that at hand, it's safe to say that JustHost is quite trustworthy and reliable for businesses and individuals.
A hosting service must be user-friendly so you can quickly figure out its ins and outs and perform your daily tasks. Being owned by a popular IT company specializing in web hosting, JustHost performs well in terms of user-friendliness. JustHost's setup is quite smooth and quick. Plus, the company offers some other user-friendly features like:
Easy WordPress Installation
Being the most popular content management system (CMS) on the internet, WordPress is the first choice of most users for managing their websites. Considering the great demand for WordPress, JustHost offers automatic installation of WordPress.
When you sign up for a hosting plan at JustHost, there's an option for activating WordPress. Once WordPress is activated, you're able to customize your website and add content using it. Moreover, there are thousands of free themes and plugins you can install on your WordPress editor to improve its functionality.
Drag & Drop Website Builders
Like Bluehost, JustHost throws in Weebly as the default website builder. Weebly is among the most intuitive website builders out there as it offers a convenient drag & drop interface for website creation. Whether you want to create a new website from scratch or customize a pre-built theme further, Weebly allows both.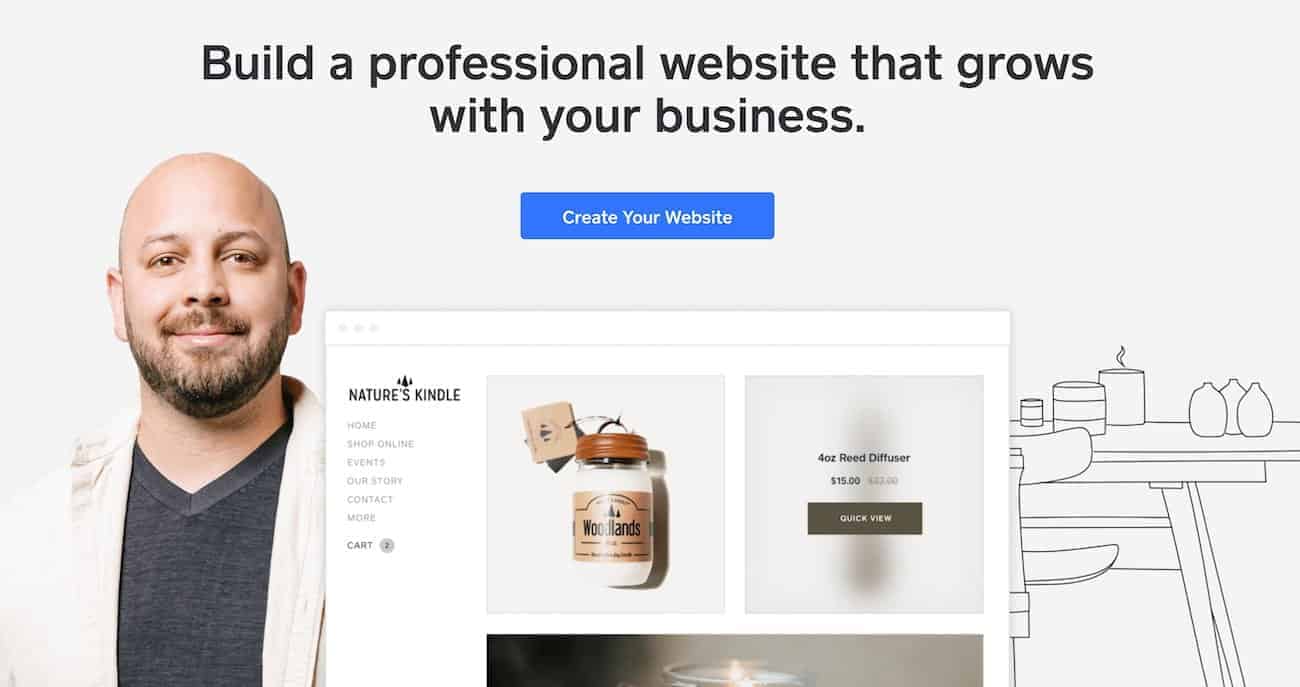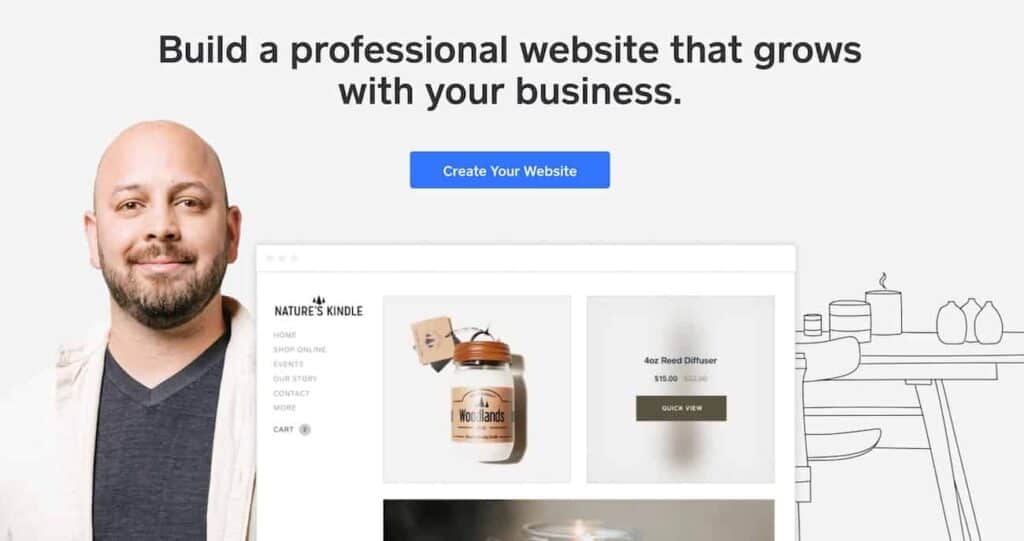 Other than that, JustHost also includes the WordPress site builder. Though not as user-friendly, WordPress is yet another drag & drop website builder you can use. What sets WordPress apart from the pack is its advanced customization features that most website builders lack. So, whichever you prefer between WordPress and Weebly, JustHost lets you use that.
User-Friendly Control Panel
cPanel is an award-winning control panel designed for users to easily make changes to their hosting account. It's used for transferring your website's files to your web server, managing email, installing programs on your website, adjusting security settings, and much more. The standout feature of cPanel is its powerful functionality – adjusting various settings is as easy as the click of a button.
As most hosting users prefer cPanel, JustHost provides free access to its enhanced version, with all its plans. JustHost's enhanced version of cPanel is more user-friendly and easy to navigate compared to the original product.
Security is among the first things to consider when choosing a hosting service. JustHost performs well in this regard and throws in various security features for free, like SiteLock Lite. The SiteLock Lite is a security tool that scans your website's sitemap to protect against infections and malware. If a malicious activity or file is found, it instantly notifies you via email and suggests action.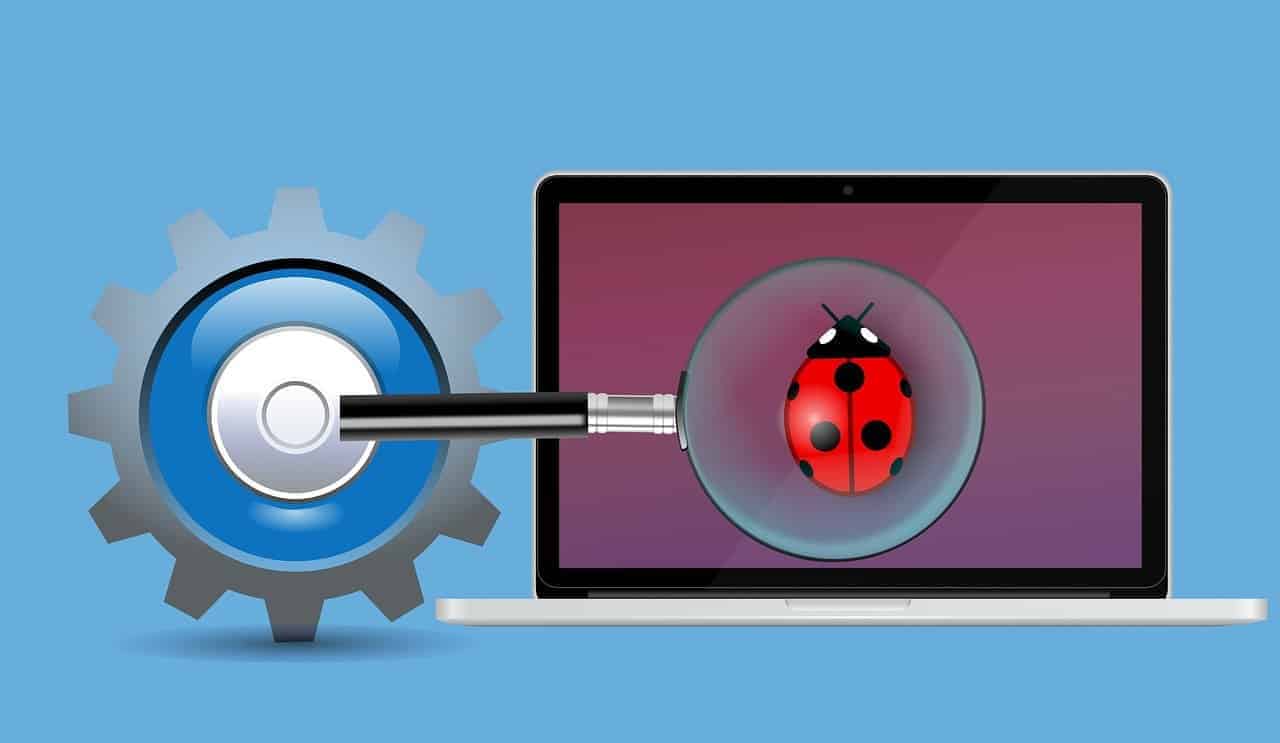 JustHost also offers data backups to ensure the copies of your website's data are available in case of data loss. However, the backup feature is only included with the Pro shared plan. Other than that, the frequency of data backups is not mentioned. Moreover, you get the option to enable data backups with starter plans too, at an extra price.
Extensive Customer Support
What's the first thing you'll do when you find your server or website misbehaving? More often than not, contacting the customer support of your hosting provider is a good way around. But finding the support service is unavailable at the moment you contact them can be quite irritating, especially if your business relies on your website.
JustHost's customer support is not the most reliable one we've tested. However, it's still quite responsive. For instance, we got a reply from a live chat support agent within 5 minutes. Multiple support channels are available alongside live chat, including phone and email support.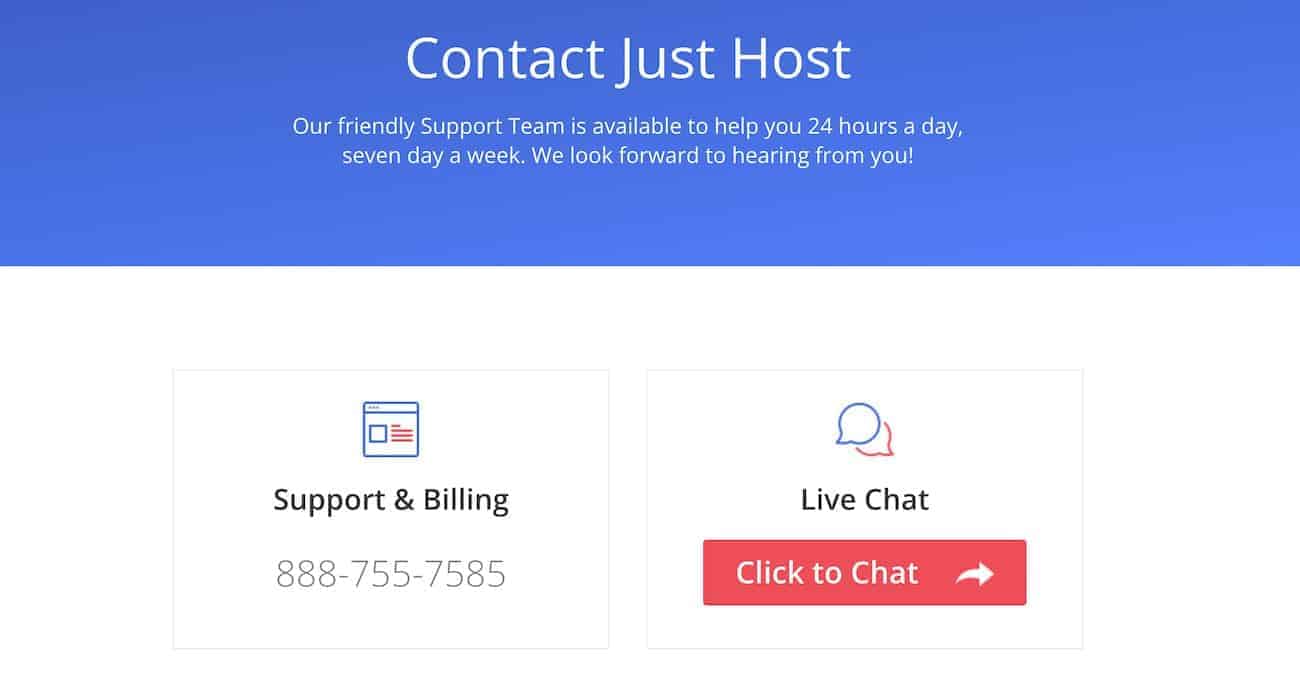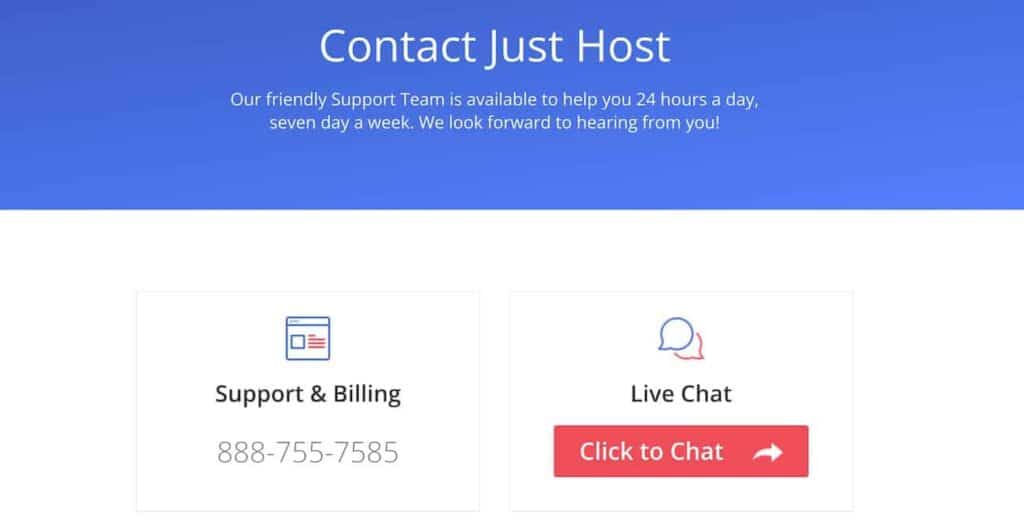 Furthermore, JustHost also offers a lot of FAQs and blog posts and an extensive knowledge base on the support page for your convenience. The option to submit a support ticket for reaching a support representative is another significant addition.
A hosting provider that offers a refund guarantee is always a good option. This way, you get peace of mind knowing that you can request a refund if a provider doesn't deliver what it promises. Thankfully, JustHost throws in an industry-standard money-back guarantee spanning 30 days. So, you get all your money back by requesting a refund within a month.
You'll need to upgrade to a better hosting package as your business grows and requires more hardware resources. JustHost pays special attention to this aspect and allows users to switch to higher hosting plans anytime.
Other than that, the company also offers different types of hosting services to suit all business needs. These include shared hosting, VPS servers, and dedicated servers. This way, JustHost becomes a fit for entry-level websites, enterprise-level projects, and everything in between.
All hosting plans of JustHost offer some essential hosting features for free – so that users don't have to invest in them separately. Here's an overview of the top bonuses offered by JustHost:
With the WordPress site builder included, building a professional website is beginner-friendly. The AI-driven themes further streamline the process by providing various pre-made templates.
Free Domain Name
As you might know, a domain name is essential for any website on the internet. Fortunately, JustHost is generous enough to offer a free domain name with all its shared hosting plans. So, you get to register a domain name of your choice for free when you sign up at JustHost.
Advertising Credits
All hosting plans at JustHost pack different amounts of advertising credits. The higher shared hosting plans pack up to $150 and $300 worth of them. Using these advertising credits, you can market your website across Google Ads to boost its reach.
Professional Email
A professional email account is recommended for business communications. Professional email accounts are more credible, authoritative, and secure than regular emails. JustHost offers multiple professional emails for free, with all its plans.
Website Builder
As mentioned before, JustHost offers the Weebly website builder for free – allowing you to make beautiful websites without knowing how to code.
Here we'll look at the top downsides of JustHost: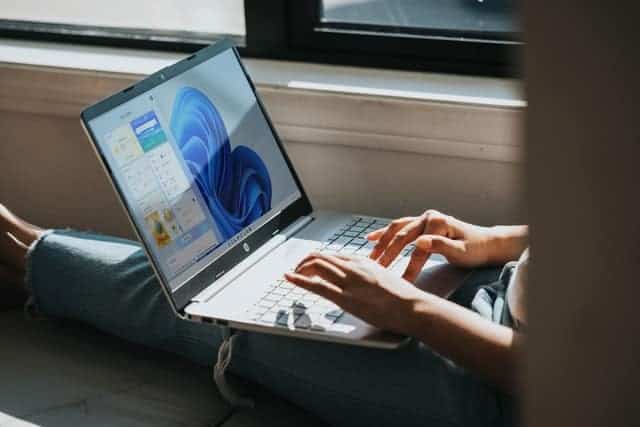 Though JustHost offers all main hosting packages (shared hosting, VPS servers, and dedicated hosting) in Linux configuration, there's no option for Windows-based hosting at all.
We all know that Linux-based hosting works well in most cases, but hosting certain Windows-friendly projects can make you look for a Windows hosting service. Unfortunately, JustHost doesn't offer a Windows hosting service at all. Whereas, all other popular hosting providers tend to offer it.
Lacks WordPress-Specific Hosting
Another important thing JustHost lacks is WordPress-centric hosting service. Though you get a 1-click WordPress installation with the regular shared plans, the availability of WordPress hosting would've been more beneficial. It's because a WordPress hosting service is better optimized for the performance and security of WordPress apps. While all main hosting services offer WordPress-based hosting, lacking it is certainly a shame for JustHost.
Month-to-Month Subscription is Unavailable With Some Plans
Like most hosting providers, JustHost tends to offer discounts with long-term subscriptions only. However, note that some plans at JustHost don't offer monthly hosting plans at all. So, if you're looking to test JustHost or host a website/app for just a month, JustHost won't allow doing that.
Imagine you're close to investing your hard-earned money into a hosting service and when you're close to making the payment, you're bombarded with lots of upsells. How would you feel? I know – it feels terrible. Unfortunately, JustHost also upsells a lot of tools and plugins during the sign-up. Though you can easily uncheck them from the list, it doesn't feel good when you're being compelled to pay more.
I'll be honest – JustHost does offer some great benefits like a 30-day refund policy and a strong uptime but overall, it's not worth the price.
Firstly, it's not as established as the widely popular hosting services like Bluehost and HostGator are (the lack of certain hosting services is a sign of that). Secondly, JustHost's pricing is quite sharp for the value it offers. For instance, the shared plans at JustHost start from $3.95/mo. Whereas, both Bluehost and HostGator have cheaper starting prices.
Here we'll look at the pricing of JustHost's shared, VPS, and dedicated hosting plans. 
JustHost's shared hosting service is perfect for anyone who's starting a new website. Alongside new sites, its shared plans also fit websites that get multiple thousand visitors every month. But if a site gets over a hundred thousand visits per month, switching to a VPS server might be a better way around.
Key Features
All shared plans at JustHost have the following features in common:
Free domain name (for the first year)
Free email addresses (not unlimited)
Marketing tools
1-click WordPress installation
Free website builder
Access to the cPanel control panel
Email autoresponder
Free SSL integration
Free shopping cart integration (eCommerce-friendly feature)
Lots of 1-click apps
Pricing

Here's we'll look at the pricing of JustHost's shared plans:
Basic Plan – $3.95/mo. Offers 1 website, 50 GB storage, and 5 email accounts.
Choice Plan – $6.95/mo. Includes unlimited websites, storage, email accounts, and spam prevention alongside a $200 advertising credit.
Choice Plus Plan – $6.95/mo. Offers everything with Choice Plan alongside domain privacy protection and data backups.
Pro Plan – $14.95/mo. Packs everything in the previous plan, plus, dedicated IP and high-performance server.
VPS servers are a stepping stone between shared and dedicated servers. They're a good option for projects that require scalability, agility, and flexibility. They're also a great way around for websites that outrun the limits of shared hosting.
Key Features
All JustHost's VPS plans offer the following features:
Instant provisioning – you can deploy a customized VPS server within minutes, as required
Guaranteed server resources – a certain amount of hardware resources will belong to you and you alone
Managed service – you won't have to manage your server's IT aspects on your own but you'll get complete support from the hosting service
Root access – you'll get complete access to the server's operating system so you can customize the server as you please
Multi-account management – if you opt for multiple VPS servers, you'll be able to manage them all from a single place
Free domain name – like shared plans, the VPS plans also offer a free domain name
Pricing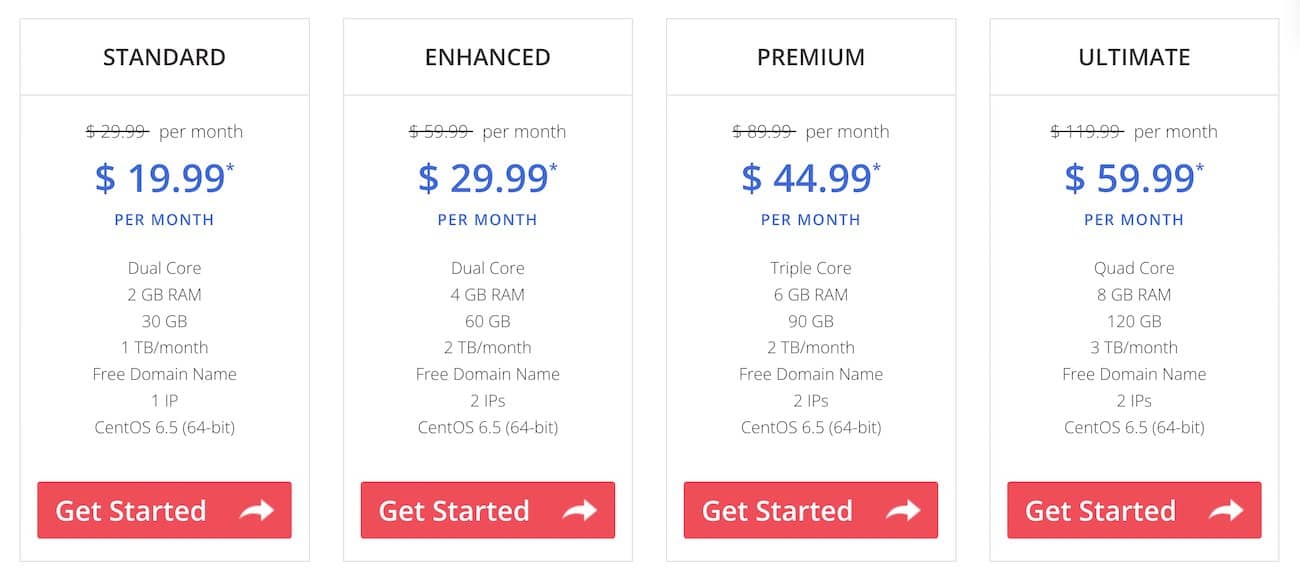 Here's we'll look at the pricing of JustHost's VPS plans:
Standard Plan – $19.99/mo. Offers 2 CPU cores, 2 GB RAM, 30 GB storage, and 1 TB bandwidth + 1 dedicated IP.
Enhanced Plan – $29.99/mo. Packs 2 CPU cores, 4 GB RAM, 60 GB storage, and 2 TB bandwidth + 2 dedicated IPs.
Premium Plan – $44.99/mo. Includes 3 CPU cores, 6 GB RAM, 90 GB storage, and 2 TB bandwidth + 2 dedicated IPs.
Ultimate Plan – $59.99/mo. Throws in 4 CPU cores, 8 GB RAM, 120 GB storage, and 3 TB bandwidth + 2 dedicated IPs.
Dedicated hosting is a great choice for mission-critical projects that require a lot of security and server performance. However, as a server is dedicated to a single user in dedicated hosting, this type of hosting can be a little expensive.
Key Features
Most features included with JustHost's dedicated servers are the same included with its VPS servers – these include instant server provisioning and root access, for instance. However, there are a few standout features too, like:
Mirrored storage – so that your server's data and account information are automatically protected if the server misbehaves
Enhanced caching – for a blazing-fast page loading performance of your server (and websites/apps hosted on it)
Upgradable storage – you can add more storage to your server anytime, as needed.
Pricing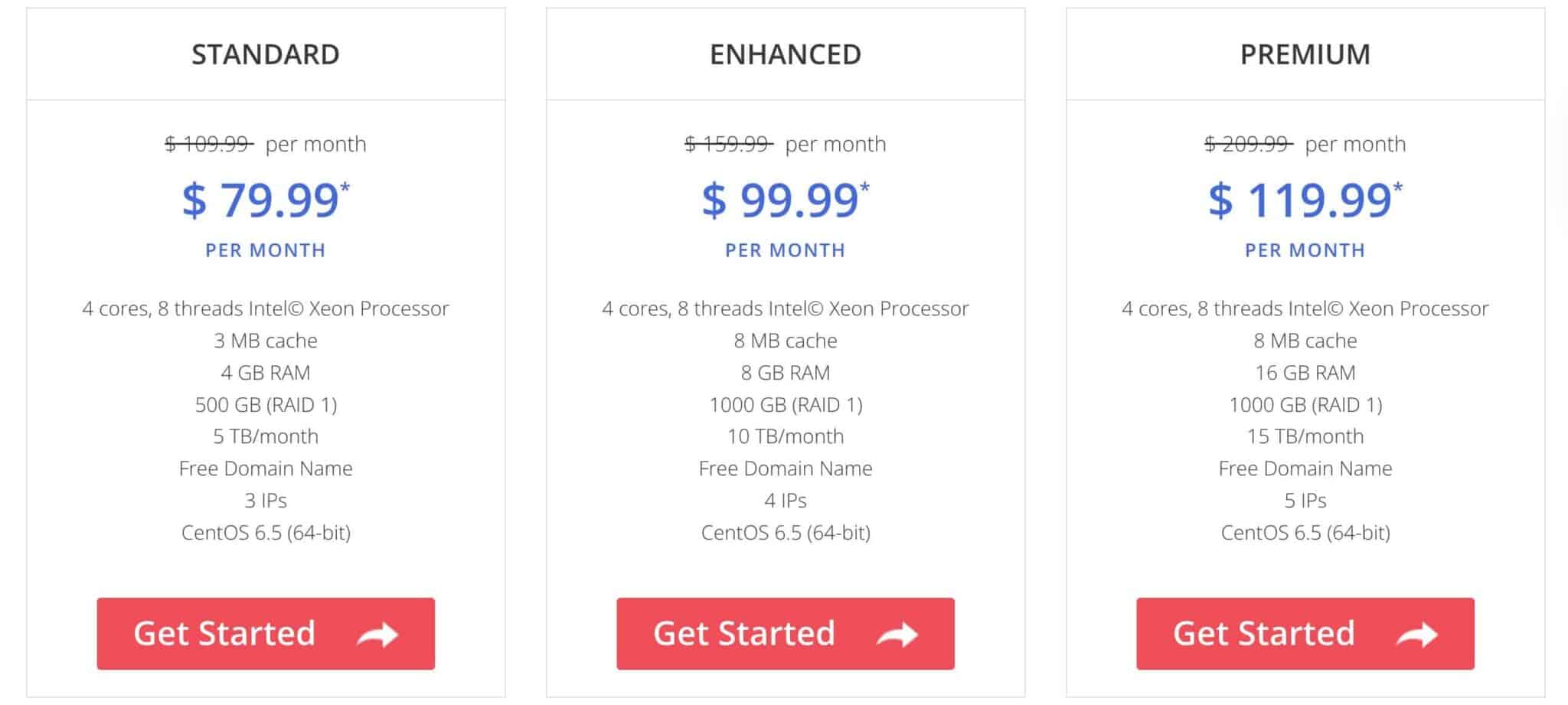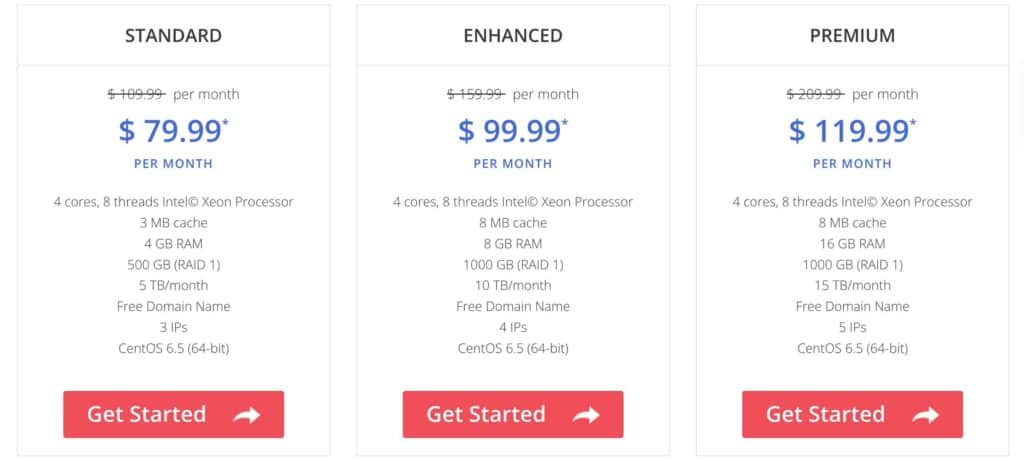 Here's we'll look at the pricing of JustHost's dedicated plans:
Standard Plan – $79.99/mo. Offers 4 CPU cores, 8 CPU threads (3 MB cache), 4 GB RAM, 500 GB storage, 5 TB bandwidth, and 3 dedicated IPS.
Enhanced Plan – $99.99/mo. Packs 4 CPU cores, 8 CPU threads (8 MB cache), 8 GB RAM, 1000 GB storage, 10 TB bandwidth, and 4 dedicated IPS.
Premium Plan – $119.99/mo. Includes 4 CPU cores, 8 CPU threads (8 MB cache), 16 GB RAM, 1000 GB storage, 15 TB bandwidth, and 5 dedicated IPS.
Final Words – Can You Rely on JustHost?
JustHost is a great hosting service overall. It boasts a stable server uptime with consistent performance and reachable customer support.
However, since JustHost is not that established, there are some areas it can improve in – like making Windows-based hosting and other CMS-centric hosting services available. Other than that, since JustHost doesn't offer a highly competitive hosting service, we weren't expecting above-average pricing.
Simply put – if you're comfortable with JustHost's pricing (take the renewal rates into account too!), surely go for it. But if you'd rather go with a cheaper alternative, HostGator and Bluehost are the two best ways around. Both host millions of websites and boast a good price value.