Kinsta Review 2022 – Expensive, But Worth Your Money?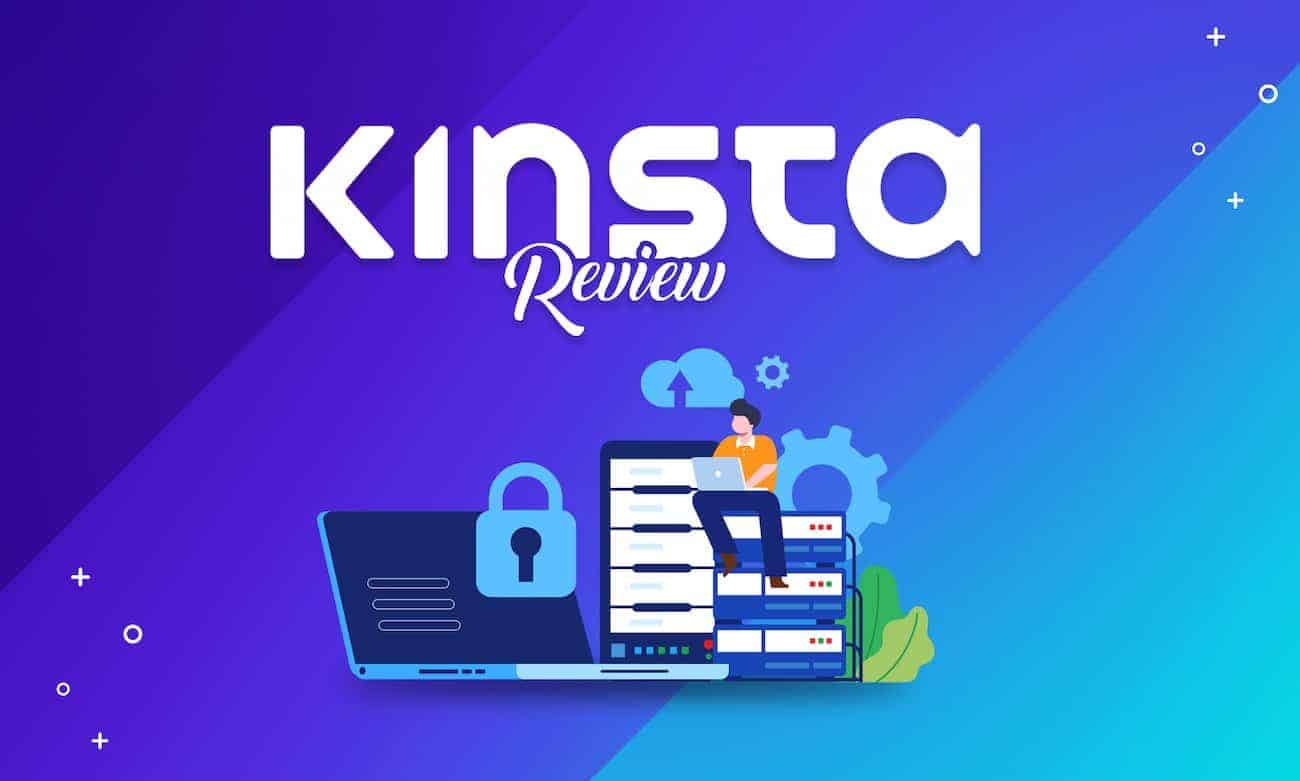 Kinsta is a widely used WordPress hosting provider serving 24,600+ businesses to date. The provider specializes in providing premium WordPress solutions to mission-crucial businesses.
But as its prices are quite high and there are certain downsides to consider, is Kinsta the right WordPress hosting for your project? That we'll find out today, in this detailed review.
For instance, this guide will break down the key benefits and disadvantages of Kinsta to help you determine if it's suitable for you. Moreover, we'll also dive into its pricing to see if it boasts a good value for your money. Let's dive in.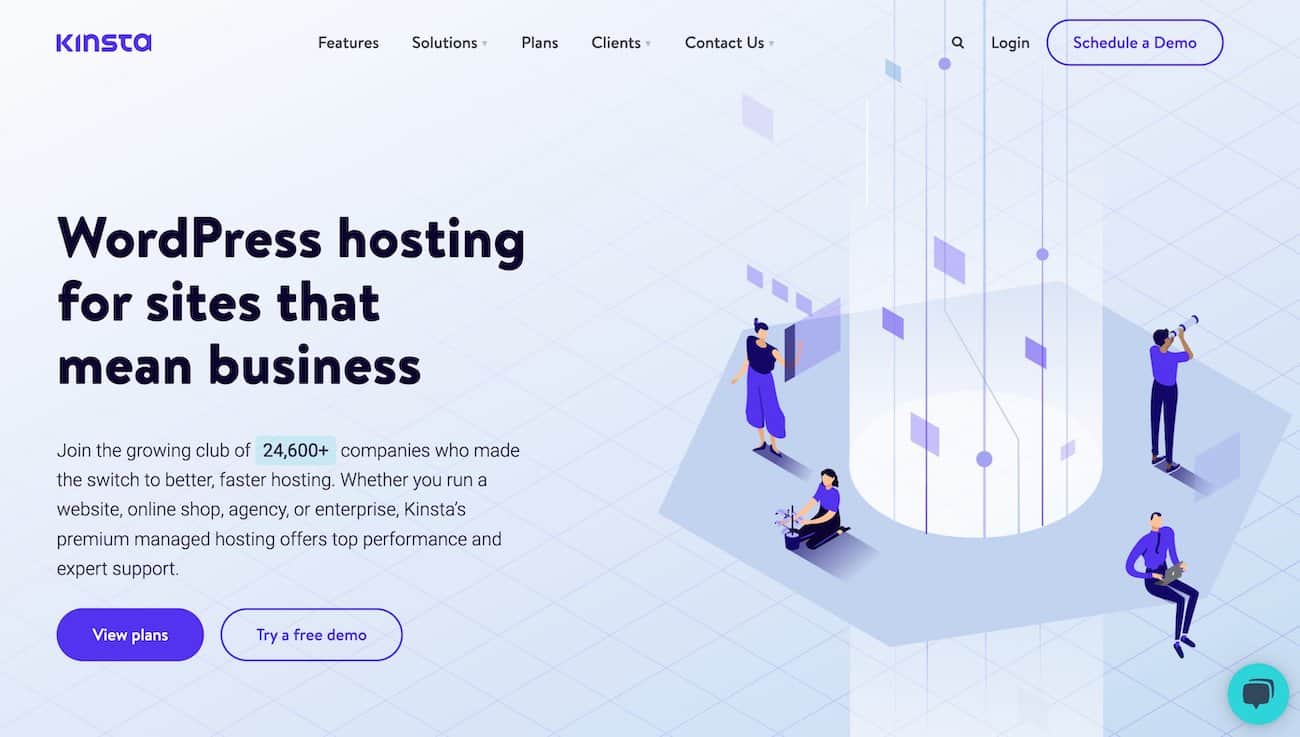 Kinsta is a premium WordPress hosting provider that came out in 2013. It's powered by the Google Cloud platform to provide top-tier reliability and security. But of course, Kinsta itself manages your Google Cloud-based server to ensure it works fine round-the-clock.
As a premium hosting provider, Kinsta is trusted by various renowned brands such as Flippa, Workforce, and TripAdvisor. Moreover, it offers a wide variety of WordPress hosting plans to suit business needs of all types. Its top-tier support service is yet another significant addition, which makes it a decent solution for critical businesses that value customer service greatly.
Here we'll explore the top benefits of Kinsta.
Blazing-Fast Server Performance
High-speed hosting service is essential for quick loading of your website at the end of your visitors. If your website doesn't load within 3 seconds, 53% of your visitors will bounce off, which can directly affect your revenue over time. So, performance is the first thing to consider when choosing a hosting service.
Kinsta is ranked among the fastest WordPress hosting providers on the internet. And why wouldn't it be, since its infrastructure is backed by Google Cloud Platform? On top of that, all WordPress hosting plans at Kinsta are equipped with high-speed CDN to help improve your website's loading performance. The inclusion of the latest generation PHP also contributes to Kinsta's fast loading speeds.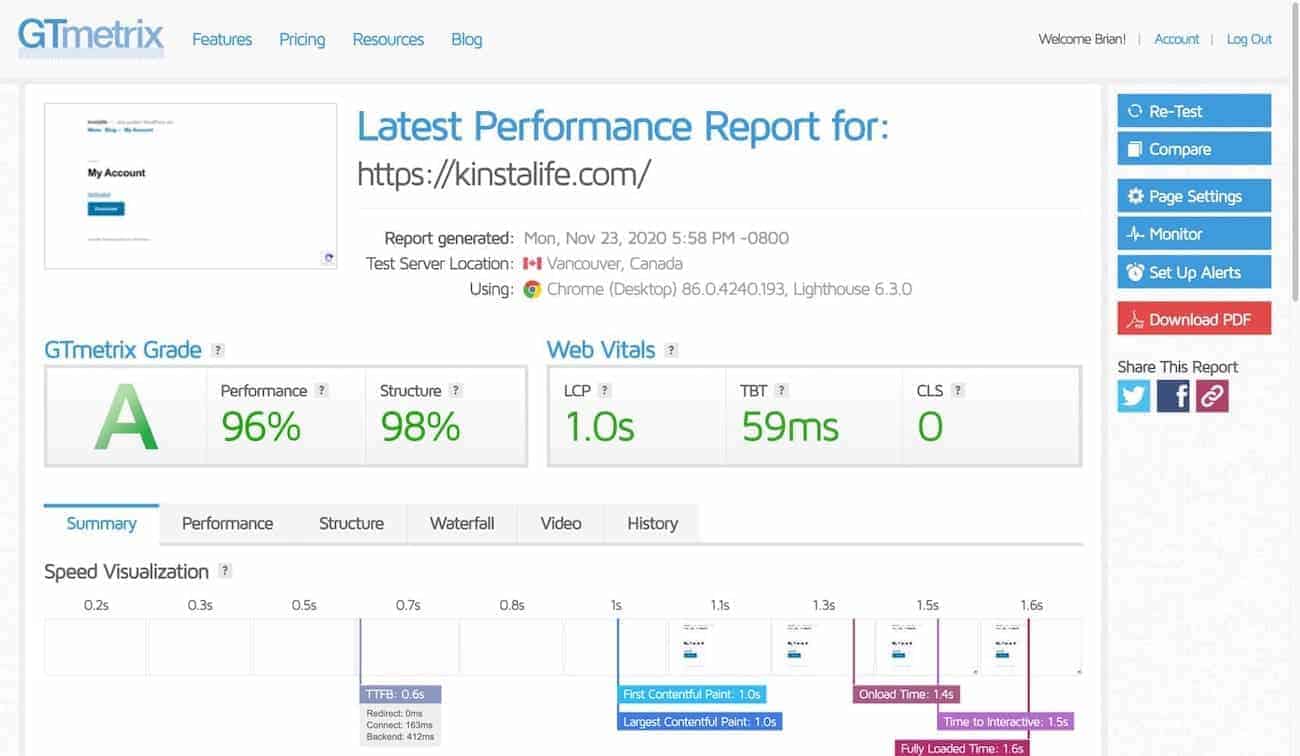 Top-Tier Server Reliability
The availability of your website matters just as much as its loading speed. As a rule of thumb, you'll want it to be accessible 24/7 so it can entertain all the visitors that come its way, ensuring you don't miss out on important leads. A website's availability over a given time period refers to its server uptime. The higher the average uptime, the better.
Surprisingly, Kinsta has maintained a solid server uptime over the past few years. In most cases, the average is capped at 100%. But it drops to 99.99% from time to time, which doesn't make very big of a difference.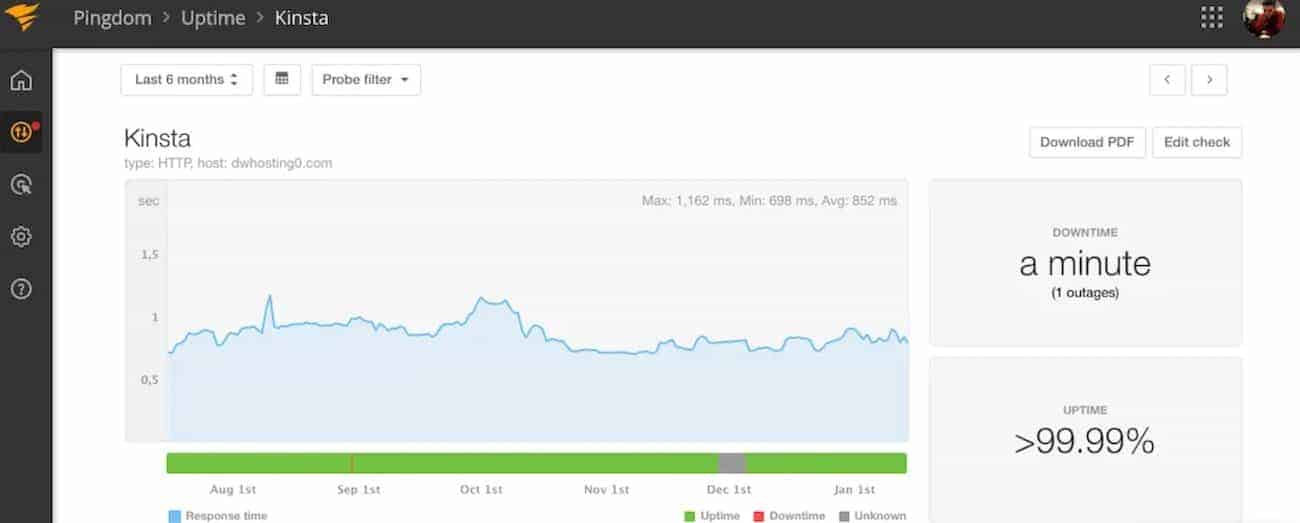 On top of everything, Kinsta offers a 99.99% uptime guarantee to get you peace of mind. It also boasts a money-back guarantee in case the uptime drops from 99.99%. While providers like WPEngine guarantee a 99.95% uptime only, getting a 99.99% uptime guarantee from Kinsta is a standout feature.
Satisfactory Customer Support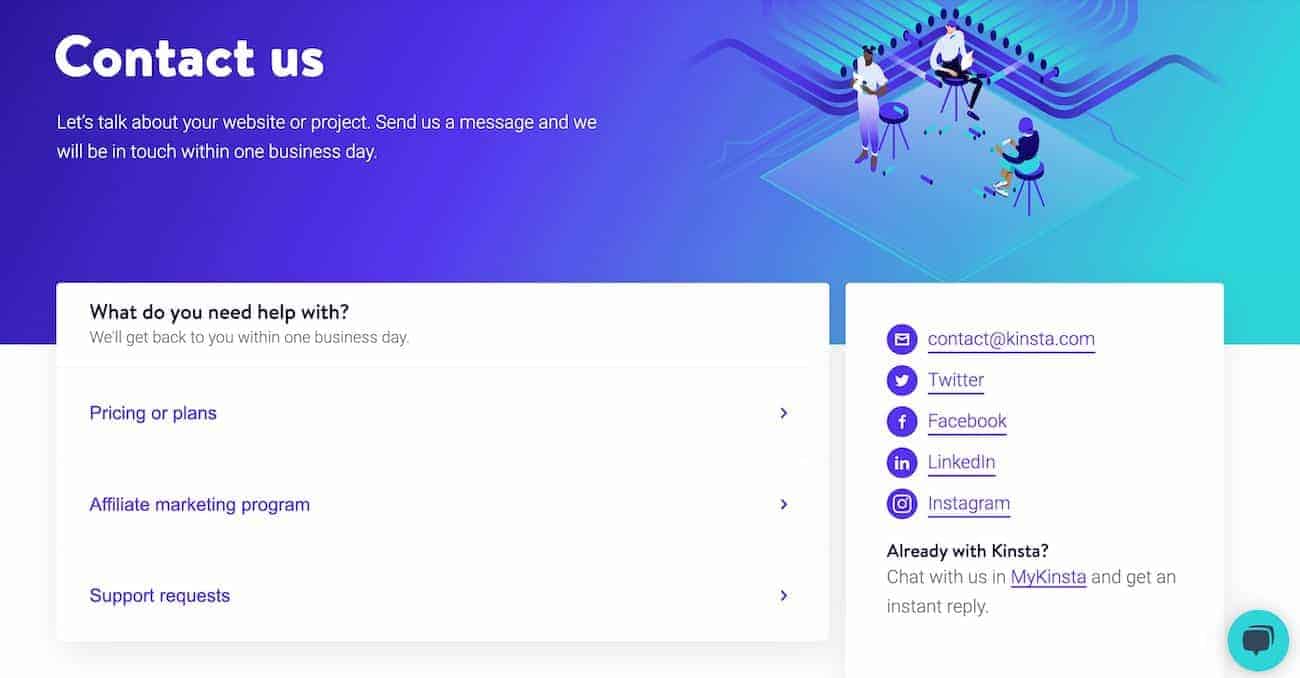 Customer support is the first thing that comes to mind when something goes wrong with your website or hosting. That's why picking a WordPress host with satisfactory customer care service is crucial. You should ensure the solution you consider offers a round-the-clock support service available through multiple channels.
Thankfully, Kinsta offers a remarkable support service that's accessible 24/7. Their support staff is knowledgeable, friendly, and prompt. On top of that, they're WordPress experts to ensure they have expertise in what they guide on. That said, you can contact Kinsta's support through live chat and email. They also offer a detailed knowledge base for self-service enthusiasts.
WideSpread Server Locations
As mentioned, Kinsta uses Google Cloud's server infrastructure that's based on 29 server locations worldwide. These data center locations are widely spread across different continents to suit users of all types.
If you choose a data center located near your target audience, it's likely your visitors will enjoy quick response rates. So, Kinsta's feature of multiple server locations is yet another significant addition, especially if you target a regional audience.
The worst thing you can do as a business owner is configure and maintain your hosting account and website all the time. Instead, what you need is an intuitive, user-friendly, and automotive WordPress host that saves you dozens of hours every month.
Thankfully, Kinsta is incredibly easy to use. Firstly, all their WordPress plans are managed, which means you won't need to deal with the technical side of server development on your own. Instead, the server will be configured for your needs by Kinsta's team. Its team will also monitor and maintain your server, ensuring all its apps and protocols are updated as needed. Also, your WordPress and WordPress plugin & theme updates will be automated.
Many users power their eCommerce stores through WooCommerce, which is essentially a WordPress plugin. If you're looking to do the same, you'll love to know that Kinsta offers various eCommerce-friendly features. These help expand the functionality of your online shop without needing to pay extra money.
A decent eCommerce feature offered by Kinsta is auto-scaling of hardware resources. This feature ensures your server always has sufficient resources to handle the visitors to your eCommerce shop.
It's particularly useful during events when you're likely to welcome more users to your website. It automatically scales your hardware resources to meet the traffic needs, ensuring minimum expenditure yet maximum handling of visitors.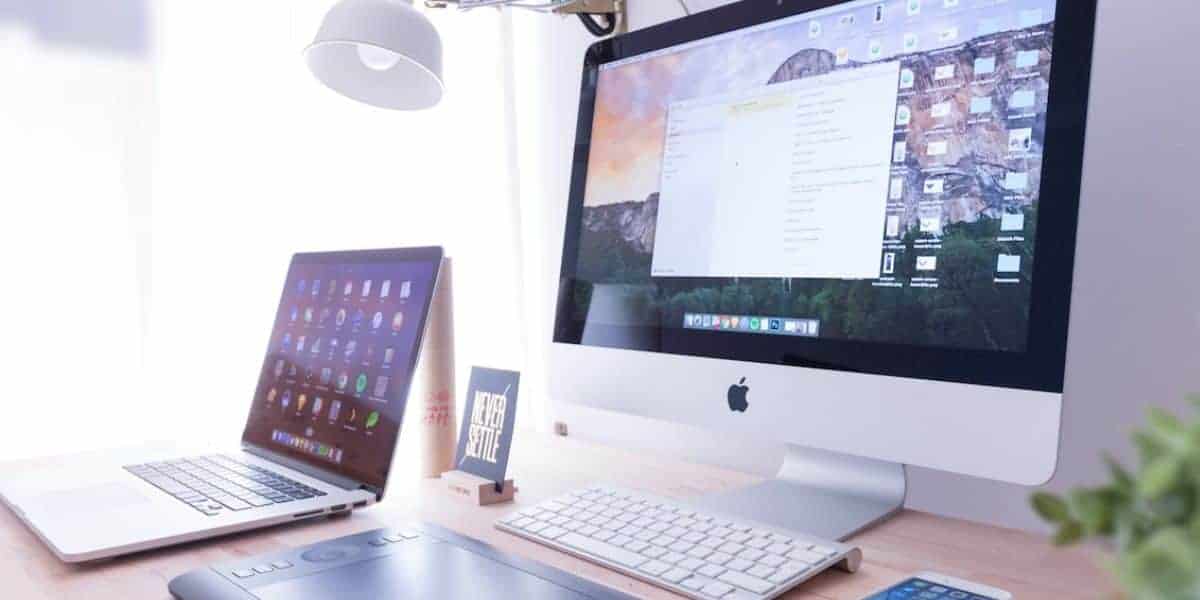 If your website data is crucial to your business, make sure you back it up somewhere safe, like a cloud server. This way, you'll be able to restore your data in case it's lost or corrupted. Most hosting providers offer data backup plugins at additional costs. But with Kinsta, the case is different.
All plans at Kinsta come with free data backups. While the starter plans offer backup retention of up to 14 days, the higher ones retain your data for over 30 days. Moreover, different types of data backups are available at Kinsta, including automated, manual, and system-generated backups.
If you have an existing website and want to transfer it to Kinsta, you'll be happy to know that Kinsta is open to helping you through it, for free. But it requires your website to be WordPress-based. What sets Kinsta apart from the pack is it offers unlimited free WordPress migrations, rather than a single.
Requesting a migration at Kinsta is quite convenient. First, you have to pick from two types of migrations available; migrate your website from another host or upload a backup file.
Anyway, log into your Kinsta account and head over to the Sites section from the left toolbar. Next, click Add Site and select Request a Migration. From here, you can follow the given instructions to have your website data transferred to Kinsta's servers. Also, note that you may need to share your website credentials with Kinsta at some point, during the migration.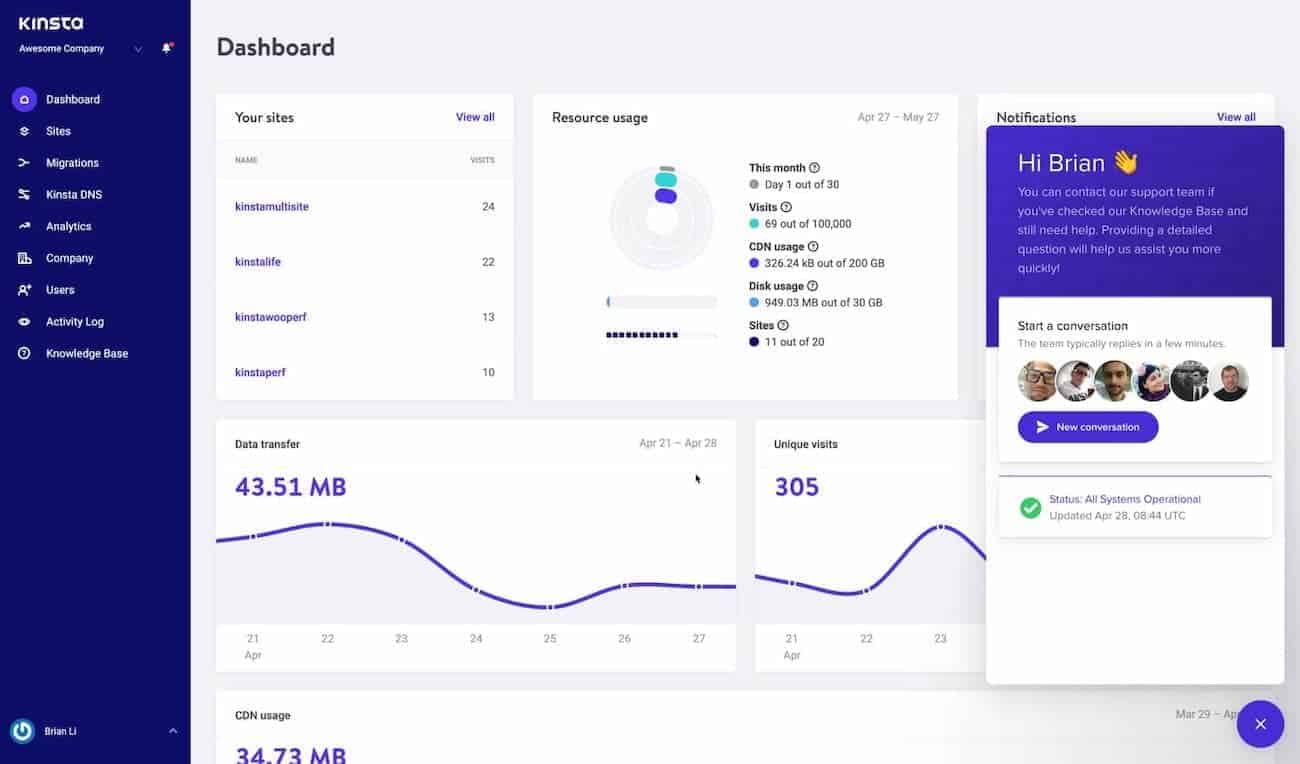 Another major advantage of Kinsta is its specialized control panel. Though most web hosting experts prefer cPanel because of its performance, versatility, and ease of use, Kinsta's custom panel is also pretty good. In fact, we found it to be more straightforward and user-friendly.
The interface comes with a toolbar on the left allowing easy navigation. It contains options like Dashboard, Analytics, Billing, and Activity log to help you find the desired information within a click. Moreover, the control panel is also quite powerful as it allows installing apps and features quickly.
We'll dive into Kinsta's major drawbacks below.
Though Kinsa's WordPress hosting plans are top-notch, they come at a steep price. For instance, the plans start from $35/mo. The starter plan offers a single WordPress website and supports 25,000 visitors per month. Other than that, you get 10 GB of storage and essential features like SSL certification, CDN integration, and staging.
On the other hand, many hosting providers offer much cheaper pricing. Take Bluehost for example, its WordPress plans start from $2.95/mo. But of course, Kinsta's WordPress plans are managed and come with various premium features that suit critical businesses the best.
To conclude, Kinsta is pretty expensive. But if your business can afford it, it's all worth it as it's reliable enough to host your business website.
Though Kinsta's live chat and email support are top-notch, it lacks a phone support service. This means you can only contact Kinsta via text and not voice.
Kinsta actually wrote a detailed article defending itself in this regard and explaining why phone support is not an effective solution. To put it simply, Kinsta believes it's better if the users can solve their issues via in-depth tutorials and guides enriched with detailed screenshots at each step.
Also, the lack of phone support means the users won't have to explain themselves to multiple people as needed. Instead, when they write a text, the same message can be forwarded to the relevant support department.
But at the end of the day, it all comes down to you. If you prefer having phone call support, Kinsta is not for you. But if you're fine with fixing your issues through detailed tutorials and ticketing support, Kinsta may be a good solution.
Lacks Professional Email Hosting
Whether you're running a blog or an eCommerce shop, a professional email is important to represent your brand. In fact, professional email is the standard of business communications.
But unfortunately, Kinsta doesn't offer a professional email service, which means you'll need to attain it from a third-party service. It's not that much of an issue but as some other providers offer professional email hosting, we expected Kinsta to provide it as well.
Here's an overview of the main pros and cons of Kinsta:
Breakdown of Kinsta Pros and Cons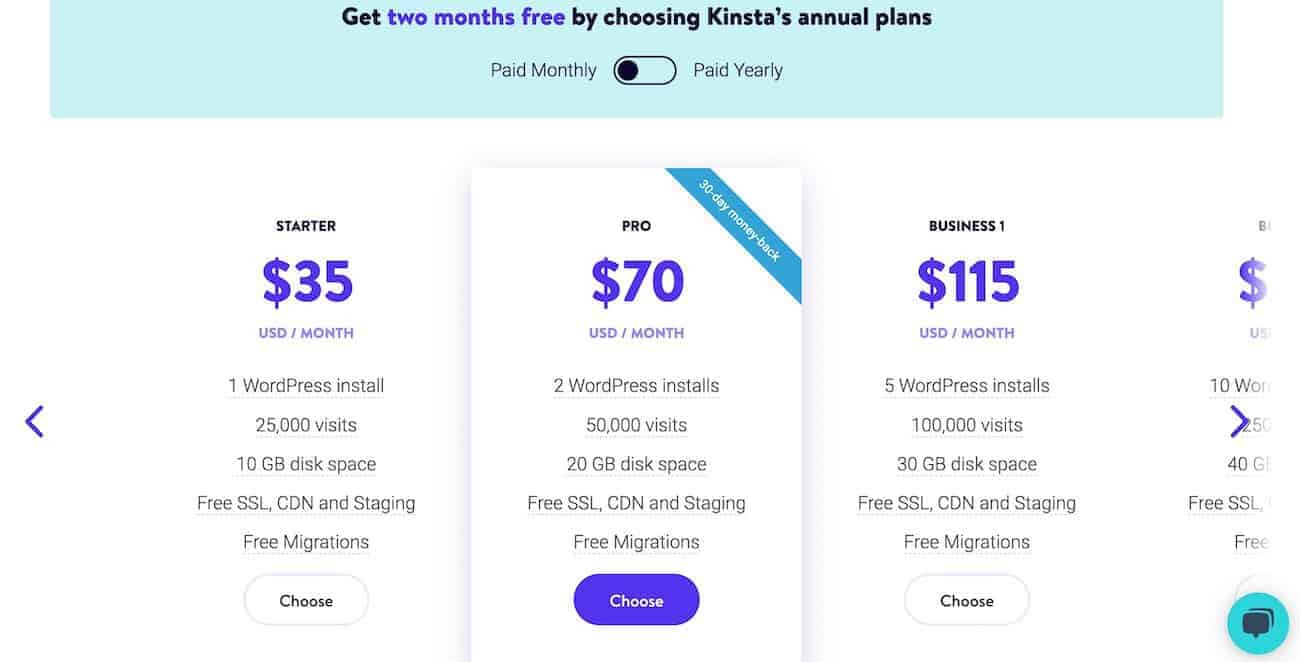 With that out of the way, here are the features included with all WordPress plans of Kinsta:
Automatic daily backups – Kinsta automatically backs up your website data to a secure cloud server for its protection
Self-healing technology – Kinsta ensures maximum server uptime with modern-day server technology that uses backup hardware in case a server part misbehaves
Hack protection & malware removal – Kinsta protects your website and account against hacking and consistently scans for malware to remove it.
SSL certification – SSL is crucial for all websites nowadays; Kinsta offers it for free so you don't have to pay an additional cost for it.
SSH access – Kinsta provides a secure way of logging into your account to ensure only you can make changes to your hosting account and website.
Multi-user environment – This feature of Kinsta is designed to allow teams to manage a hosting account altogether.
Cloudflare CDN – It spreads your site content across various server locations to provide a good loading speed to worldwide users.
Easy scaling – You can increase or decrease your server resources anytime according to the traffic your website gets.
What is Kinsta used for?
Kinsta is a cloud-based WordPress hosting provider that provides WordPress hosting solutions to businesses, agencies, and individuals. It offers WordPress-optimized servers and hosting accounts to provide you with a good experience while hosting your WordPress website. Moreover, Kinsta is also quite reliable and advanced.
How good is Kinsta?
Kinsta is really good in terms of server uptime, server speed, security, and user-friendliness. Websites hosted on Kinsta have some of the fastest loading speeds, falling under 2 seconds on average. The provider also guarantees a 99.99% server uptime to get you peace of mind. Moreover, its control panel and dashboard are pretty convenient to save you time when managing your website or tracking its performance.
Who uses Kinsta?
Kinsta is an effective WordPress hosting solution designed for agencies, high-traffic blogs, and high-volume businesses. It's a fit for all types of WordPress websites that require top-tier server performance and easy scalability. Kinsta allows adjusting your server hardware resources anytime as needed, which is a significant addition.
Is Kinsta shared hosting?
Kinsta is not a shared hosting service. Instead, Kinsta is backed by Google Cloud's cloud-based servers. These are essentially virtual private servers (VPS) that offer many of the features of a dedicated server. For instance, these cloud servers offer dedicated hardware resources so no other site on your server interferes with your website's performance.
Kinsta is a widely popular WordPress hosting service. It's recognized for offering top-notch WordPress hosting solutions backed up by high-quality Google Cloud servers. Moreover, the company throws in all the essential features you could ask for, like SSL certification, CDN integration, and daily backups. But let's be honest; Kinsta is a bit expensive.
With all of this at hand, is Kinsta good for you?
Well, Kinsta is your best bet if you're a high-volume agency or run a business website that gets (or is expected to get) lots of traffic each month. It's because it offers a great balance between fast loading speeds, reliable infrastructure, and effective customer support.