InterServer Review 2022 – Best Value for Your Money?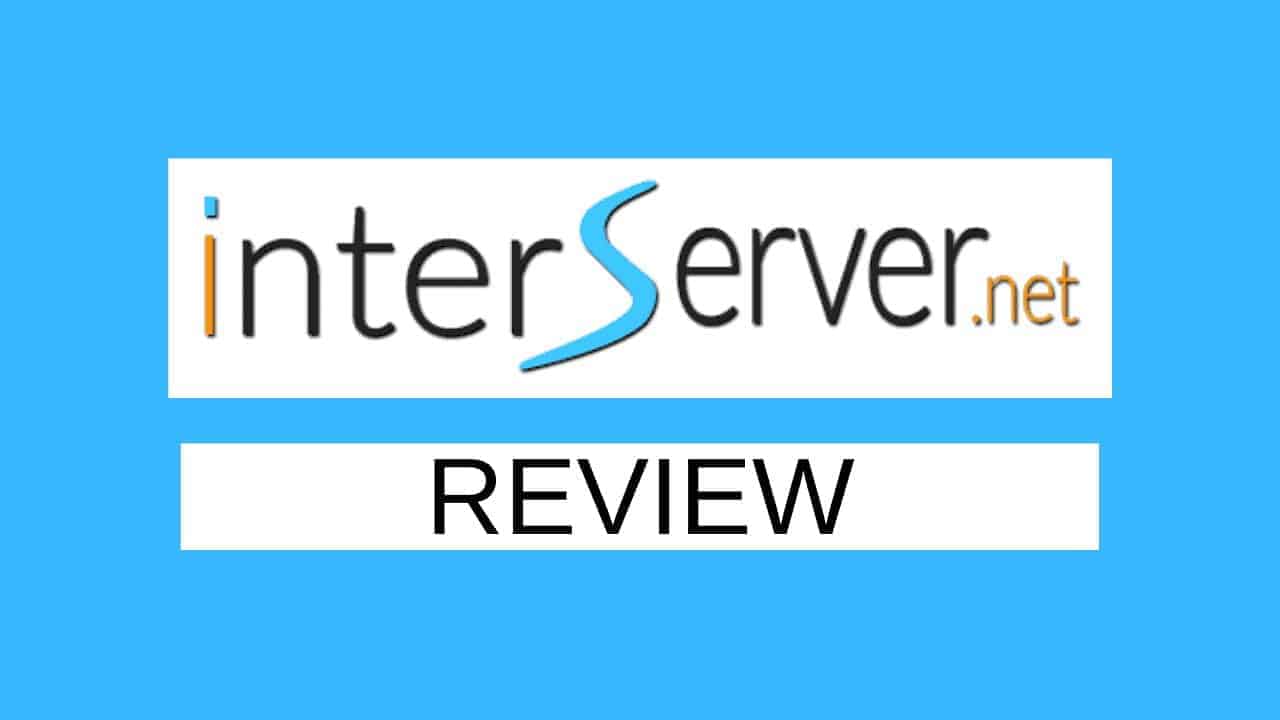 Billing Interval Discount –
10%
Off!
InterServer is an underrated web host that came out in 1999. InterServer is known for offering a crazy price value as its hosting plans include a range of bonuses without charging a fortune. But deciding on a good web hosting service is more complicated than that – server reliability, customer support dependability, and long-term affordability are some other things you must consider.
In this InterServer review will look at how well InterServer performs in the most sought-after features of a web hosting like reliability and user experience. By the end, you'll know if InterServer is the exemplary hosting service for your needs.
Let's dive in.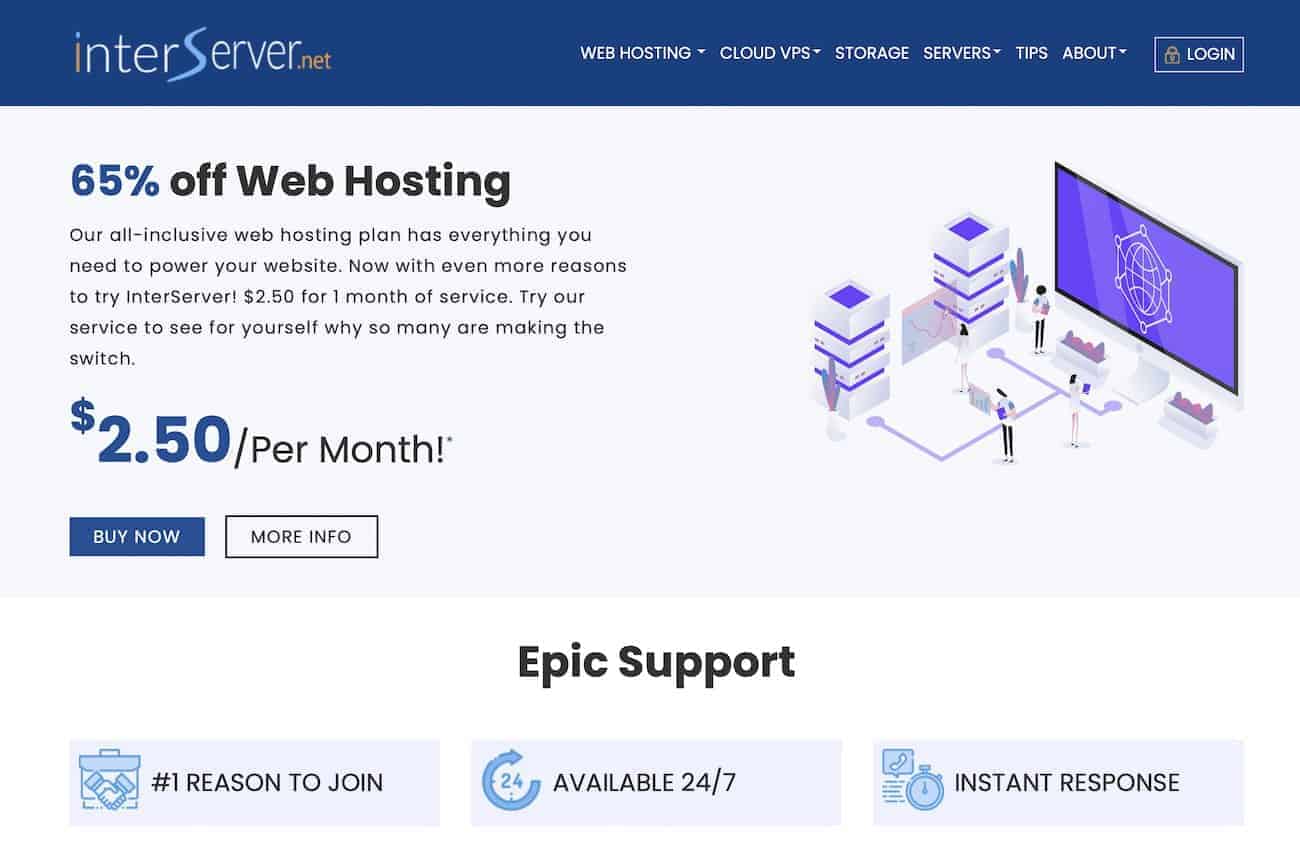 InterServer was co-founded by two passionate tech enthusiasts in 1999. Though InterServer has been unpopular, it's one of the best web hosting services in terms of price value. The company has also won a lot of awards like recommendations by review organizations like HostingAdvice, WebsitePlanet, and Digital.com.
Not only that but InterServer has an excellent 4.7-star rating on TrustPilot, based on 1,193 customer reviews. While some users seem to dislike InterServer's user interface since it's not that pleasant, most users love its reliability and performance offered at an affordable price.
As an established hosting server, InterServer offers a range of hosting services including shared hosting, Windows hosting, VPS servers, and dedicated servers. The reseller and colocation hosting services are also available at InterServer.
The shared plans at InterServer start from $2.50/mo and throw in bonuses like unlimited storage, unlimited email accounts, an easy-to-use website builder, free SSL certification, and 450+ one-click installation apps. The money-back-guarantee and Intershield protection are another significant addition.
InterServer Review : Pros
Here are the top advantages of InterServer.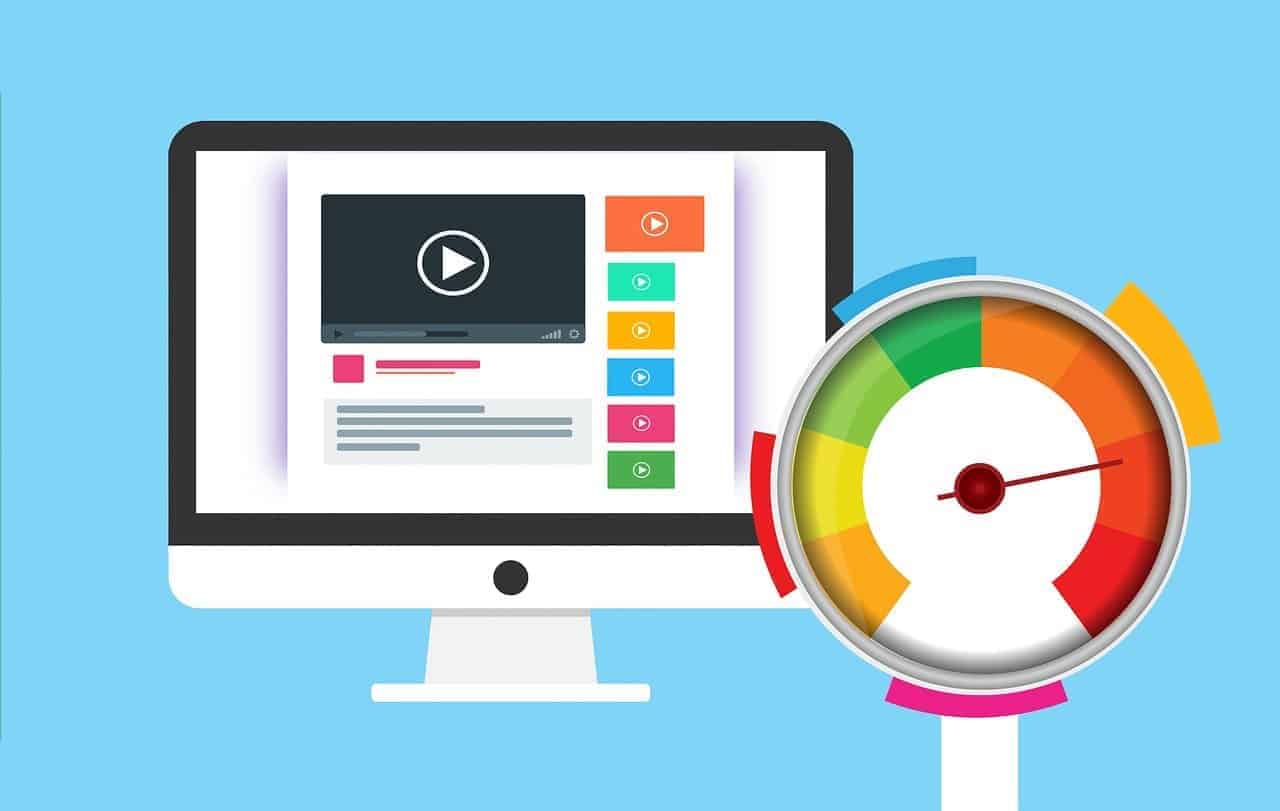 Being in operation for decades, InterServer knows that users strive for blazing-fast page loading speeds for their websites. It's because visitors are impatient and don't want to wait for even a few seconds for a website to load. In fact, 42% of users leave a website that doesn't load within 3 seconds.
With that in mind, InterServer has ensured its servers offer fast data transfer by implementing technologies like SSD-based storage drives, Cloudflare integration, and LiteSpeed caching.
SSD storage drives are much faster than traditional hard drives and offer higher data transfer speeds. But since they're more expensive, an SSD-powered hosting service usually costs more. InterServer provides affordable access to fast SSD hosting to its customers.
Cloudflare is a technology that stores your website's data across different server locations around the world. It helps serve a user from the nearest server location for minimum network interruptions and maximum data transfer rate.
Lastly, LiteSpeed cache is a site accelerator plugin that packs a collection of optimization features to improve a website's loading performance. It's considered more effective compared to alternatives like Varnish and Apache caching.
It's unlikely a user will wait for your website to be available again if they find it unavailable during the visit. When a website is frequently unavailable, it's likely to be penalized by search engines like Google as it won't offer a good user experience to visitors.
Though InterServer's average uptime hasn't been amazing in the past, it has improved quite a lot. The average uptime offered by the provider falls around 99.9%, which is quite stable. Not only that but you get a 99.9% uptime guarantee as well; if InterServer is unable to offer what it claims, you'll get free credit.
Quick WordPress Installation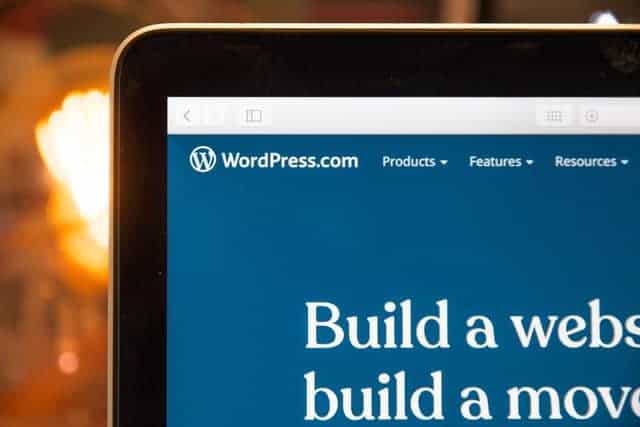 WordPress is the most sought-after CMS (content management system) on the internet with a whopping 43% market share. Since WordPress is the top choice for most users, hosting providers usually offer automated WordPress installation so users don't have to install it manually.
Thankfully, InterServer also offers automatic installation of WordPress. All it requires is for you to access your cPanel control panel and activate WordPress using the Softaculous app installer. Once you do that, WordPress will be installed in a while and you'll be able to edit your website using it.
InterServer is backed by the industry-standard cPanel. It's a popular control panel for hosting account management, allowing you to manage your domain names, email accounts, installed apps, databases, and a lot more, within clicks.
The best thing about cPanel is it's powerful and well-optimized so it works seamlessly even if your hosting service has limited hardware resources. Other than that, it's easy to navigate and offers a graphical interface for your convenience.
Strong Security Precautions
When creating a website on the internet, protecting your personal data and important business data is important. Since there are a lot of cybercriminals and hackers using the internet to steal data, a lot of security tools and features are available as well.
Security is among the top priorities of InterServer, which is why you get free SSL certification and dedicated InterShield protection.
SSL certification makes your website's address more secure and provides end-to-end encryption to its visitors. This is why SSL not only makes your website trustable in front of visitors but also for search engines and web browsers.
InterShield is a security feature by InterServer included for free with all plans. It allows for blocking web attacks, scanning viruses, and monitoring network traffic. There's also an in-house malware database that lets the tool protect your site against any viruses or ransomware.
Efficient Customer Support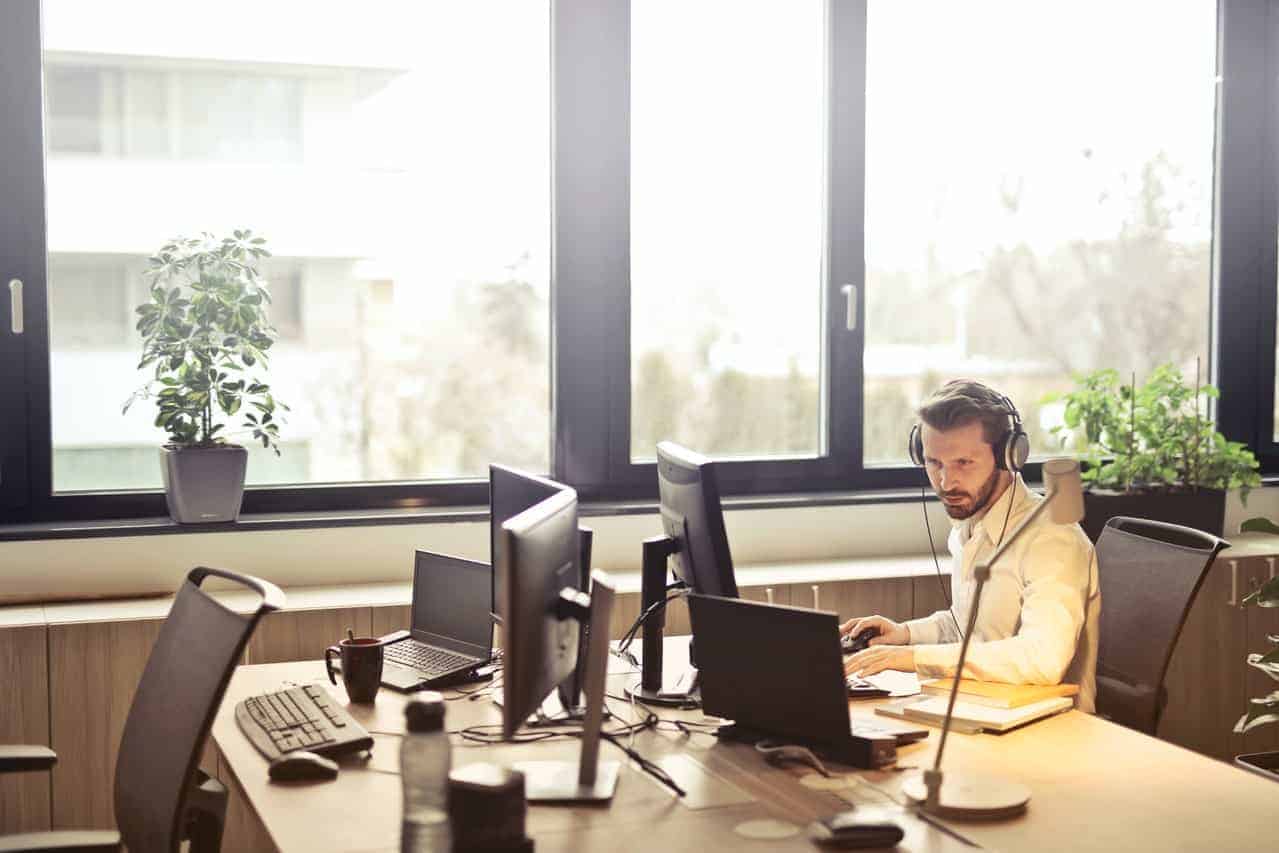 Contacting a customer support agent is a good way to go if you encounter a technical issue with your website or server. It's also effective for when you want to ask a question you can't find the answer to, like the renewal policy of the provider.
InterServer offers fast customer support that's knowledgeable, friendly, and available 24/7 to help with any issues. You can access customer support through various channels including email, phone calls, and live chat. The option for Messenger is also available but we're not sure if it's Facebook messenger or something else.
Our experience with InterServer's customer support was just fine. We contacted their support agents through live chat and got a response after over 10 minutes. That's not very late but not very quick either. We believe most businesses are comfortable with this kind of response time. Other than that, the support was friendly and gave a knowledgeable answer to our query.
If a hosting service is not affordable, it's not a good long-term solution. When looking for a hosting provider, make sure its hosting price suits your budget and that you'd be able to subscribe to its plan for a long period.
The pricing at InterServer is not sharp, particularly the starter rates. In fact, affordability is one of the main reasons InterServer is known for. Its shared hosting plans start from as low as $2.50/mo. You can avail of its VPS hosting, Windows hosting, and dedicated servers for $8/mo, $6/mo, and $44/mo respectively – quite cheap compared to leading web hosting providers.
The shared plan at InterServer packs various extra features that make it worth the price. Here's an overview of the main features included with its basic web hosting plan:
SSD Storage
While most companies charge a premium price for SSD-powered hosting, InterServer offers SSD servers at an affordable price.
Unlimited Email Accounts
InterServer lets you create as many professional email accounts as you'd like to. Whether you're a company or an individual, access to unlimited email accounts is a significant addition.
30-Day Money-Back Guarantee
InterServer's hosting plans are equipped with a 30-day refund guarantee to get you peace of mind during the purchase.
450+ Cloud Apps
InterServer's control panel gives you access to 450+ apps that can be installed with just a click to extend your website's functionality.
Content Caching
The global content caching feature improves your website's performance by storing your website's content across different server locations so the visitors are served from the nearest location.
Free Site Migration
If you have an existing website that you want to transfer to InterServer, the company is open to helping you through it for free.
SitePad Website Builder
InterServer makes sure its users don't have a single option of creating websites; by coding them. It offers the SitePad website builder, a drag-and-drop editor that allows creating beautiful websites without knowing how to code.
InterShield Protection
InterShield plugin by InterServer packs various security features like spam protection and virus scanning to protect your website's privacy and its data.
InterServer Review : Cons
Like any other host, InterServer is not perfect – here are some of its shortcomings.
Data Centers Aren't Widespread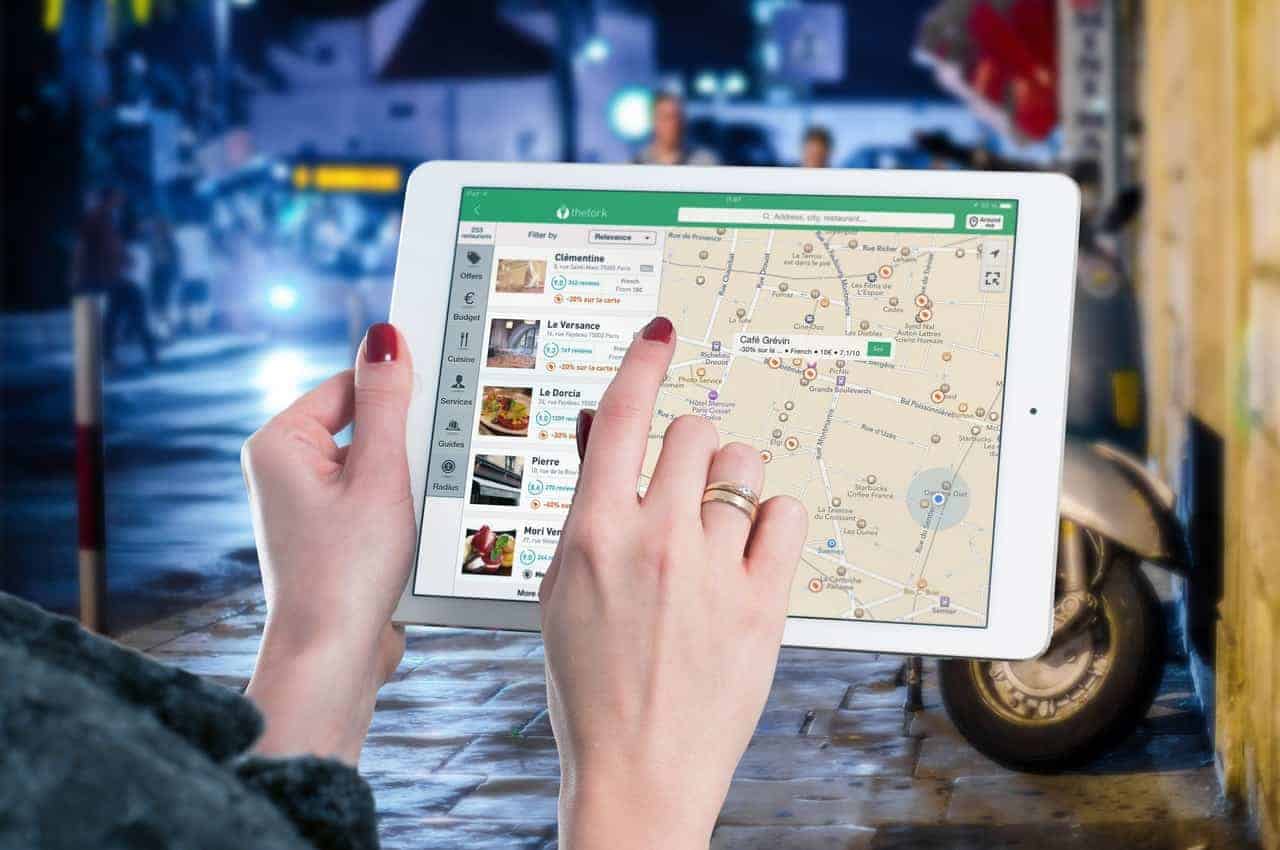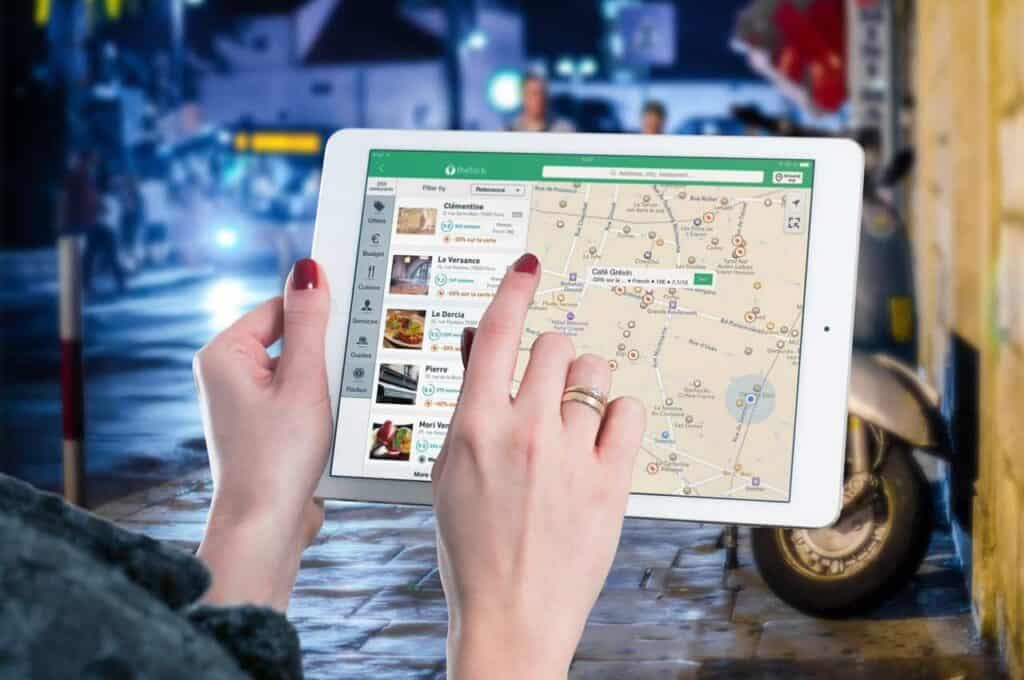 The availability of widespread data center locations can be a huge benefit for many reasons. Most importantly, it allows you to choose a server location near your target audience to improve their user experience while visiting your website.
InterServer doesn't offer a variety of server locations but it isn't limited to a single location either. Its data centers are located in Secaucus, NJ, and Los Angeles, CA. The unavailability of widespread server locations won't matter if you target an international market. Also, a CDN network serves as a great replacement for various server locations.
Companies like Bluehost and HostGator offer a free domain name with their shared hosting plans to make it cost-effective for their users to get started. Though InterServer offers various extra features for free, you're required to pay an additional price for the domain name. But if you have a domain name already, you can easily connect it to a hosting account at InterServer.
Overrated Price Lock Guarantee
InterServer's price-lock guarantee means you'll pay the same price during renewal that you pay during the signup. However, their price-lock policy is overrated and somewhat misleading.
If you closely read through their policy, you'll note that it's only valid when signing up. And once the initial contract is complete, you'll have to pay an increased renewal price. Here's an overview of InterServer's renewal rates for the basic plan, depending upon the contract you pick:
$2.50 for a monthly term – renews at $7/mo.
$15.00 for 6 months – renews at $42 for 6 months.
$30.00 for 12 months – renews at $84 for one year.
InterServer Plans & Pricing
As a giant hosting service, InterServer offers various hosting plans. Here we'll look at the features included & pricing of the shared hosting, Windows hosting, VPS servers, and dedicated server plans of InterServer. We'll also give you an overview of what each of these hosting services is good for.
Shared hosting is perfect for people getting started with a website. It's also great for websites that get a few thousand visitors every month. Unlike most hosting providers, InterServer offers a single shared hosting plan that includes the following features:
SitePad website builder
Unlimited SSD storage & bandwidth
Weekly data backups
Free CDN integration
Unlimited email accounts
InterShield protection
Free SSL integration
Pricing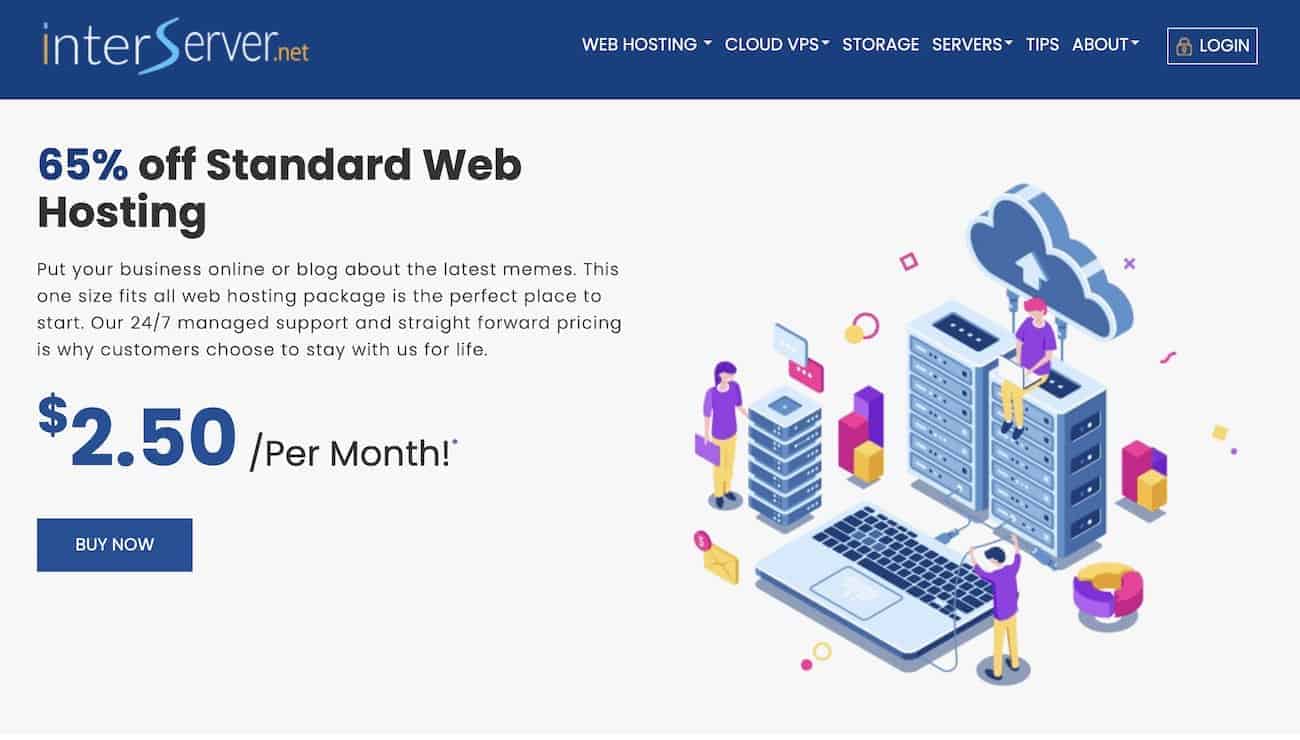 Here's an overview of the different terms of this hosting package:
$2.50 for a monthly term.
$15.00 for 6 months.
$30.00 for 12 months.
If you want to host a certain application that requires support for Windows, Windows hosting might be a good way to go. InterServer is popular for its ASP.NET Windows hosting plan that offers support for different versions of MSSQL, Python, Ruby, Perl, PHP, and so on.
Pricing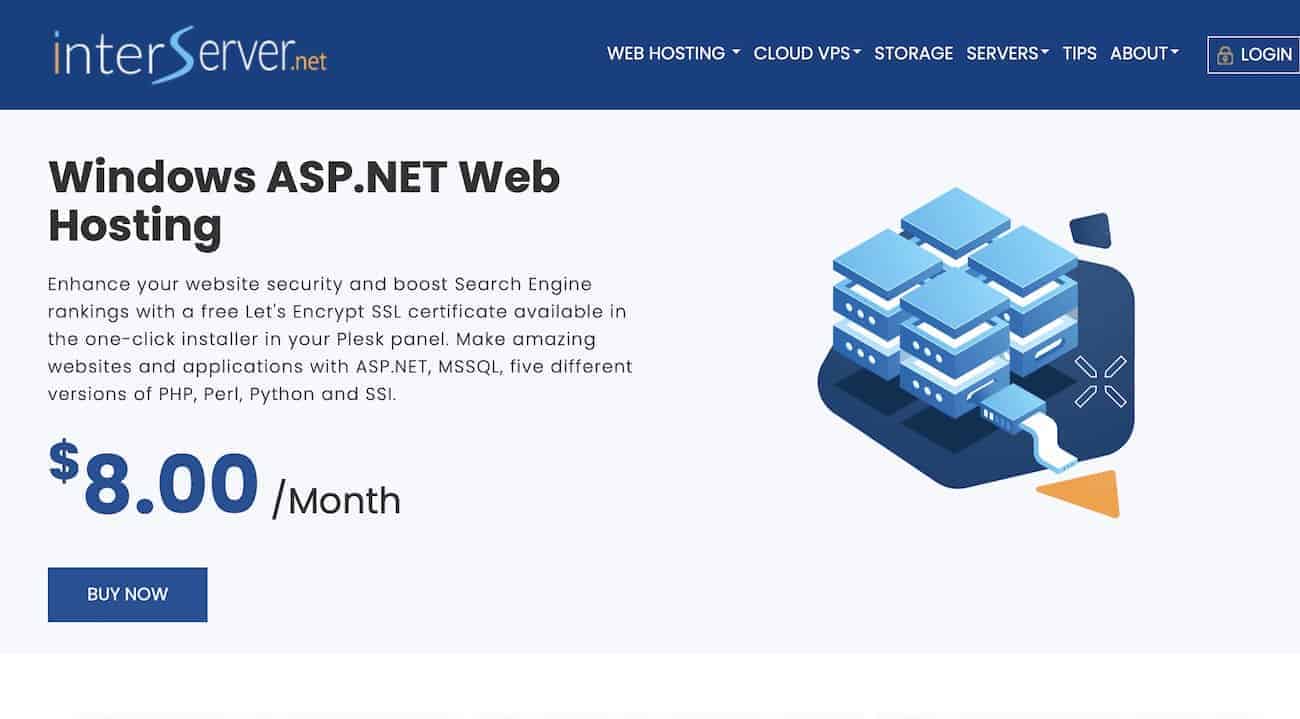 The Windows hosting package at InterServer offers the same features as the regular hosting plan we discussed above, but support for Windows-friendly features is included. However, its pricing starts from $8 for a month.
VPS servers are a great choice for websites that outrun the limits of shared hosting. These servers are also a great option for users looking for better scalability, flexibility, and privacy compared to shared hosting. Also, since VPS plans give you the freedom to install any operating system you like, they can be used for deploying apps compatible with certain operating systems.
The VPS plans at InterServer are backed by cloud hosting which means your website's data would be spread across different cloud servers in different locations around the world. It improves your website's performance while offering better scalability.
Pricing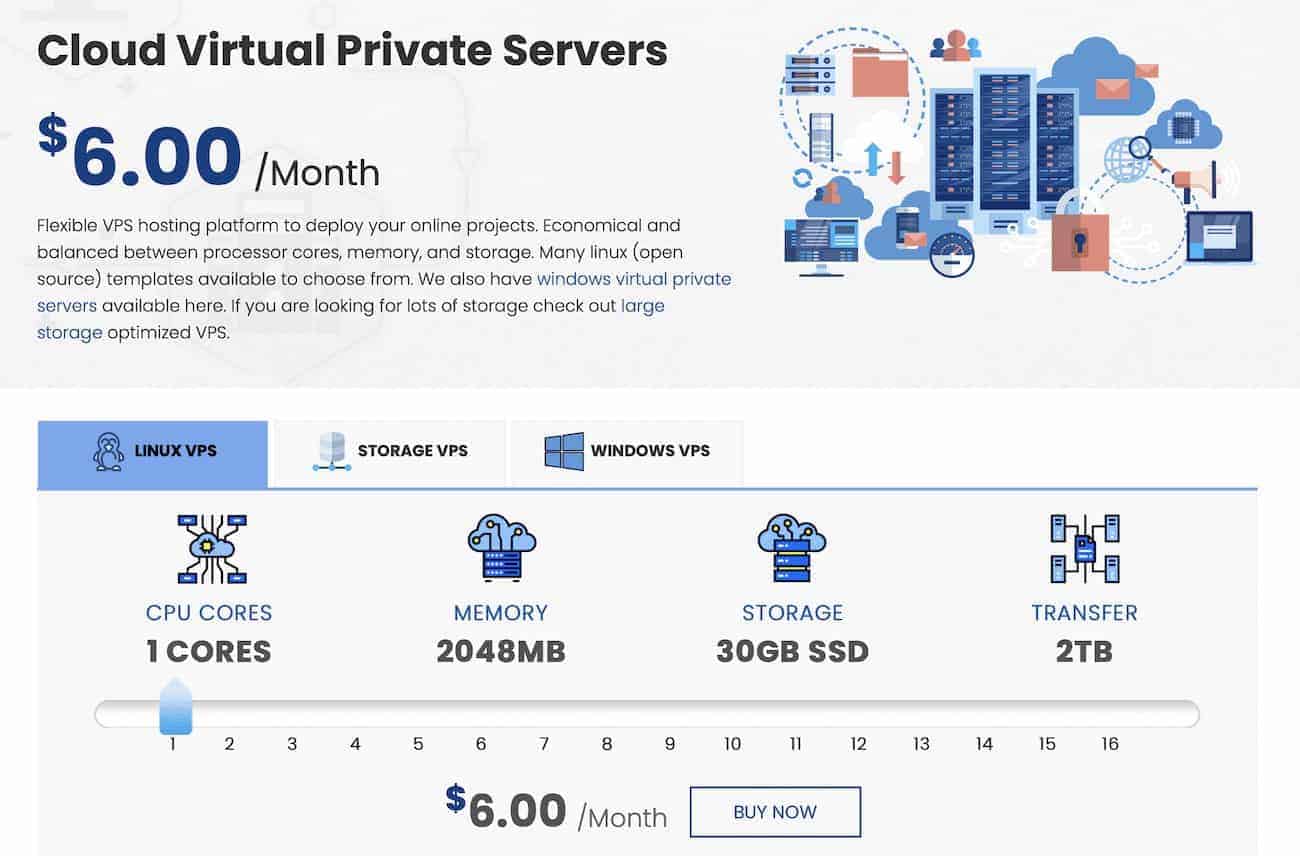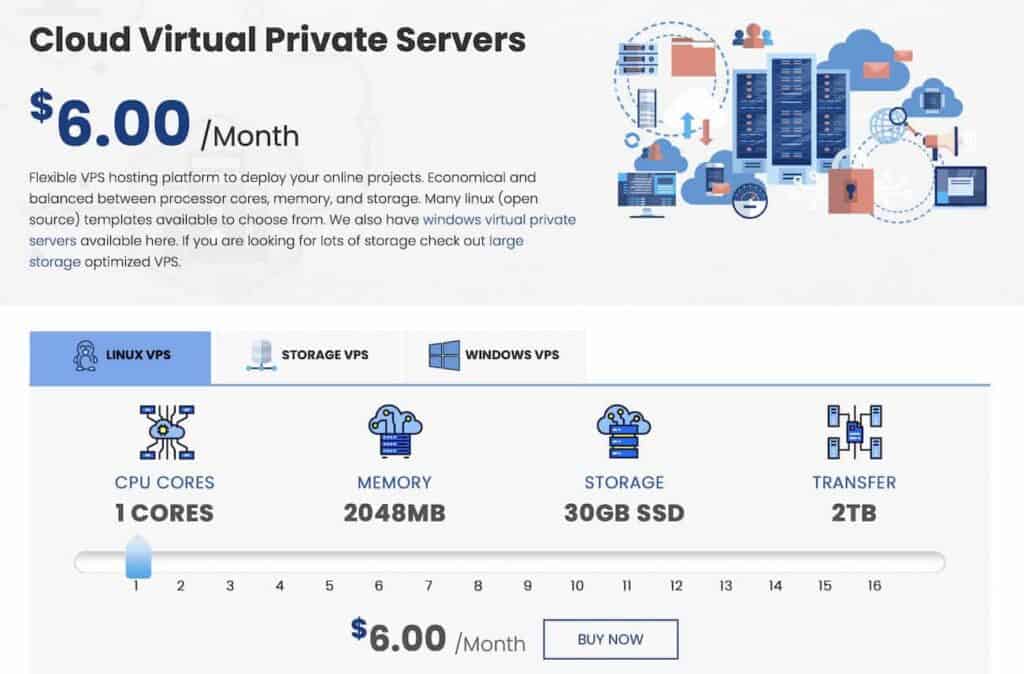 The VPS servers at InterServer start from as low as $6 per month and go all the way up to $96/mo. There's a flexible pricing calculator that lets you select the hardware resources according to your requirement and gives an estimate of the price. The starter plan ($6/mo price) comes with 1 CPU core, 2 GB RAM, 30 GB SSD storage, and 2 TB bandwidth.
If you're looking for top-tier server performance or control, dedicated servers may be a good way around. InterServer's dedicated servers all let you choose between SSD, HDD, and NVMe storage drives to suit your requirements. Plus, you get remote OS installation, reboots, and KVM integration for convenience.
Here are the default features of InterServer's dedicated servers:
DDoS protection
150 GB bandwidth
4-hour server provisioning
24/7 uptime monitoring
Zero setup fee
The choice between 1GB and 10GB ports
Pricing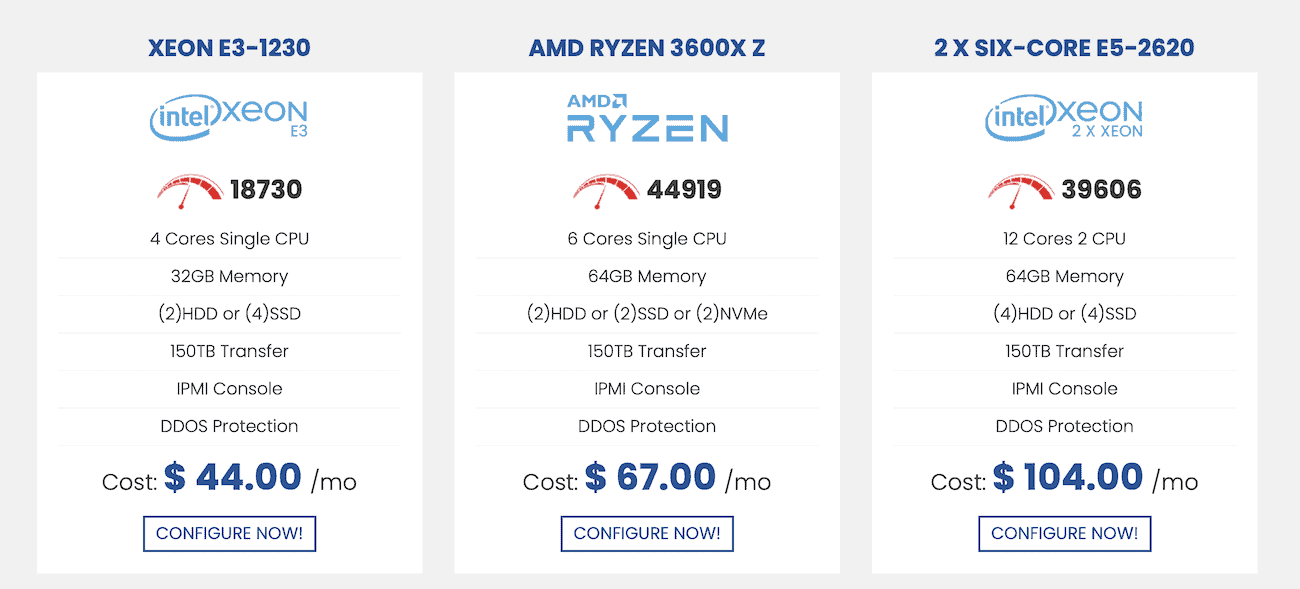 InterServer offers various configurations for dedicated servers. Here's an overview of the 3 starting dedicated servers:
Xeon E3-1230 – Starts from $44/mo. Offers 4 CPU cores, 32 GB RAM, and 2 HDDs or 4 SSD storage drives.
AMD Ryzen 3600X Z – Starts from $67/mo. Offers 4 CPU cores, 64 GB RAM, and 2 HDDs, 2 SSDs, or 2 NVMe storage drives.
2X Six-Core E5-260 – Starts from $104/mo. Offers 2 CPUs of 12 cores each, 64 GB RAM, 4 SSDs, or 4 HDD storage drives.
Note: Each plan includes 150 GB bandwidth by default.
Here we answer some popular questions regarding InterServer:
Is InterServer good or bad web hosting?
Overall, InterServer is a good web hosting. For an affordable price, you get a lot of effective features like DDoS protection, InterShield, SSL certification, CDN integration, etc. Though there are some limitations like limited data center locations, the availability of great features makes InterServer worth the price. 
Is InterServer secure?
InterServer is among the most secure hosting providers we've reviewed so far. It offers various security precautions for free, like InterShield protection, SSL certification, and DDoS protection. The InterShield alone contains various security features to protect your website's data.
Is InterServer good value for money?
Since InterServer offers a range of powerful features for a reasonable price, it's a great value for your money. The server uptime at InterServer is stable. The support service and server performance are also dependable. With that at hand, InterServer boasts a good price value.
How much traffic can shared hosting handle?
Shared hosting can easily handle a few thousand visitors every month. However, when it comes to thousands of visitors accessing a website simultaneously, shared hosting may not be able to keep up with that. If you're starting, shared hosting is a good way to go. You can upgrade to a VPS server over time.
Do We Recommend InterServer?
Though not as popular as Bluehost or SiteGround (SiteGround review), InterServer consistently performs well in terms of server performance, reliability, customer support, and hosting features. Most importantly, its services are available at affordable prices, making it within the reach of anyone.
If you're looking for a dependable hosting service that's affordable for your business in the long run, InterServer is a good way to go. But if you'd rather pick a popular hosting solution that's more established and recognized than InterServer, consider Bluehost. Read our detailed Bluehost review here.
Disclosure of earnings: we use affiliate links in some of the hosting services that appear on this page. This helps our site cover the costs of the site, Thanks for your support. 
Read more