TMDHosting Review 2022 – Worth the Try?

Reg. Price $4.95 – Get 40% Off!
TMDHosting is recognized as an underrated web hosting solution that's versatile and offers all types of hosting plans – be it shared hosting, cloud hosting, VPS, or dedicated servers. What sets it apart is its affordable pricing despite its feature-rich web hosting plans. Take its shared hosting plans, for instance, all of them pack a free domain name besides various security features like SSL integration and malware protection.
But I'll be honest – putting the perks aside, there are some downsides to TMDHosting as well. These can easily make TMDHosting an unsuitable option for you, depending upon your requirements. In this detailed TMDHosting review, we'll look at its key features and drawbacks to help you find out if it's the perfect hosting solution for your needs.
Let's dive in.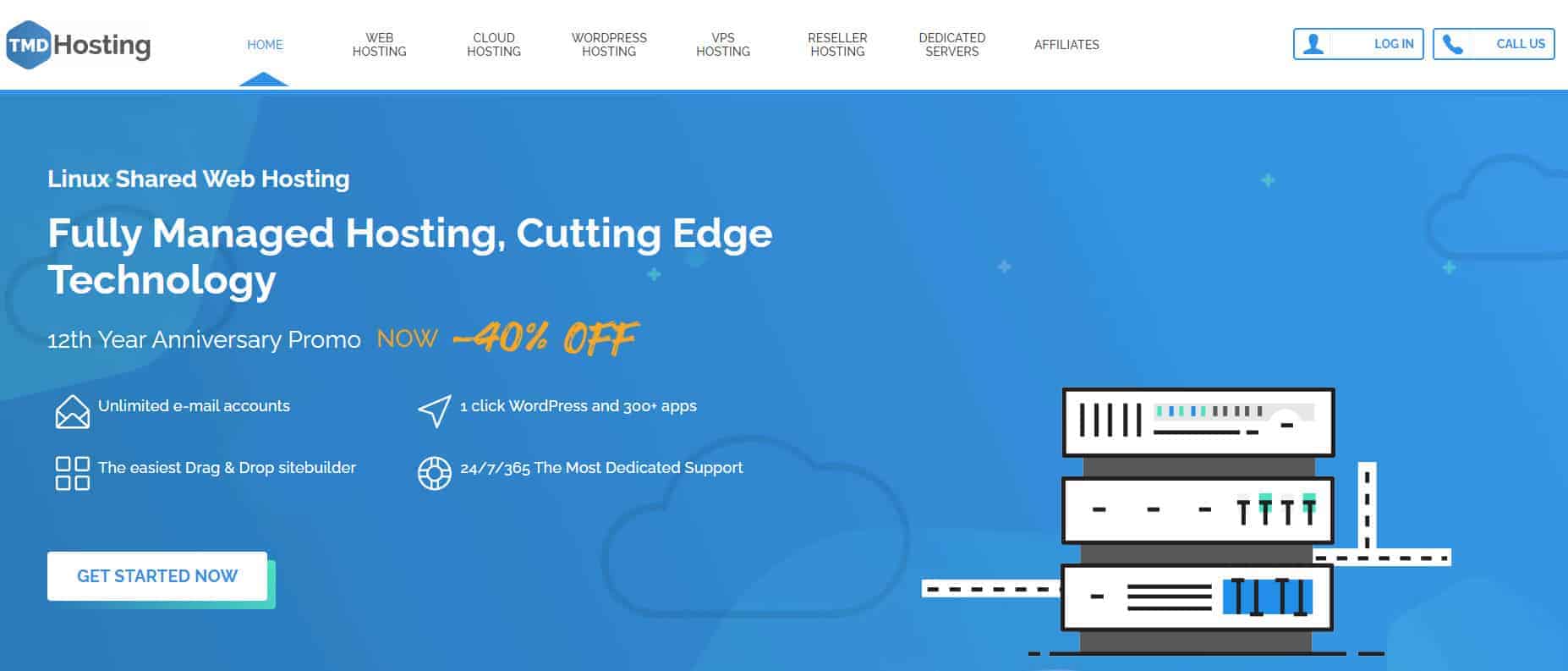 TMDHosting is a comprehensive web hosting service that has been around since 2007. Unlike Bluehost, HostGator, and SiteGround, TMDHosting is not that popular. Some review organizations and official users believe that TMDHosting is underrated, considering the value it offers for an affordable price.
Anyway, the company offers a range of hosting solutions, from shared hosting, WordPress hosting, and cloud hosting to VPS and dedicated servers. These make it a suitable option for businesses of all types, including starters, medium-sized, and enterprise-level websites.
Some of TMDHosting's highlights are unlimited professional email accounts, a drag & drop website builder, a 1-click WordPress installer, and dependable customer support. But speaking of support, the knowledgebase and blog of TMDHosting seem outdated. Let's look at its pros and cons for a detailed overview of its good and bad.
Here are the main advantages of TMDHosting.
Your website's uptime plays a big role in its success. If your website is unavailable, your visitors will be unable to access it and will end up getting an unsatisfactory user experience. Also, consistent website downtime can lead to poor SEO rankings as search engines prefer websites that are available round-the-clock.
TMDHosting's uptime is not the best compared to web hosting beasts like SiteGround (Siteground review) and Bluehost but for the past years, it has been stable. This makes TMDHosting a dependable hosting solution for businesses. To be clear, TMDHosting's uptime falls around 99.98% which translates to only around an hour of downtime in a year – impressive!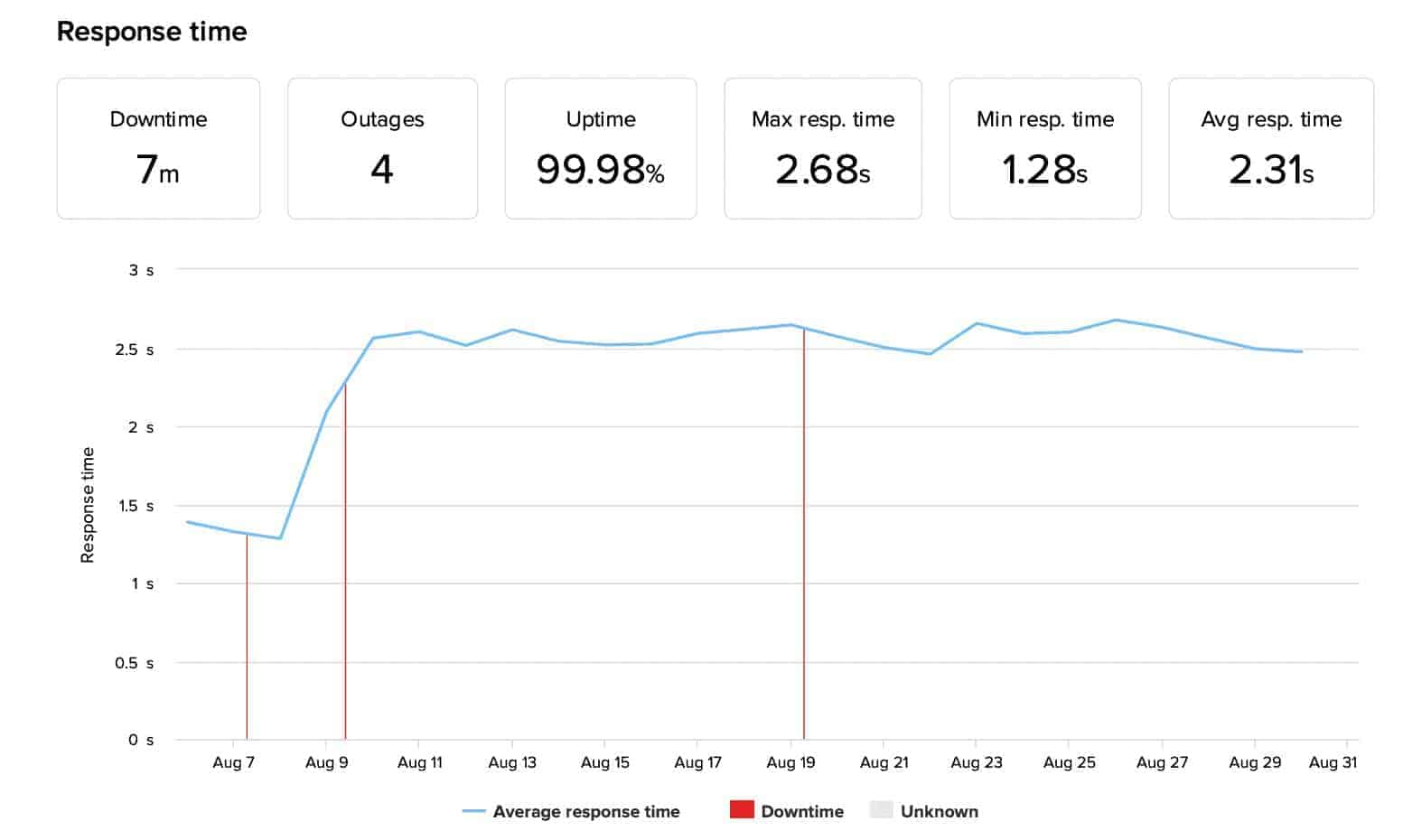 It doesn't matter if you're running a blog or an eCommerce website, visitors will bounce off if your website doesn't load within a few seconds. A study reveals that 40% of visitors will leave a webpage that takes over three seconds to load.
As TMDHosting offers SSD-based storage combined with various optimization technologies, the provider guarantees a 16x faster page loading speed than what the traditional hosting providers offer. Its average server speed falls around 1.4 seconds, which is amazing to ensure a low bounce-off rate due to the slow loading speed.
TMDHosting's hosting plans pack a customized version of the industry-standard cPanel. You can use cPanel to perform various website management tasks without writing code. cPanel is known to be a powerful control panel that lets you perform management tasks seamlessly.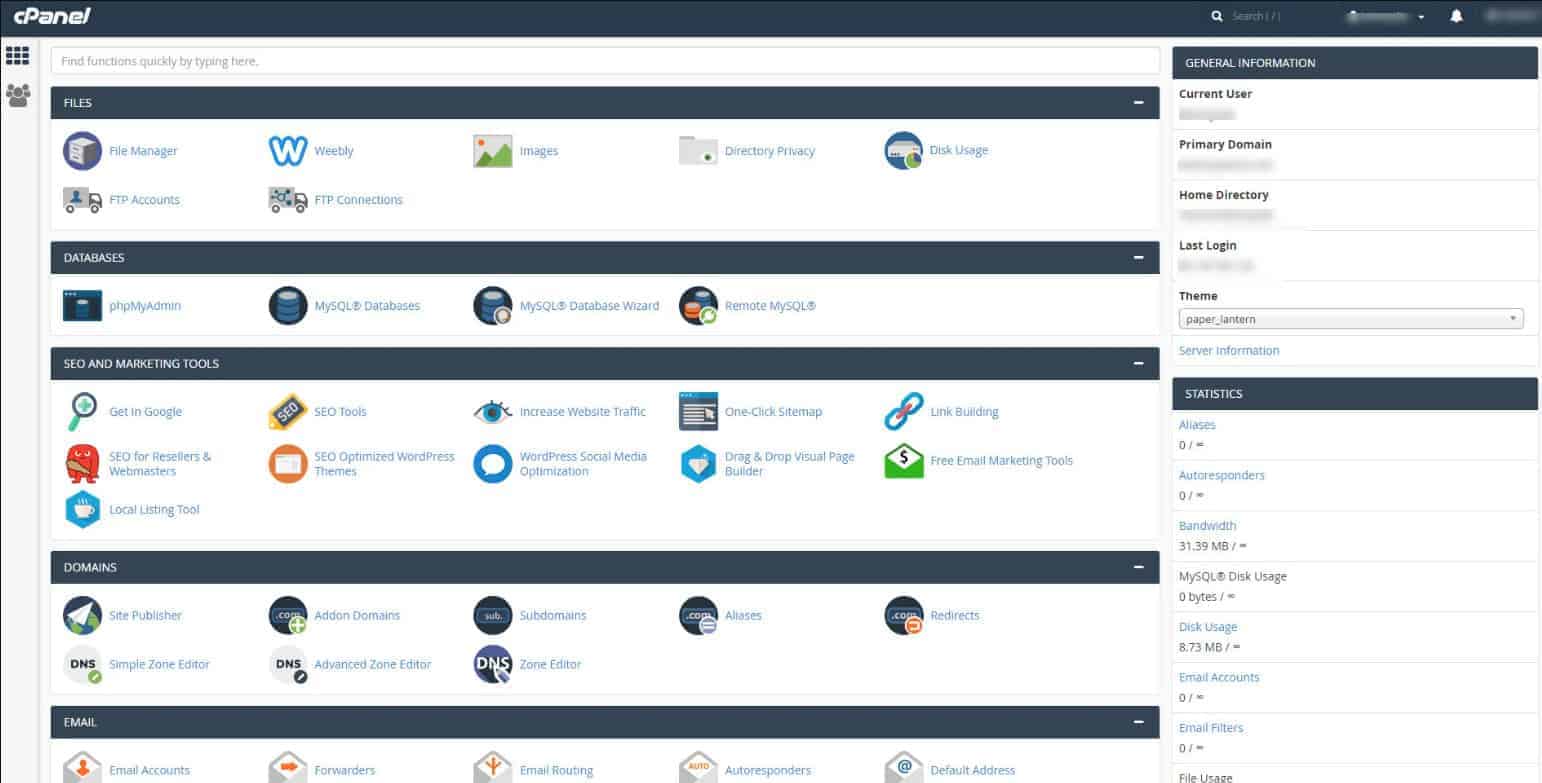 Using cPanel, you can not only manage your domain names and email accounts but you can also look at your website's details, its statics, its resource usage, and a lot more. Things like data backups, databases, the PHP version, and so on, are also managed from the cPanel.
Unlike providers that charge extra for cPanel or offer a custom-built control panel that's not as powerful as cPanel, TMDHosting is a good approach for user-friendliness and cost-effectiveness.
Prolonged Money-Back Guarantee
A money-back guarantee offered by a hosting provider gives you peace of mind, knowing you can ask for a refund if the company doesn't come up to your expectations.
TMDHosting packs a prolonged money-back guarantee of 60 days, which is double the industry-standard 30-day guarantee. Though it's not as long as DreamHost's 97-day refund policy, it's still satisfactory and gives you sufficient time to test TMDHosting's services and find out if it's a fit.
However, you should note that the money-back guarantee only applies to hosting packages and not any additional services like a domain name or security tool.
TMDHosting's support has been terrible and unprofessional in the past but it has improved a lot since then. Now, it offers around-the-clock customer service backed by knowledgeable and friendly support agents. Though there are a few limitations like the unavailability of 24/7 phone support, TMDHosting has done a good job in terms of customer support overall.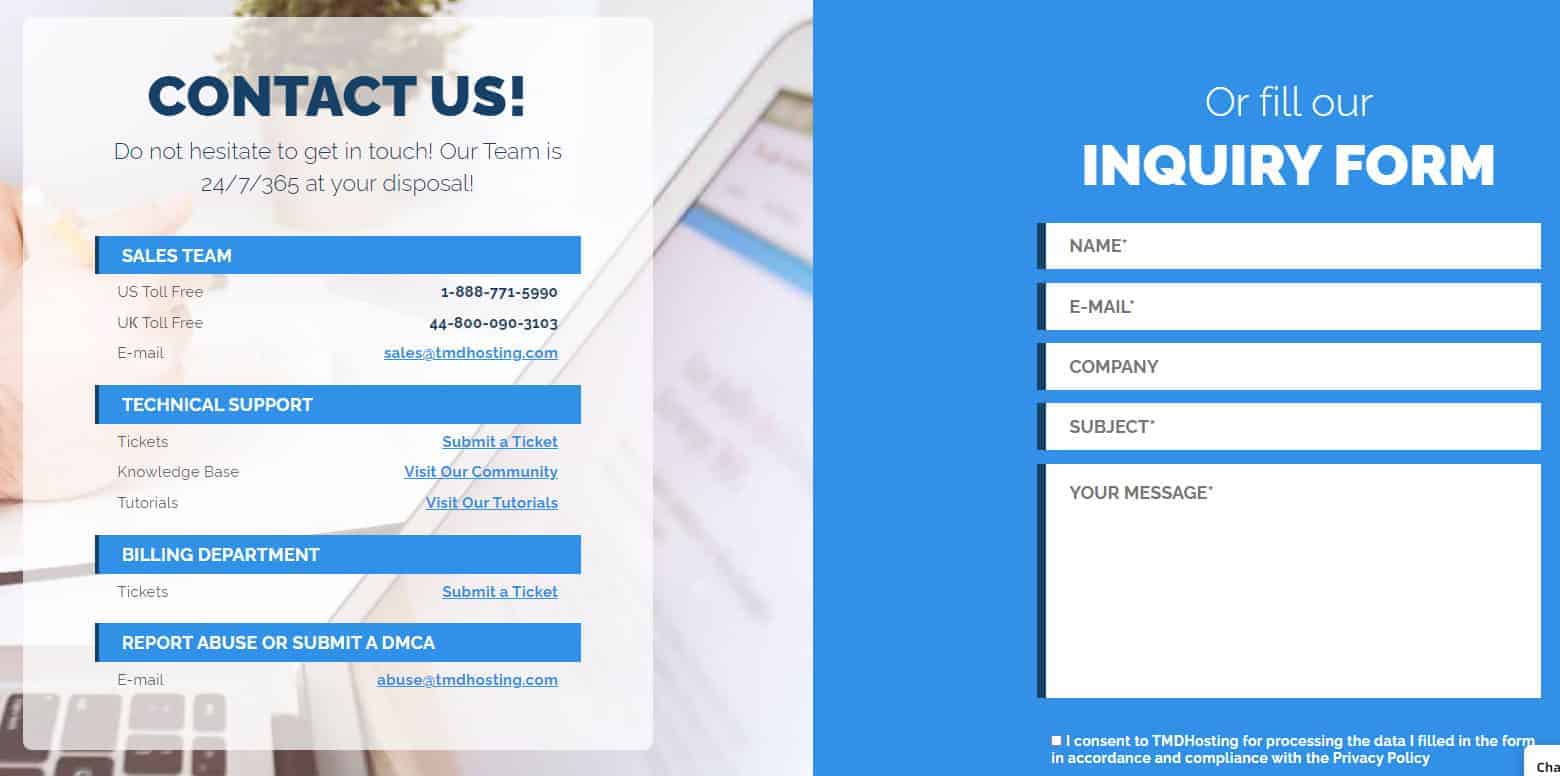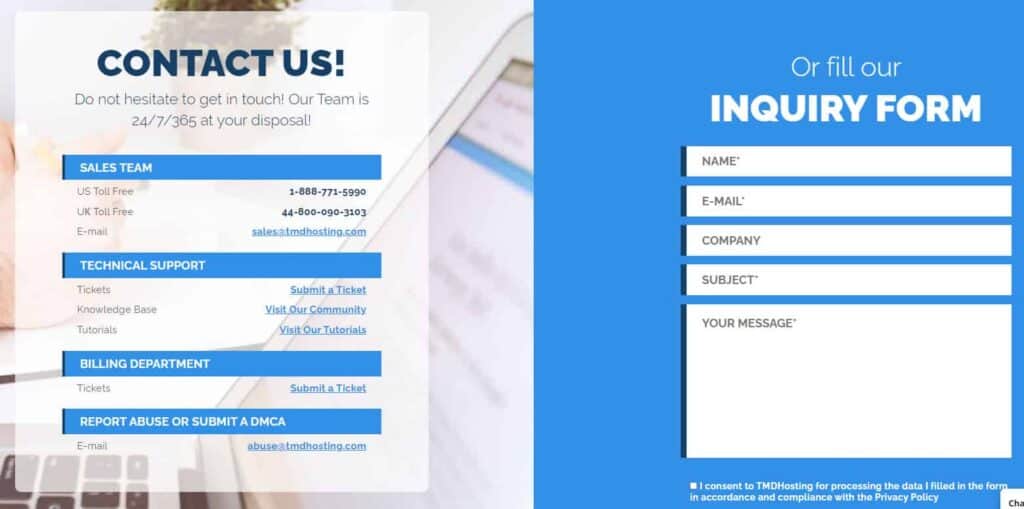 Adequate Security Precautions
Your website's security is important nowadays, as hackers and automated data breaching tools are everywhere on the internet. TMDHosting is among the few companies that take the security of users' websites seriously and offer effective precautions. All its shared hosting plans offer WildCard SSL certification to make your website's address secure and make it trustable among search engines and web browsers.
You also get a web-based firewall to monitor your website traffic and the BitNinja security tool to protect your website from threats – all of this for free. Furthermore, the company ensures an isolated environment, even with shared servers, to ensure your website's privacy is never compromised. The inclusion of email spam protection with all shared plans at TMDHosting is yet another significant addition.
We all know that the data published on our sites is super important, be it a business website or a personal blog. Using a tool to create copies of your data daily and store them in a reliable cloud server is an effective way to protect your data. When you have copies of your data, you'll be able to restore them within a few clicks, in case of data loss or another emergency.
Thankfully, all TMDHosting's shared plans pack free daily backups of your hosting database and weekly backups of all your website files. What sets TMDHosting apart from the pack is that the company doesn't charge an extra price for data restoration. Whereas, some hosting providers like HostGator (HostGator review) charge up to $25 for restoring your website's backup.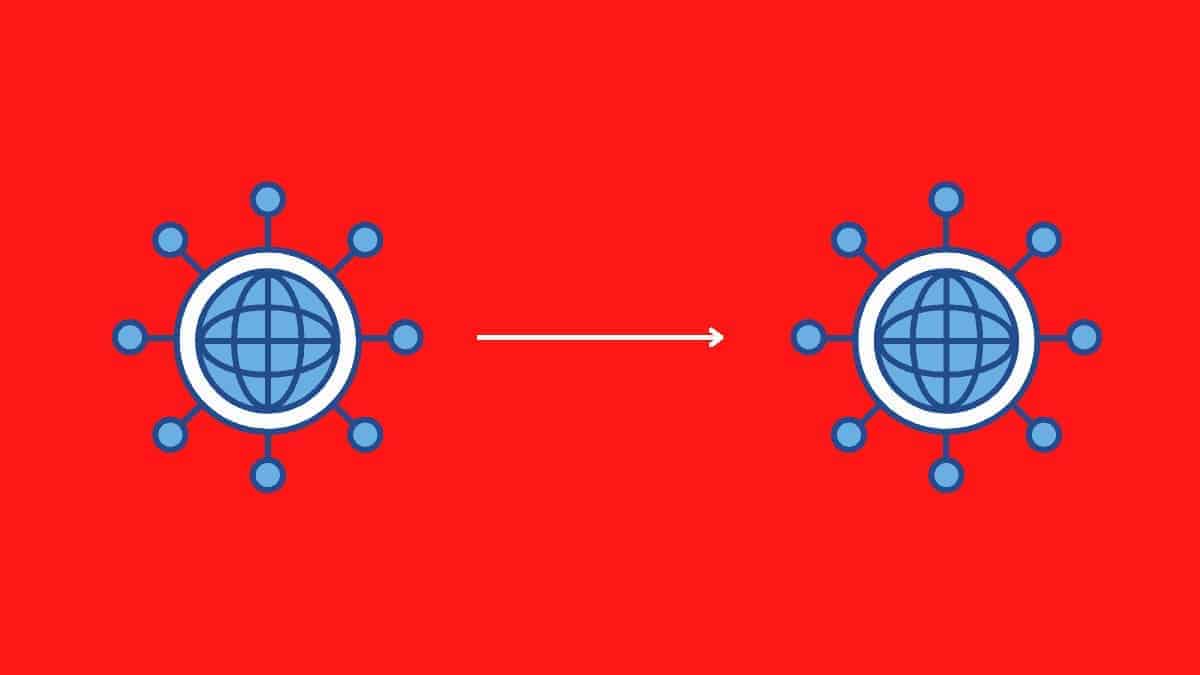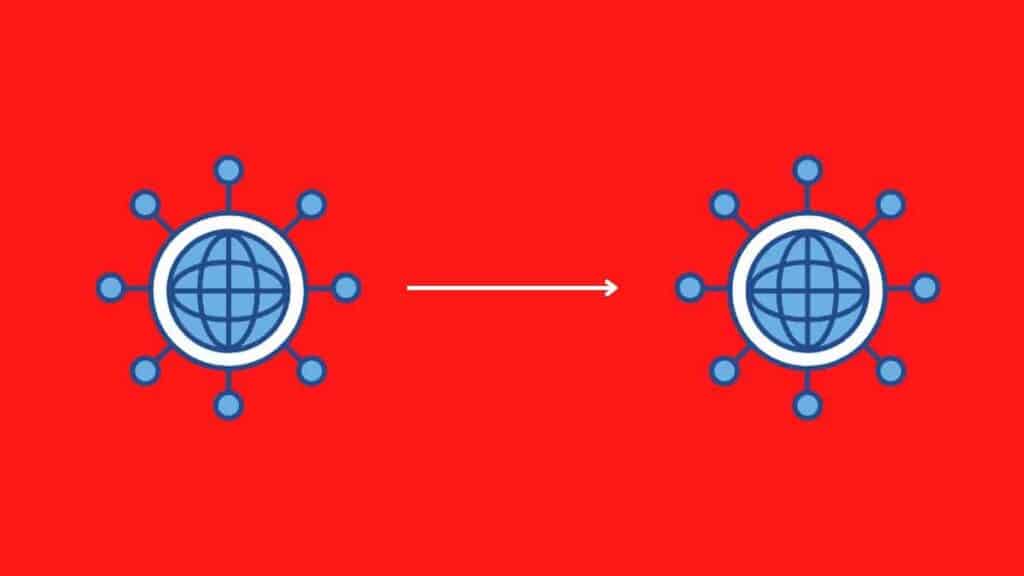 You see, transferring your domain name or entire website to another hosting service from the existing one can be complicated. Creating a copy of all the data, duplicating the database, taking security precautions, configuring the new server, and making sure there's minimal website downtime – all of this can cripple your idea of finally switching web hosts.
TMDHosting has taken a stand in this regard and offers a free website migration (if you have an existing website). The company promises a free transfer of website files and databases with zero downtime and 24/7 support by the representatives.
Generous Server Resources
Unlike most hosting services, TMDHoting's shared plans generally don't put a limit on the server hardware resources. For instance, each plan comes with unlimited SSD storage and unmetered bandwidth – so you're not charged if your website overuses these resources. However, the basic plan limits how many websites you can host to one. But with higher plans, you can host as many sites as you want.
Feature-Rich Hosting Plans
One of the main reasons people consider TMDHosting an underrated host is because of its feature-rich hosting packages. This way, you don't have to invest in the basic web hosting features separately and end up saving some bucks every month.
Each TMDHosting plan offers additional benefits like free SSL certification, unlimited bandwidth, unmetered storage, free cPanel access, drag-and-drop Weebly site builder, and basic caching for improved performance. The higher shared plans also offer premium features like Memcache, Opcache, and optimized server performance for free.
Multiple Server Locations
If your website targets people of a specific geographical location, choosing a server location near your target audience is worth it. When the data center location is near your visitor's location, the page loading speed is improved as there's less distance for the data to travel. However, getting the choice of data center location is important for that.
Being in operating for over a decade, TMDHosting has expanded to various server locations across the world. Its data center locations cover London, Chicago, Phoenix, Amsterdam, Tokyo, Sydney, and Singapore. You see, all the popular server locations and regions are covered – so that's a plus.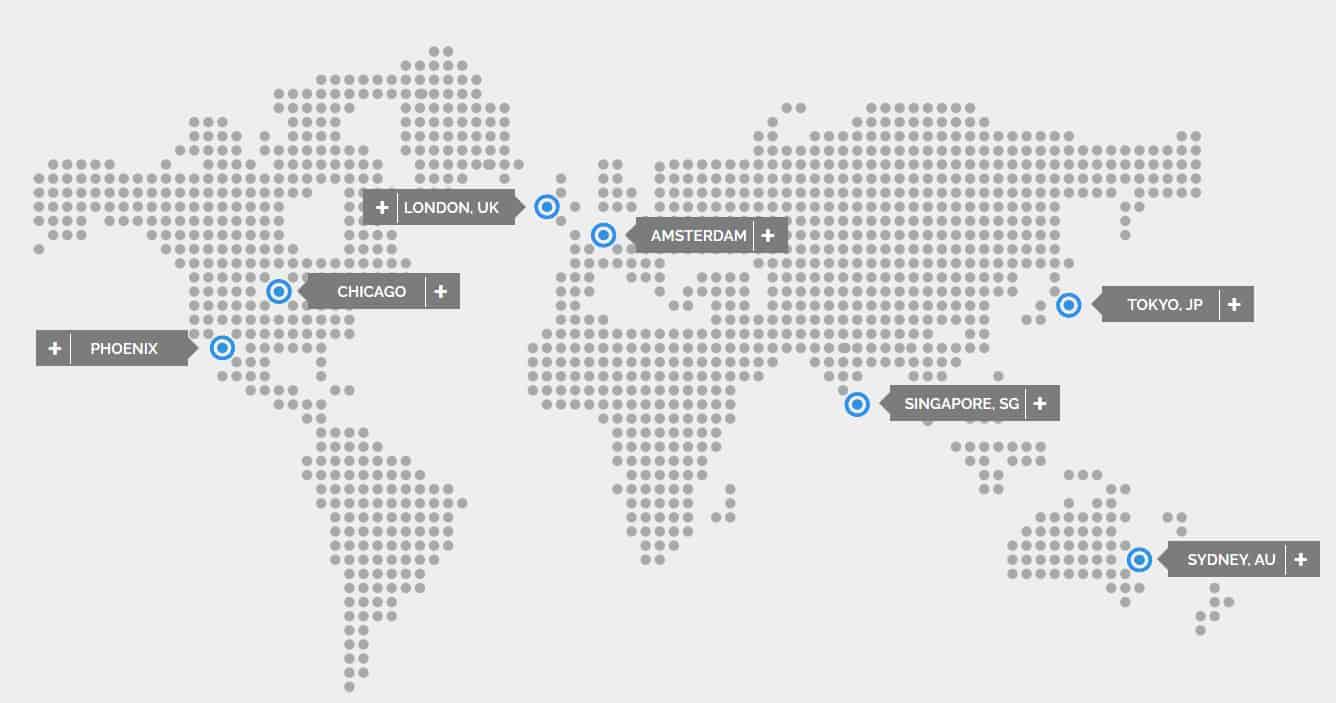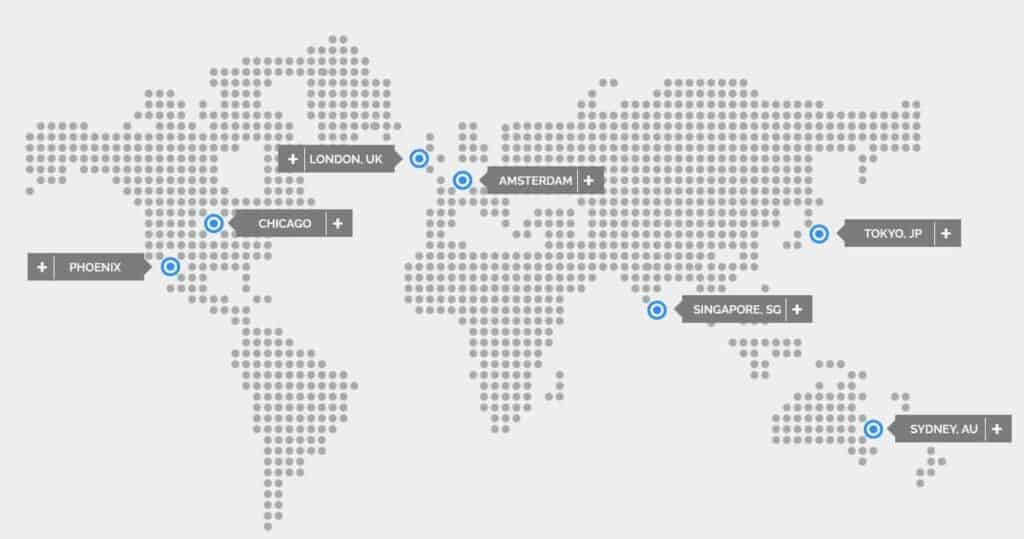 TMDHosting is effective in many ways but it has some downsides too, such as.
Most hosting companies offer discounts with their initial hosting contracts but charge much higher when the contracts end. These companies include all popular hosts like SiteGround, Bluehost, and HostGator – but what matters right now is that TMDHosting is also among them.
TMDHosting's renewal rate is double its initial price on average. For instance, the basic shared plan, starting from $2.95/mo, costs $4.95 when the contract ends.
Discounts Restricted to Long-Term Plans
Another thing you should note is that the discounts are only available with long-term plans. Considering the Starter shared plan, TMDHosting requires you to sign up for a 3-year term to pay $2.95/mo. The price jumps to $3.95/mo with a 2-year term and to $4.95/mo with an annual contract.
TMDHosting upsells some of its secondary services when you're checking out. Unlike some other providers, the upsells are not too aggressive at TMDHosting and therefore, not misleading. However, they can easily make a beginner pay extra for something they don't even need at the moment.
The extra services offered by TMDHosting at the checkout are Sitemap generation, Google search console integration, Google analytics integration, and Sitelock basic registration.
Setup Fee With Monthly Plans
The shorter period you sign up for a hosting service, the less it benefits your hosting provider. Speaking of TMDHosting, it charges a $9.95 setup fee besides the hosting fee if you choose a month-to-month subscription.

Though choosing a long-term subscription is more effective in the long run, what about someone who only needs one month of hosting or wants to test TMDHosting before committing for the long term? Beware of the setup fee before signing up at TMDHostng.
TMDHosting Plans and Pricing
Here we'll look at the different hosting plans of TMDHosting.
Though you get shared hardware resources and limited server power with shared hosting, it's perfect for anyone who's starting out. TMDHosting's shared hosting packages all come with features like a free domain name, access to cPanel, Weebly site builder, caching, SSL certification, and unlimited storage & bandwidth. Here's an overview of the 3 shared plans at TMDHosting:
Starter – It starts from $2.95/mo and offers all the mentioned features while allowing you to host a single website.
Business – It costs $4.95/mo and throws in additional benefits like unlimited websites, 2x server performance, and Memcache.
Enterprise – It starts from $7.95 and offers 3x performance with better Memcache and Opcache. You also get an enhanced WildCard SSL certification.

TMDHosting's cloud servers are packed with SSD drives and 3 layers of caching (APC, opCache, and Varnish) for optimal performance. All plans pack a free domain name, premium support, SSL certification, LiteSpeed caching, and unlimited storage & bandwidth. Each cloud plan also includes a 60-day money-back guarantee. Here are the details of TMDHosting's cloud plans:
Starter Cloud – It costs $5.95/mo and throws in 2 CPU cores and 2 GB RAM while allowing you to host a single website.
Business Cloud – It starts from $6.95/mo and offers 4 CPU cores and 4 GB RAM with unlimited websites.
Enterprise Cloud – It costs $9.95/mo and packs 6 CPU cores and 6 GB RAM.

If you're looking for a WordPress-optimized environment for hosting your website/s, TMDHosting's WordPress plans are a good way around. All WordPress plans at TMDHosting are optimized for WordPress and offer unlimited storage & bandwidth with SSL integration, managed WordPress, free domain name, and a 60-day money-back guarantee. Here are further details of each plan:
Starter WordPress – It starts from $5.95/mo and lets you host a single website while offering the standard performance.
Business WordPress – It costs $6.95/mo and throws in unlimited websites with 2x server performance.
Enterprise WordPress – The Enterprise plan starts from $9.95/mo and offers 3x server speed.

If your website/app outruns shared hosting or requires more server control, VPS hosting may be a good way around. TMDHosting's VPS plans are all managed to ensure you don't have to look after the IT aspects of your server yourself. Moreover, you get free setup with each server, besides the choice of data center location, access to cPanel/WHM, 30-day refund guarantee, and customer support.
Here are the details of TMDHosting's 3 starter VPS plans:
Starter VPS – It costs $19.97/mo and offers 2 CPU cores, 2 GB RAM, 40 GB SSD storage, and 3 TB bandwidth.
The Original VPS – It starts from $29.97/mo and offers 2 CPU cores, 4 GB RAM, 65 GB SSD storage, and 4 TB bandwidth.
Smart VPS – It costs $39.97/mo and offers 4 CPU cores, 6 GB RAM, 100 GB SSD storage, and 5 TB bandwidth.

TMDHosting's dedicated servers are a fit for advanced users and projects. All dedicated plans a TMDHosting are fully managed and offer free access to cPanel/WHM with a free setup organized by the company's IT experts. Also, each plan equips the advanced RAID-10 storage system and a 30-day refund guarantee. The details of the first 3 dedicated servers of TMDHosting are as follows:
Starter Dedicated – It starts from $79.97 and offers 4 CPU cores, 8 GB RAM, and 1 TB storage.
The Original Dedicated – The Original plan costs $99.97 and throws in 6 CPU cores with 8 GB RAM, and 2 TB storage.
The Smart Dedicated – It costs $124.97 and packs 8 CPU cores and 16 GB RAM while the storage is capped at 2 TB.


Here you'll find the answers to some popular questions regarding TMDHosting.
Where is TMDHosting based?
TMDHosting is headquartered in the USA. Its US data centers are spread across Houston, Texas, and Chicago, Illinois. The company has other data center locations as well, including the ones in Sydney, Singapore, Amsterdam, Tokyo, and London.
Does TMDHosting have cPanel?
TMDHosting offers an enhanced cPanel. It has the same functionalities as the standard cPanel control panel but the interface is a little different as it's optimized for a better user experience. You get access to the cPanel with all hosting plans at TMDHosting.
Can you choose a server location with TMDHosting?
TMDHosting lets you choose any server location you like. For shared hosting plans, you can proceed with any server location and easily change that later on. But when choosing a VPS server, you're required to change the data center location beforehand as prices vary, depending upon the location you pick.
Can I transfer my website to TMDHosting?
TMDHosting offers a free migration service, allowing you to transfer your website over to TMDHosting free of cost. You get complete support from the company's representatives during the transfer.
How do I contact TMDHosting?
You can contact TMDHosting through a phone call at 1-888-771-5990 or 44-800-090-3103. Alternatively, you can drop them an email at [email protected] and they'll get back to you as soon as possible.
Is TMDHosting good for WordPress?
The WordPress hosting plans of TMDHosting are perfect for WordPress websites as they offer WordPress-friendly features and servers. All WordPress plans at TMDHosting are managed, meaning you don't have to manage your server's technical aspects on your own.
Is TMDHosting good value for money?
TMDHosting is certainly a good value for your money if you pick a long-term subscription. The longer you subscribe to a TMDHosting's plan, the lower you'll pay in the long run. However, as long as you're choosing an annual term at least, TMDHosting boasts a good price value.
Bottomline: Is TMDHosting Worth It?
With a great blend of affordable pricing, WordPress-friendly features, and lots of bonuses, it won't be wrong to say that TMDHosting is a hidden gem. The provider has improved quite a lot in the past years in terms of server reliability and performance and customer support.
However, we think there's still room for improvement as its knowledge base and blog are not up-to-date. Also, the About Us page looks a little empty and unauthentic – it would've been better if it was comprehensive and addressed the core values and background of the company.
In a nutshell, TMDHosting is a good hosting solution for most people because of its balance between pricing and hosting features. But if you're looking for something that's closer to perfection, Bluehost may be a better option for you. Read our detailed Bluehost review here.