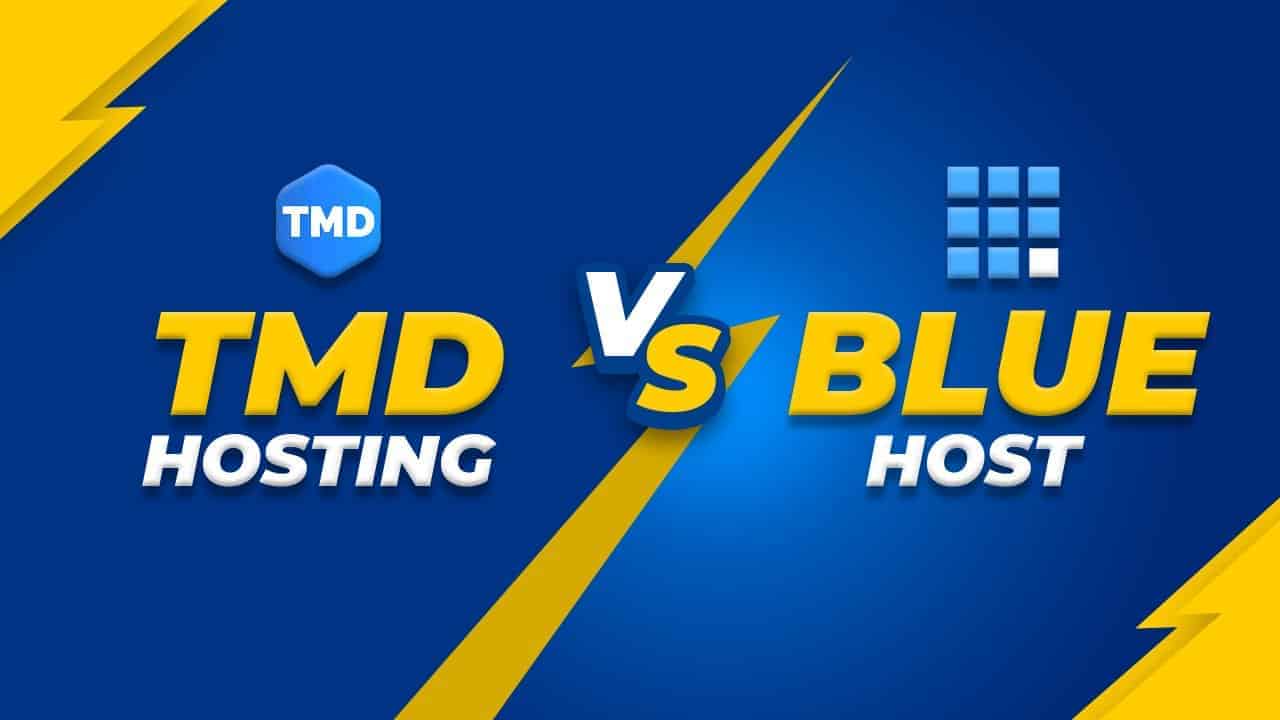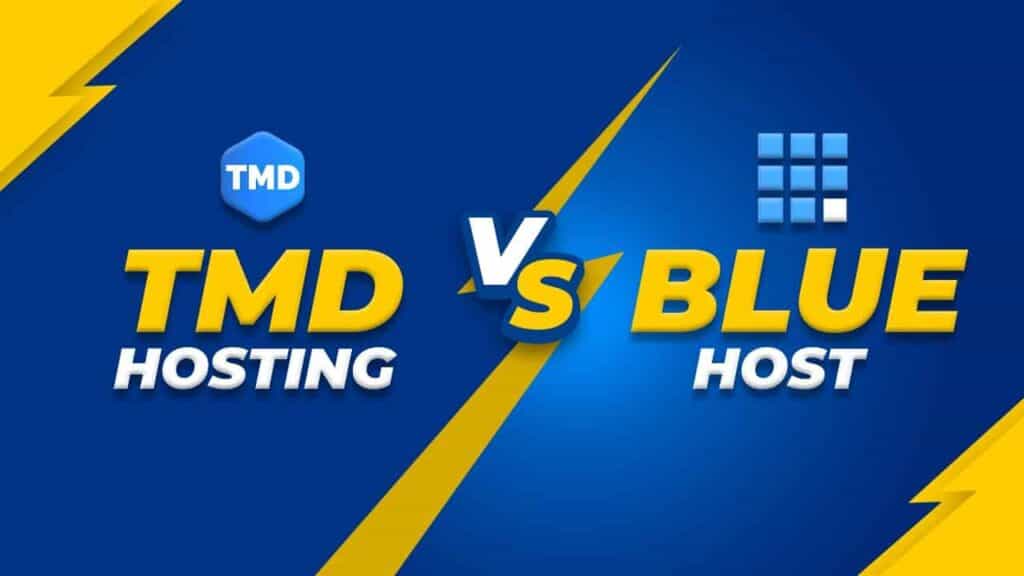 As TMDHosting and Bluehost both offer competitive web hosting services at comparative rates, deciding between them can be challenging. So, really, is TMDHosting better or Bluehost? That we'll find out today, in this guide.
For instance, this article will thoroughly compare TMDHosting vs Bluehost in terms of key features like server reliability, affordability, customer support, and performance. Let's dive in.
Which Company Offers the Best Features?
The hosting features included with a web hosting package will affect your user experience. A hosting service that offers more features with its packages can save you a lot of time and money over time. TMDHosting and Bluehost both offer the essential features as well as some advanced features. Here we'll take a deeper look into their offered features.
TMDHosting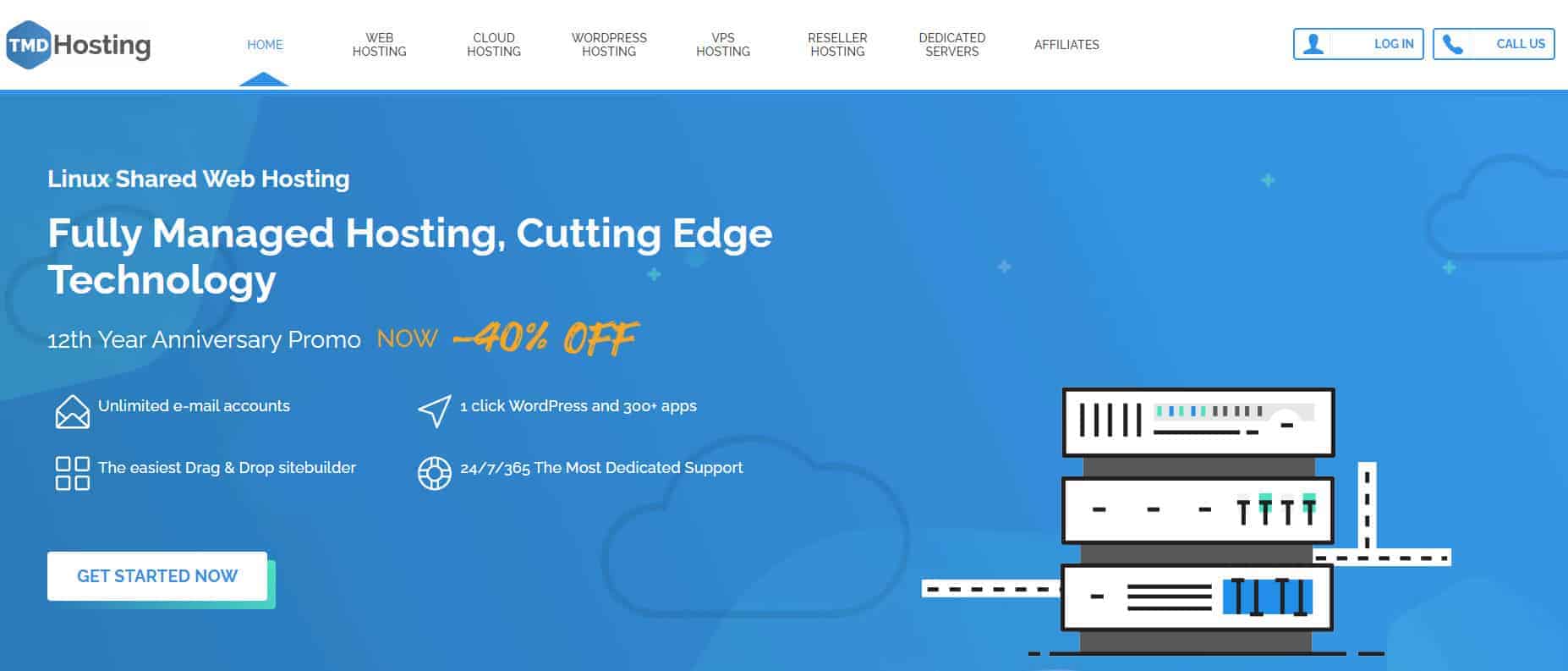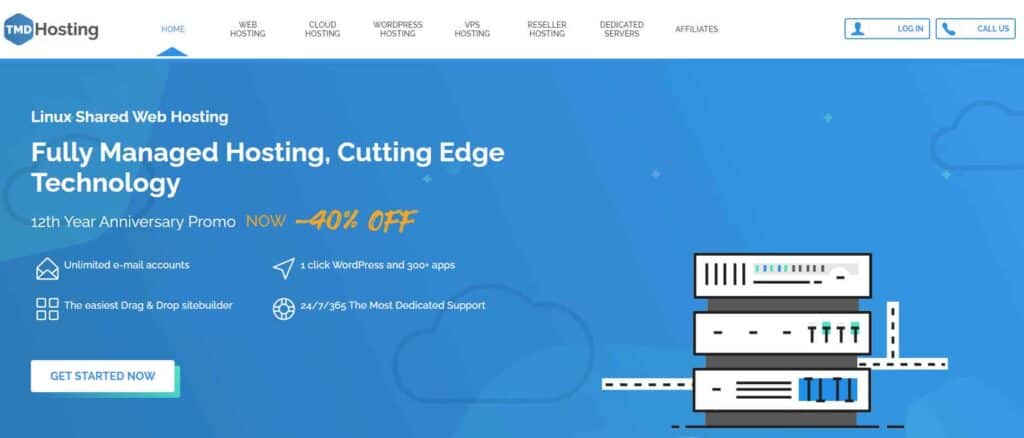 Bluehost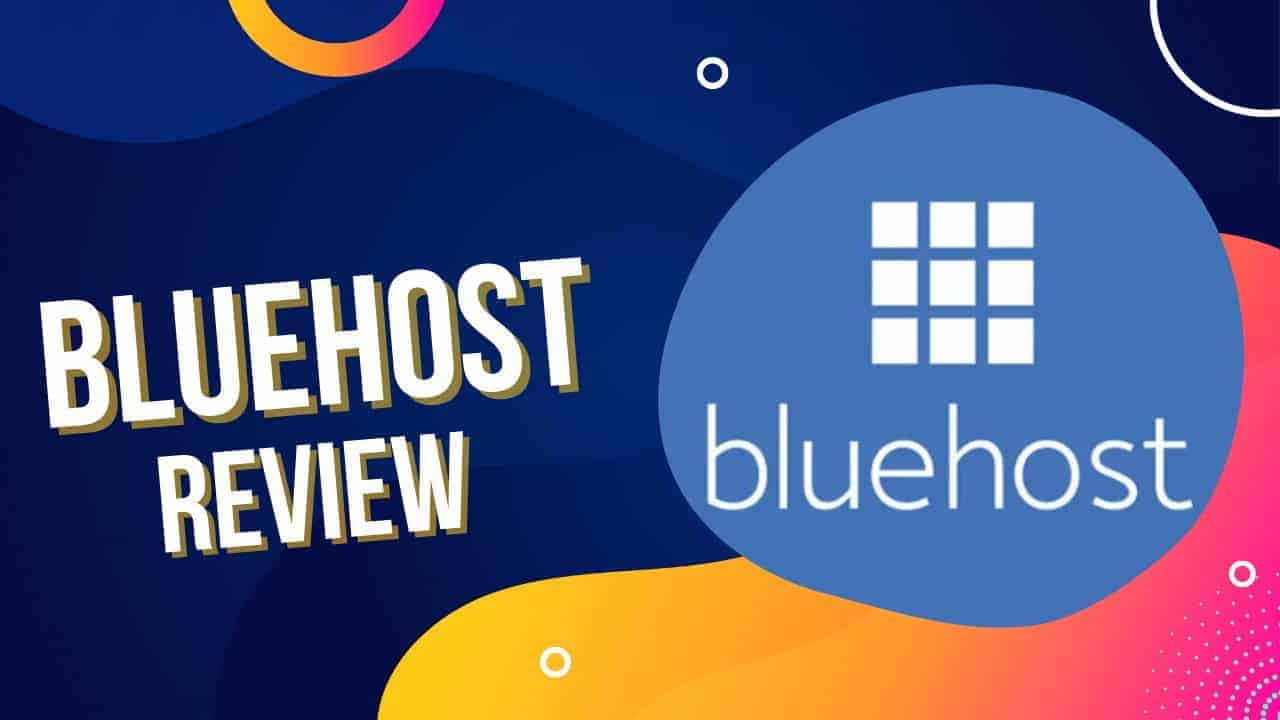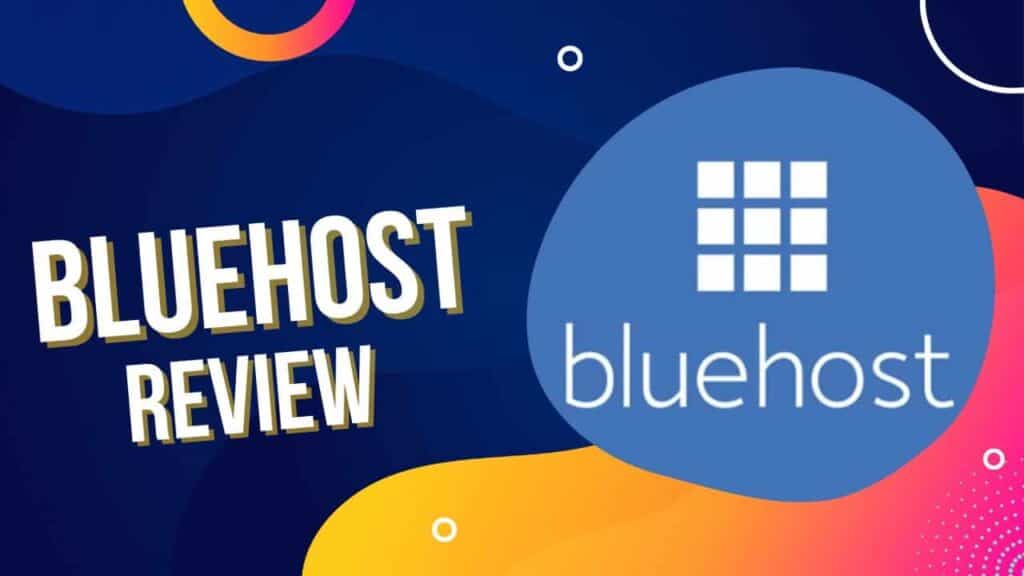 As you might have noticed, there are certain differences between the features offered by Bluehost and TMDHosting. Firstly, TMDHosting offers unlimited storage whereas Bluehost's hosting plans come with limited storage sizes.
Moreover, features like access to cPanel, SSL integration, free domain name, and easy WordPress installation are common among both providers.
But Bluehost lacks daily data backups offered by TMDHosting. Whereas, TMDHosting lacks CDN integration which Bluehost's plans include. Overall, both providers perform fine in this aspect of features.
Is TMDHosting or Bluehost Easier to Use?
Opting for a user-friendly hosting service will save you a lot of time down the road. For instance, tweaking the settings of your hosting account will be quicker and easier. A few important things to consider in this aspect are setup, dashboard, and website transfer.
Getting started at both TMDHosting and Bluehost is quick and easy. But our experience with Bluehost was smoother as the hosting account got ready for use within just a few minutes.
Moreover, both providers offer the standard cPanel for the management of your hosting account. But overall, Bluehost's dashboard interface is a bit more vibrant and attractive. Anyway, both providers perform well in terms of easy navigation.
Other than that, TMDHosting offers free website transfer for users looking to migrate their existing website to another hosting provider. On top of that, the company guarantees zero downtime and round-the-clock support.
Speaking of Bluehost, it also offers a site migration service but it costs over $99 or more. A site migration can be a complex process sometimes, especially for large databases, Bluehost claims it handles this process extremely reliably.
Anyway, we consider TMDHosting a better option for site migration. But if you have enough budget, don't be afraid to give Bluehost a go.
Which Provider Scores Higher in Performance Tests?
TMDHosting and Bluehost both have been around for decades and understand how crucial their server performance is to users. This is why both providers tend to offer fast loading speeds by using technologies like SSD-based storage drives, caching, and CDN.
The loading speed of TMDHosting is great – the websites using this web hosting typically load between 2-3 seconds. Bluehost, on the flip side, also offers a remarkable loading speed that is quite the same as TMDHosting's server performance. But TMDHosting stands out by offering multiple server locations, whereas Bluehost only offers one.
Moreover, TMDHosting's uptime is also pretty strong as it falls around 99.99% on average. On the other hand, Bluehost also performs well in this regard with a stable uptime of 99.98% on average. But note that TMDHosting guarantees a 99.99% uptime whereas Bluehost doesn't offer any uptime guarantee.
Does TMDHosting or Bluehost Offer Better Customer Support?
A support service can be a lifesaver if you encounter a critical issue with your website. TMDHosting and Bluehost both offer 24/7 support services but there are certain differences that we'll look at.
TMDHosting's support service is available via live chat, email, and ticketing system. You can access the live chat support or submit a ticket anytime from anywhere. But the phone support is available for US and UK users only. Moreover, TMDHosting also offers a detailed knowledge base and blog for your assistance.
Bluehost also performs well in terms of customer support but its support service is not that prompt – you may have to wait for a few minutes to get a response. That said, you can either use live chat to connect to a support representative or call them. But once you're connected to a support agent, you can expect a satisfactory user experience.
Which Provider Will Be More Affordable?
TMDHosting and Bluehost both offer competitive pricing. But TMDHosting is more affordable and boasts better value for your money in the long run.
The hosting plans at TMDHosting start from $2.95/mo, $4.95/mo, and $7.95/mo respectively. Whereas the shared plans cost $2.95/mo, $5.45/mo, and $13.95 respectively at Bluehost. Though the basic plans of both providers come at the same price, Bluehost's plans get more expensive as you go higher.
Moreover, TMDHosting's basic plan ($2.95/mo) renews at $9.99/mo whereas Bluehost's starter package ($2.95/mo) costs $4.95/mo upon renewal.
If you look at the bigger picture, you'll note that TMDHosting is much more affordable than Bluehost in the long run. As both companies offer competitive features, TMDHosting delivers a better price value as well.
Should You Choose TMDHosting or Bluehost for Your Website?
Though TMDHosting and Bluehost both are amazing web hosting services, finding the right one for your needs can be effective. Here we'll look at which provider to pick based on your circumstances.
When to Choose TMDHosting
TMDHosting is the best solution for users looking for a long-term affordable solution. Its renewal prices are quite cheap to ensure all your budget doesn't go into funding for your site's hosting. It also includes daily data backups to save the money you'd spend on a paid backup plugin.
On top of that, TMDHosting's price value is also better than Bluehost, making it the optimal option if you want to make the most of your money. Moreover, if you're looking to transfer an existing website (if any) to another hosting service, TMDHosting might be a great way to go. 
When to Choose Bluehost
We believe Bluehost is best for people looking to start an eCommerce store as its online store hosting is optimized for eCommerce websites. Other than that, if you'll be running ads to market your website, Bluehost will give you an edge by providing a $150 Google ads credit.
Furthermore, as a more developed hosting service, Bluehost is a recommended choice for developers and other advanced users. It's because Bluehost offers a wide array of tools and plugins to expand your project's functionality. But if you choose to go with Bluehost, go beware of its renewal prices beforehand.
TMDHosting and Bluehost both are solid web hosting providers with proven expertise – making it hard to decide between the two.
If you're on a budget, and seeking a cheap hosting service that doesn't compromise on quality much, go with TMDHosting. It's effective for most beginners and everyday users. But if money is no object and advanced hosting features and tool support are your utmost concern, Bluehost is your best bet.
To learn more about either host, you can check out our dedicated reviews: