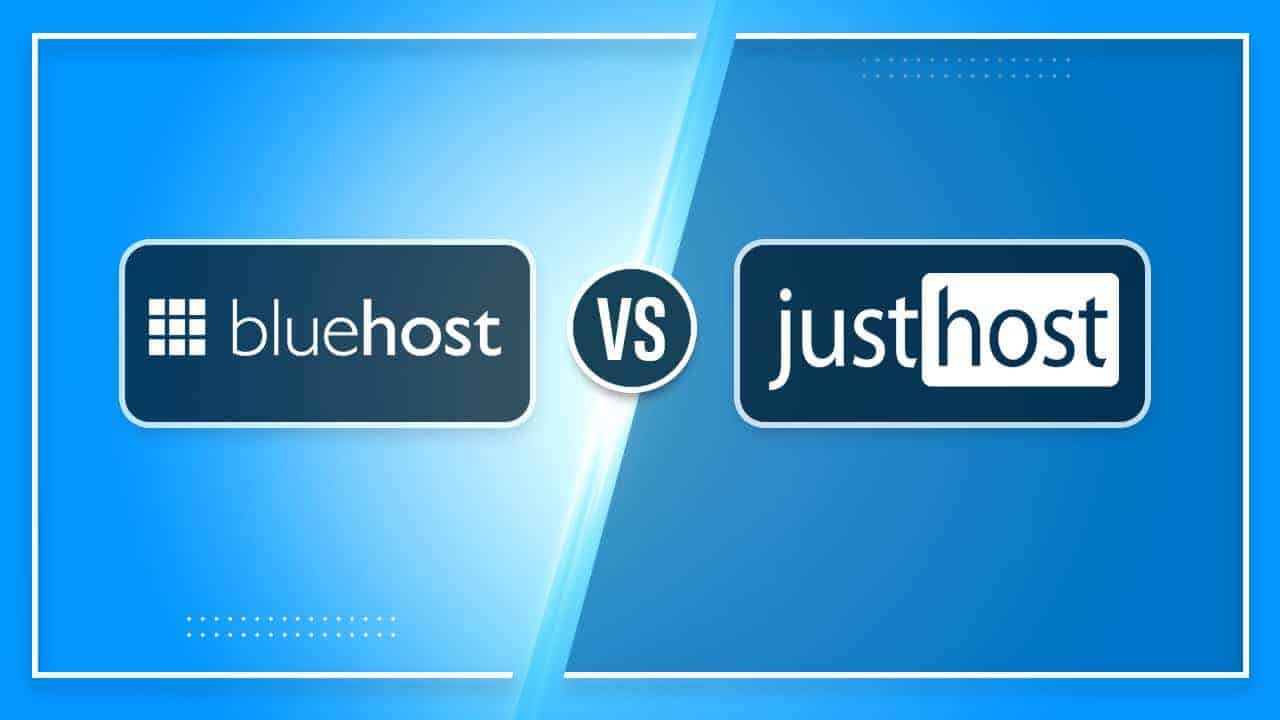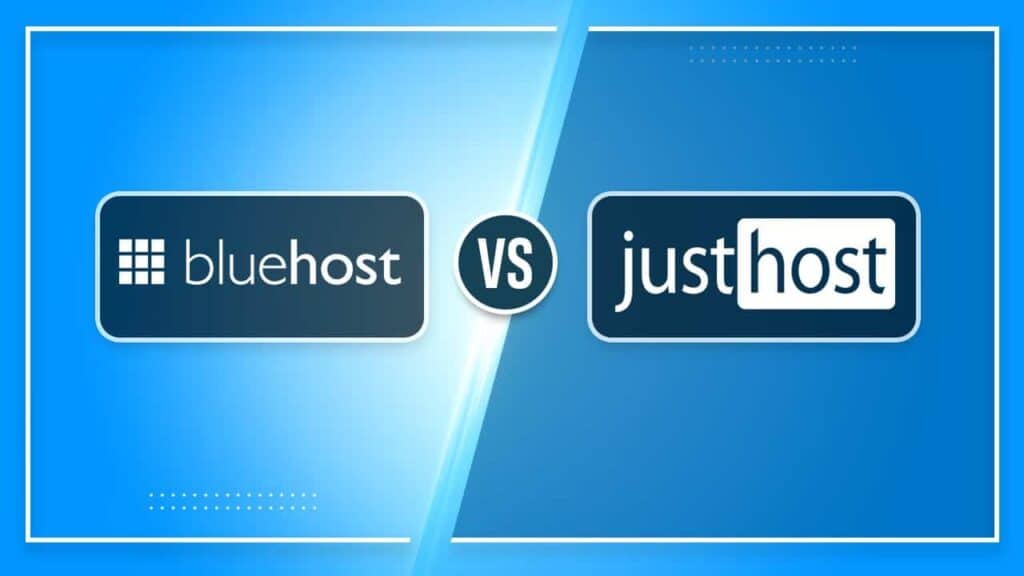 Bluehost and JustHost are sister companies owned by the same parent company, Endurance International Group (EIG). Belonging to the same parent, they pack similar offerings, pricing structures, and quality. But still, Bluehost is much more recognized than JustHost is, though the latter offers more freebies.
With that at hand, which provider will offer a better value for your money down the road? That we'll find out in this guide. For instance, we'll dive deep into which company offers better features, performance, user experience, pricing, and of course, customer support. Let's dive in.
Which Company Offers the Best Features?
The more hosting features you get, the more you'll be able to expand your website's functionality without needing to pay extra money. Examples include the free SSL certification, CDN integration, and website builder. Here we'll see which of Bluehost and JustHost perform better in terms of hosting features offered.
Bluehost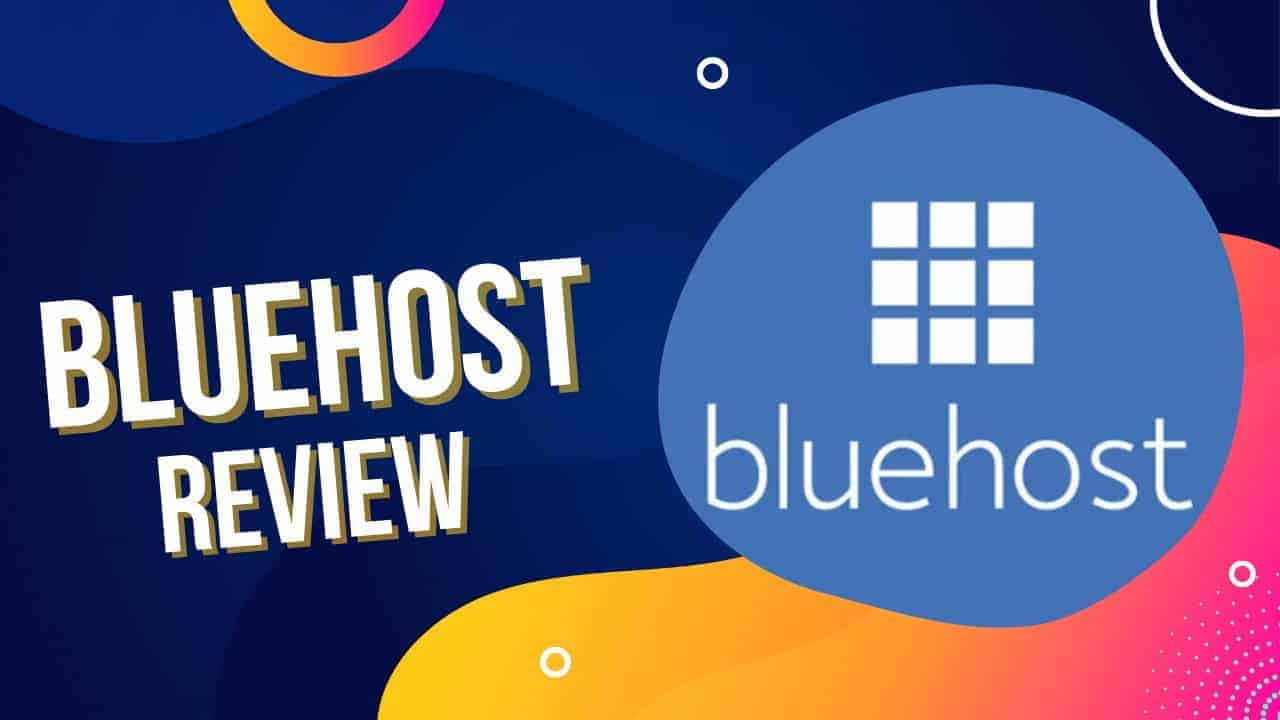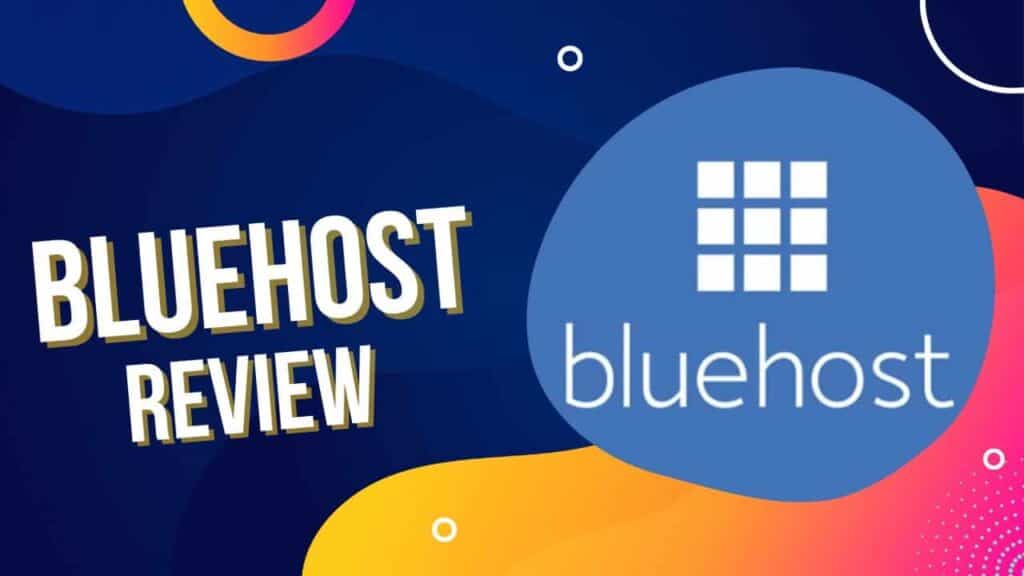 JustHost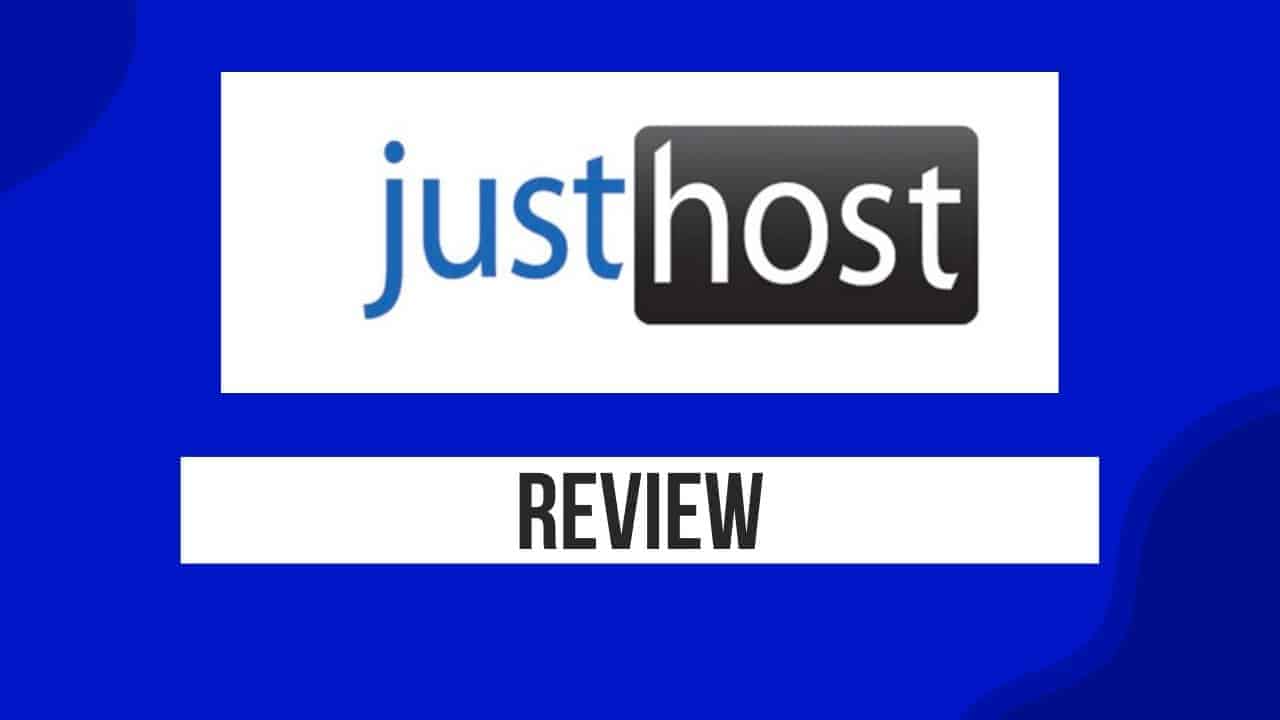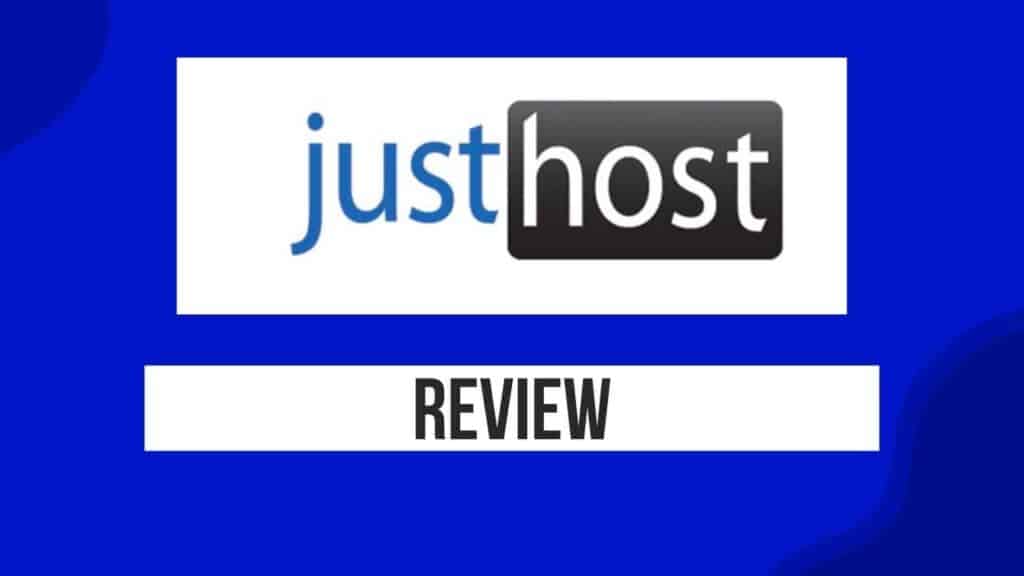 Bluehost and JustHost offer quite the same features, particularly the essential ones like SSL integration and a free domain name. But you'll see that JustHost also offers professional email accounts for free, which can save you money down the road.
On the other hand, signing up at Bluehost provides you with the Google Ads credit which can be effective in marketing your business.
That said, we'd consider it a tie as both providers offer quite the same features. Plus, they both miss out on some advanced features like daily data backups and unlimited email accounts.
Is Bluehost or JustHost Easier to Use?
Bluehost is incredibly easy to use as it's designed with beginners in mind. As you head over to Bluehost's website, you can select a hosting plan of your choice, process the payment, and that's it; they'll set up your account within 5-10 minutes.
Once the account is set up, you'll be able to manage your hosting, your website, and install a CMS platform on your site to add content to it, like WordPress. As WordPress is the largest CMS tool on the internet, Bluehost offers pre-installed WordPress for your convenience. It means you can start adding content to your website right away, when you pick Bluehost.
JustHost, on the other hand, is also quite user-friendly, coming with a smooth and quick setup process. Once your account is set up, you can install WordPress or another script to start customizing your project.
The best thing about JustHost's interface and dashboard is that they're clear and minimal. Generally speaking, they're self-explanatory and you won't need to stress over finding certain options. Navigation is pretty great too as you can jump over to your desired feature within clicks.
Furthermore, a variety of plugins is also available at JustHost to class up your hosting account as needed. Also, JustHost is equipped with the traditional cPanel control panel to ensure everything is familiar for the experienced hosting users.
Apart from that, both providers offer the WordPress site builder for your help. It's a drag-and-drop website builder that lets you create stunning websites without knowing how to code. Plus, a lot of pre-built themes are available at WordPress that you can pick from and customize further to meet your needs.
To put it simply, both providers perform well in the aspect of ease of use, especially beginner-friendliness. Bluehost and JustHost both pack the important features like simplicity, clarity, drag-and-drop website builder, and the effective cPanel control panel.
Which Provider Scores Higher in Performance Tests?
Bluehost performs decently well in terms of server performance and speed. The websites hosted on Bluehost generally load within 1-2 seconds, which is a pretty solid page loading speed. Allowing Bluehost to provide such a server performance are none other than its SSD-powered servers and added speed features.
On the other hand, JustHost's page loading speed is quite competitive to that of Bluehost. The company has also maintained a decent server performance but we've experienced a slow response time from some regions. Putting that apart, JustHost's speed is pretty fine too.
But there's one area where both these hosts could improve. Though they use CDN networks for content delivery, they only offer single data center locations. So, if a visitor lies far away from your host's datacenter, they may face a mediocre performance.
When it comes to server uptime, Bluehost has a track record of maintaining a solid uptime of around 99.99%. JustHost performs just fine here and offers an average uptime of 99.97%, which could be improved for sure. This makes Bluehost a more reliable host to consider, though it doesn't offer an uptime guarantee.
Overall, Bluehost outscores JustHost in terms of server performance and reliability.
Does Bluehost or JustHost Offer Better Customer Support?
Bluehost's support service is prompt, friendly, and effective. It's available round-the-clock to help you with issues and supports multiple channels, including email, phone, and live chat. Moreover, a variety of resources is also available, including knowledge base articles, video tutorials, and FAQs.
We had a great experience with JustHost's support service too. Their team responded within 5 minutes, via live chat. You can also reach them through phone, email, or hotline. Their representatives are quite knowledgeable so they can help you through any technical difficulties you may be facing.
As both providers offer quite the same customer support experience, we'll consider this aspect a tie.
Which Provider Will Be More Affordable?
Affordability is for sure a crucial thing to consider when choosing a web host. But don't just consider the initial (aka discounted) rates; renewal costs also matter, especially if you'll be hosting your website for a long time. 
The shared hosting plans at Bluehost start from $2.95/mo, $5.45/mo, and $13.95/mo respectively. Whereas, JustHost's shared plans cost $3.95/mo, $6.95/mo, and $6.95/mo respectively. Now, Bluehost tends to be cheaper as its starting price is lower, but as mentioned, the renewal rates also matter.
Thankfully, Bluehost's renewal prices are slightly cheaper too, with the starting plan ($2.95/mo) renewing at $9.99/mo. On the other hand, JustHost's starter plan ($3.95/mo) renews at $11.99/mo – a bit costlier than that of Bluehost.
Overall, Bluehost is a more affordable option among the two.
Should You Choose Bluehost or JustHost for Your Website?
As Bluehost and JustHost are owned by the same company and offer similar features, deciding between the two can be a challenge.
Speaking of Bluehost, it outscores JustHost by offering relatively lower prices and slightly better server performance and reliability. JustHost, on the other hand, tends to offer more hosting features for free, so you don't have to pay extra for them. Overall, we'd call this Bluehost vs JustHost comparison a tie.
But still, what's a better solution for you?
Well, as Bluehost is much more popular and higher-rated than JustHost, it should be your top priority. In other words, you don't only get a hosting service from Bluehost, you also get a trustable brand that gives you peace of mind. Plus, it's cheaper too to make it affordable for your business in the long run.
Owned by the same company, Bluehost and JustHost are hard to compare. Putting the slight differences aside, they pack quite the same hosting features, pricing, customer support, and user experience.
But Bluehost stands out by being a much more recognized and trusted hosting solution that powers over two million websites worldwide. So, Bluehost is no doubt our top recommendation.
To learn more about either host, you can check out our dedicated reviews: